Indigenous Studies is helping Miriam, an Aboriginal woman who grew up in a white community, find her true calling.
As an aboriginal child growing up in a white community, Miriam had always questioned where she belonged. In a quest to find her place in the world, and to back up her opinions with academic knowledge, Miriam is working toward a Bachelor of Arts (Indigenous Studies), through UniSA.
Just north of Perth, Miriam works at a boarding school as an Aboriginal teaching assistant. It's her job to get through to her students the importance of education, and how it can enable them to become leaders in their communities. "They get a bit of a talk to when they misbehave – get told a few of the realities in life" says Miriam. She tells them that with an education, they'll be able to read contracts regarding land rights, and negotiate to ensure their families are given fair treatment. "It's not their parents sending them away just to get rid of them", Miriam assures her students with a laugh.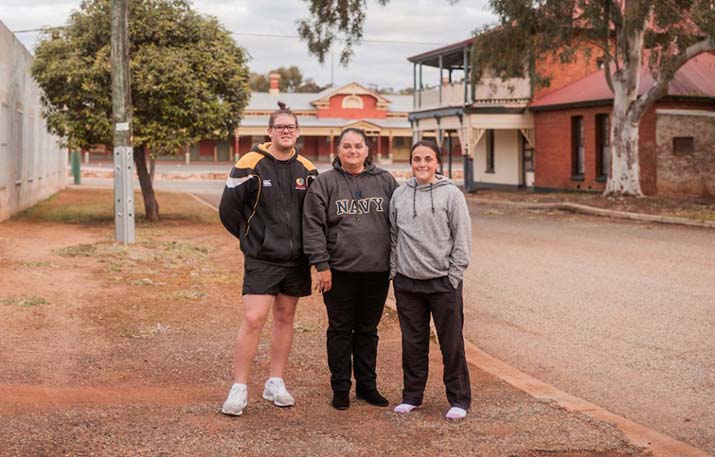 Limited options for indigenous study led Miriam to OUA, where she found her perfect online degree—allowing her to study the same course that was being taught on-campus in South Australia. She aims to learn as much as she can about the history, and current issues facing Aboriginal communities. "I thought if I'm going to have an opinion and make a difference, then I need to know what I'm talking about". Week by week, Miriam's knowledge is growing, her opinions are solidifying, and best of all, she feels more confident than ever that her impressionable young students are in good hands.
Why study through OUA?
Studying through OUA puts you within reach of your dream degree. You can:
Find the right degree for you – We can guide you in your selection from hundreds of courses from leading Australian universities
Go straight into study – We offer single undergraduate subjects from full degrees without any entry requirements.
Gain credit towards your degree – Apply for credit for past study, or your work experience, and finish faster.
Graduate with a degree from a leading uni – Study through us, but graduate with exactly the same university degree as on-campus students.
Support from start to finish – Our Student Advisors can guide you in the right direction and help with your enrolment
Browse  thousands of courses from leading Australian universities.
Or complete the form on this page to chat to an advisor about study options.
Explore courses