Louise, a passionate teacher in training, strives to learn something new everyday, so she can pass on knowledge to others.
When it comes to her career, Louise loves to pack in as much variety as she can. From science, to business marketing, and now to secondary teaching, Louise is making sure that every day holds an opportunity to learn something new, and pass it onto others.
In high school, Louise gravitated toward all things science. It felt only natural to continue on with it at university, where she enrolled in a Bachelor of Science, and studied a wide variety of subjects to keep her options open upon graduation. From there, a desire to branch out led Louise to study a Graduate Diploma in Business Marketing.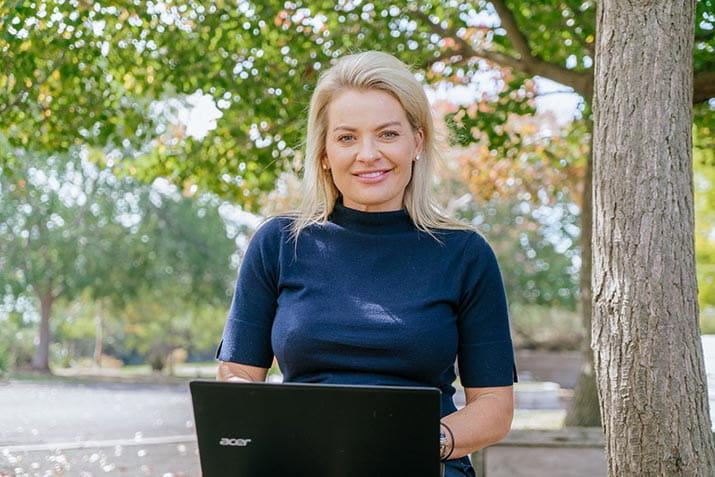 Before she knew it, Louise was going down a career path that was anything but linear. Her qualifications took her from marketing at Adidas, to a drug company to utilise her science knowledge, and onto a range of other roles. Eventually, she ended up working as an expedition guide, where she led (and continues to lead) tourists to breathtaking destinations, such as the Arctic, Antarctic and the Kimberley. Louise takes great pleasure in learning about aspects of each region she visits, like climate, land, oceans, and native creatures, to name a few.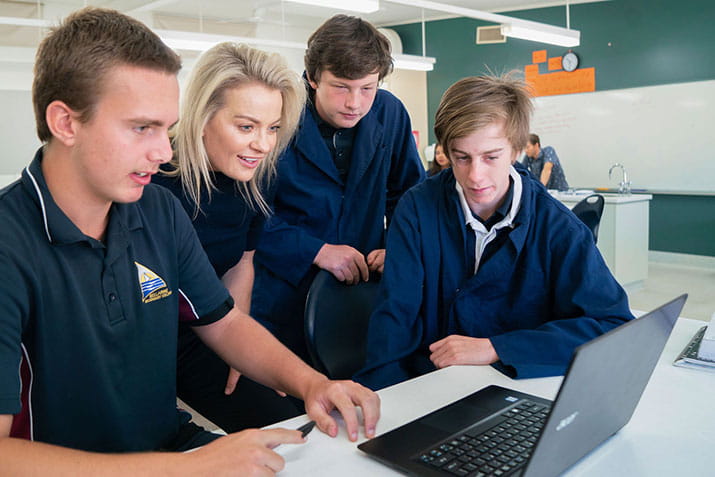 Leading expeditions brought Louise to realise that it was not only gaining knowledge that she loved – but sharing it too. She enrolled herself into Curtin University's Master of Teaching (Secondary Education), online through Open Universities Australia. She was able to enrol on the basis of having a Bachelor's degree in the area of science, which she intended to teach at secondary level. While at first Louise felt intimidated by the idea of online study, it was the best solution to studying while travelling the world for work, and it quickly became a familiar and comfortable part of her day.
What Louise values most about her course is the placements, of which she'll undertake 4 times during her course. It gives her the chance to apply her learnings and adjust them based on the real world environment. "Putting all that information that I've been learning through my subjects into a practical environment, has just cemented it all for me" says Louise.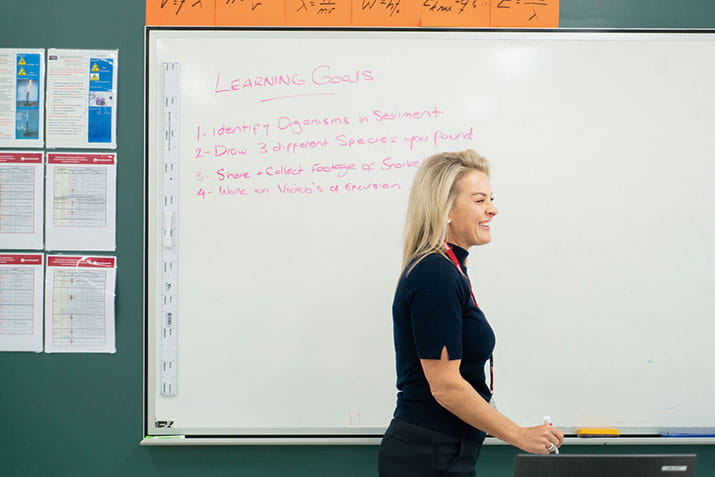 Louise estimates it will be 5 years all up to complete her degree, but she's grateful to be able to learn at her own pace – still able to fit in her work and other passions. Louise's future students will be in good hands, and will no doubt be infected by her love of learning and zest for life.
Longing to shake things up?
While taking a linear career path may seem like the 'done thing', there's nobody standing in the way of an exciting and highly varied work life. How can you make this a reality? Further education is a great place to start.
Through Open Universities Australia (OUA) you can:
Find the right course – Choose from hundreds of degrees and single subjects from universities across Australia.
Earn the same degree as on-campus – Enrol through us, then study online with your chosen uni (and graduate with them too).
Study, regardless of your history – Start with single undergraduate subjects without any entry requirements.
Gain credit towards your degree – Apply for credit for past study or work experience, and finish faster.
Feel supported from start to finish – Get help from a friendly student advisor, right through to graduation.
Related courses through OUA:
Bachelor of Education (Primary Education) – Curtin University
Bachelor of Education (Early Childhood Education) – Curtin University
Master of Education – Griffith University
Master of Teaching (Birth to Five Years) – Macquarie University
Browse  thousands of courses from leading Australian universities.
Or complete the form on this page to chat to an advisor about study options.
Explore courses