In moving from Germany to Australia, Heidi had to start fresh. She's now got a degree, and a role with the Tasmanian Government.
Often, it's not about what you study, but the fact that you've gained a degree, as well as a wealth of transferrable skills and knowledge. German-born Heidi earned a degree in criminology, and with the skills she's learned, she's built a career in the Australian public service.
At age 25, Heidi moved from Germany to Sydney to begin an exciting career abroad. Due to the different schooling systems between the two countries, Heidi's studies weren't recognised in Australia. Through OUA, she was able to make a new start, despite being without an ATAR score, or prior uni qualifications. She's now got a degree under her belt, and has been working for the Tasmanian Government, in public administration as a Manager Secretariat.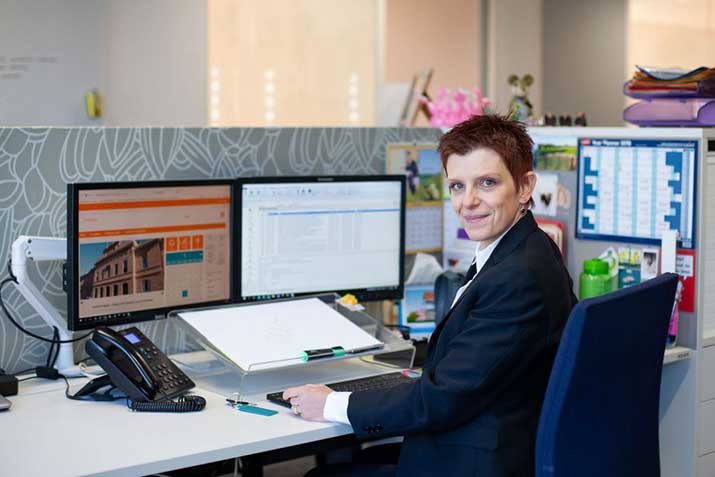 Heidi's work environment is ever-changing, and always keeps her on her toes. "Public service by its very nature changes at every election – depending on who forms the government, they either change things, or keep going". Heidi manages a small team, whose role it is to serve as a liaison point between the Department of State Growth, and its six ministers. The team ensures that requests are briefed to the right people, and all required approvals are obtained.
It was 10 years ago when Heidi graduated with a Bachelor of Criminology and Criminal Justice from Griffith University, completed online through OUA. Although her current role lies outside of the justice system, Heidi was driven by her love of learning. She had a great interest in crime – particularly of how the justice system found its feet, and moved from being based on assumptions, to hard evidence. The psychology behind criminality was fascinating to Heidi, and became a highly enjoyable component of her course.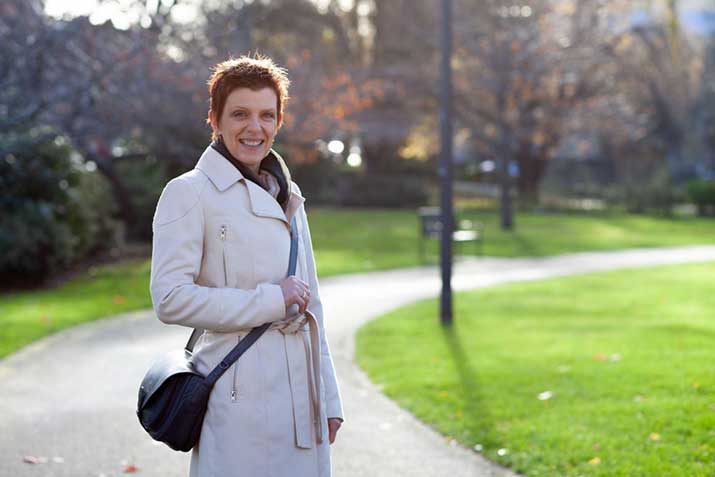 The great thing was, Heidi's knowledge gained through study was applicable to all industries, not just criminology. She's taken these skills with her into the public service, including how to write well, research, and form strong working relationships with people. As for learning in an online environment, Heidi felt naturally at ease. "I'm a committed distance learner, so I prefer to be self-managed rather than be managed by others" she says.
Heidi is setting her sights on a director role, as the natural next step up. With some very handy skills up her sleeve and a whole lot of passion, Heidi is bound to succeed.
Let us help you decide
Struggling to decide on a study path? We're happy to bounce ideas around with you, and answer any questions—big or small. It's easier to get started with OUA than you may think.
Find the right degree for you – We can guide you in your selection from hundreds of degrees and single subjects, from leading Australian unis.
Start studying, regardless of history – We offer single undergraduate subjects from full degrees without any entry requirements.
Gain credit towards your degree – Apply for credit for past study, or your work experience, and finish faster.
Graduate with a degree from a leading uni – Study through us, but graduate with exactly the same university degree as on-campus students.
Feel supported from start to finish – Our student advisors can guide you in the right direction and help with your enrolment.
Related courses:
Bachelor of Criminal Justice – UniSA
Juris Doctor – RMIT
Bachelor of Security Studies – Macquarie
Bachelor of Commerce (Business Law) – Curtin
Browse  thousands of courses from leading Australian universities.
Or complete the form on this page to chat to an advisor about study options.
Explore courses