We all know someone who can light up a room as soon as they walk in. That's Ally Kettle.
In Ally's case, it's a primary school classroom full of children, who are mesmerised by her energy, her command, and her passion for teaching. 'My passion is in the classroom, and that's where I get the most out of who I am', smiles Ally.
Prior to studying Curtin University's Bachelor of Education (Primary Education), Ally worked as an interior designer, but she was lacking the satisfaction she once knew as a child—teaching her little brother about the things she'd learnt. Ally had always wanted to teach, so in a change of heart, she called up OUA and asked a student advisor how she could become a teacher. Since completing her Bachelor, she's moved onto Curtin's Master of Education, with the hopes of someday becoming a school principal.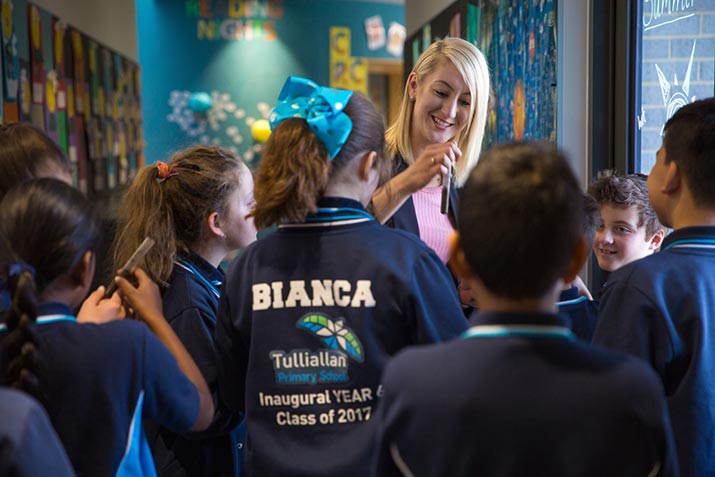 What was perfect about OUA's set-up, was that Ally was able to study in her own time, and use school hours to volunteer at a primary school. When a graduate teaching position came up at Tulliallan Primary School, Ally jumped at the chance. It was her degree, combined with her work experience, that landed her the job over hundreds of applicants.
Now based at Tulliallan Primary School, Ally finds joy in teaching science to 5-12 year olds, who absolutely adore her. 'My job is to engrave a love of science into them,' explains Ally, 'because back when I was at school I hated it… and I want something different for them'. Ally continues to study through OUA, owing her success to the flexible nature of study, and her personal drive to excel. 'When I really applied myself, I succeeded, and I'm so thankful I can say that'.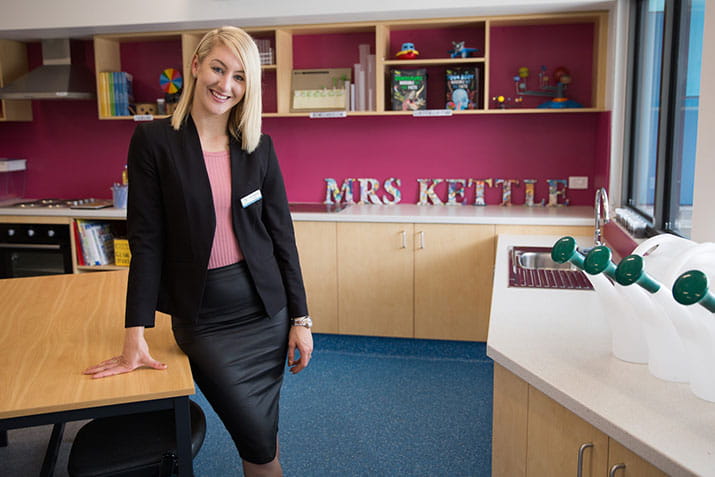 Study what energises you
Don't settle on a job that doesn't feel right. Reach for your dream career, and let OUA be your first step.
Find the right degree for you – We can guide you in your selection from hundreds of degree and single subjects, from leading Australian unis.
No barriers to study – We offer single undergraduate subjects from full degrees without any entry requirements.
Gain credit towards your degree – Apply for credit for past study, or your work experience, and finish faster.
Graduate with a degree from a leading uni – Study through us, but graduate with exactly the same university degree as on-campus students.
Support from start to finish – Our Student Advisors can guide you in the right direction and help with your enrolment.
Browse  thousands of courses from leading Australian universities.
Or complete the form on this page to chat to an advisor about study options.
Explore courses