A cover letter is the megaphone your job application needs to stand out and intrigue hiring managers… but what if your hand is shaky on the on-switch? Find out how to write a great cover letter, even if you're not confident with words.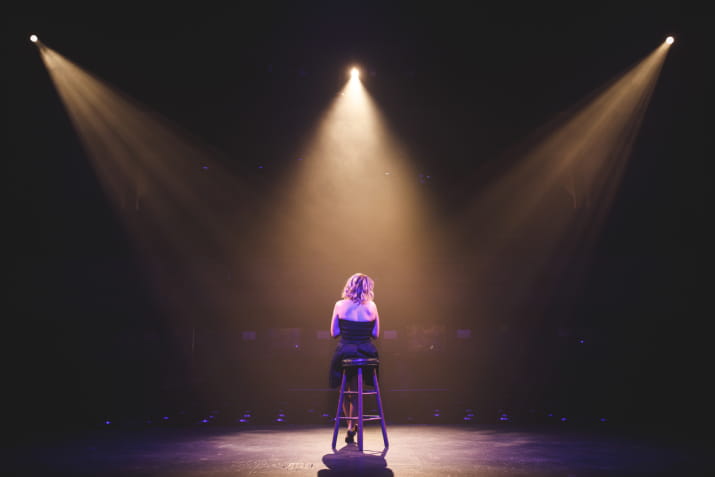 When it comes to job hunting, there are two things that will never go out of fashion—the all-powerful resume, and its best buddy, the cover letter. Sure, your resume will change over time, and the final product will vary from a one-pager to a complete breakdown of your work history depending on your industry, but the letter portion generally stays the same (with some caveats for government, legal, STEM and finance roles).
That said, hitting the right tone with your cover letter can be tricky. Too confident, and you'll come across as braggy with no substance; too factual, and the reader may lose interest. Luckily, there's a tried and tested approach for treading this line.
What is the purpose of a cover letter?
Before we dive into the how-to, let's look at the purpose behind this one-page statement. A cover letter is there to help time-poor managers assess your application because it highlights the skills and accomplishments you feel are most relevant to the job. Think of it as a summary of your resume.
While templates are easy (and tempting), generic cover letters can damage your chances of getting to the next stage. You risk rubbing your reader the wrong way with stock-like responses, a lack of research and vague statements in the place of demonstrated understanding. While you want to talk about the nitty gritty of the role and your career highlights, a cover letter is also the place to let your personality shine. You should bring yourself to the table and show the hiring manager how you align with their business from day zero.
Do you need a cover letter?
Yes. Submitting your application without one is a little like writing an assignment without including a list of references. You need to include a cover letter to show potential employers you have the initiative, dedication and attitude they want in their business. Even if tailoring your application takes a little longer than pressing send, it's well worth it. Put yourself in the reader's position; would you interview the person who took the time to learn about the role, or the contender who attached their resume without so much as a hello, this is who I am and what I bring to the table?
Mastering Australian cover letters
So how do you become a whiz at writing cover letters, and what are the steps that can make the process easier? If you take nothing else from this piece, remember this—preparation is key. If you've researched the role and identified your most relevant skills and achievements, writing a cover letter will be much easier.
Before you begin
Research the role
By researching what you'll be doing and getting a bit of background on the company, you'll be able to learn more about the role and will find it easier to write the cover letter with this in mind. Look for recent articles on the company and its founders, and have a read of their website to get a feel for what they do. Make sure you understand the criteria that they've listed.
Brainstorm real-world examples
The worst thing you can be in a cover letter is generic. Comments like "I have great people skills" don't really say anything. Once you know what the business is looking for, start thinking about real-world problems you've solved that meet the job ad's criteria. Brainstorm things like: How did you impact the company? Are there key performance stats that prove you made positive changes? Have these examples ready.
Gather contact details
If you can, find out the hiring manager's name. LinkedIn or the company's website can be great for this, so do a little digging. If all else fails, call the company and ask. It shows initiative.
Create a cover letter people care about in 5 steps
So you've got your background information and you're armed with great examples of your achievements. Now's the time to write a stand out cover letter.
1. Write a targeted introduction
Talk about what drew you to the role in the first place. Was it the culture? The company's charitable work? Their reputation as industry leaders? Make sure you also say why that's important to you—shared values are a great way to show company alignment. And remember, engagement is key, so you should be more conversational than you would be in a resume.
2. Explore your history and connect it with the role
How have you gotten here? Was it a straight path, or did you start your career in another direction before finding your way to this industry? If you're changing industries, what have you done to learn about this one, and what prompted the change? Include some very brief context around this.
3. Address the recruitment criteria in detail
It's unlikely that you'll tick every box in the job ad, but talk about what you've done in your previous roles and how your experience mirrors the job criteria. Be specific and use examples where you can. You can also mention any relevant qualifications you have if they've asked for them.
4. Refine your elevator pitch
You want to wind down with a quick overview. Remind the recruiter why you're applying for this role, where you've come from, and why you'd like to take this path next.
5. Make a closing statement
Thank them for their time in reading your application, and let them know that you look forward to hearing from them soon. Tell them how and where you can be contacted so they don't have to go digging through your resume for the details.
Before you hit send
There's no point writing a great cover letter if you fall on the final hurdle. Here are some last steps you shouldn't skip.
Proofread, leave it a day, then proofread again
This is your only chance to make a good first impression. It's so easy to miss a typo when you submit your cover letter straight after writing it, but this looks sloppy. Give yourself the distance to spot those little errors.
Ask someone you trust in the same industry to read it for you
This'll give you insight into anything you've misunderstood, or areas you can focus more on. You could also learn valuable titbits about the industry that you may be able to weave into your cover letter.
Double-check the details
There's nothing worse than hitting 'send' only to realise you've called the hiring manager Mary when it's actually Maree, so make sure you've got it right. It's also good to check that all your contact details are correct.
Take a moment to breathe and visualise
You're almost there, and you're doing great. Take a moment to visualise how fantastic it'll be if you score an interview.
Organise your resume
Make sure your resume is up to date and in the required format, with all the relevant skills clearly organised.
Send it away!
Attach it to a brief email or onto the company's application portal and you're done!
Congratulations! You've just sent off your application. Pat yourself on the back for writing a clear, concise, targeted cover letter that shows how perfect you are for the role. Good luck.
If you want to learn new skills and increase your chances of scoring your ideal role, take a look at the courses on offer through Open Universities Australia.