With rising temperatures comes a rising need for eco-conscious fashion designers—those who will keep the planet in mind with every garment they create. But how do you become one?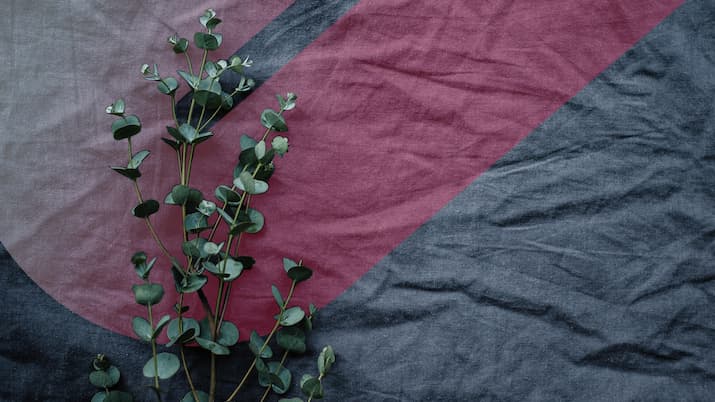 As the public becomes increasingly aware of what happens to the clothing we wear once and discard, clothing lines that put ethics to the forefront of their values are on trend.
Wait, what is sustainable fashion?
Sustainable fashion, or eco friendly fashion, is a movement that favours ecological integrity when it comes to the production of clothing.
The ethics considered may include, but aren't limited to:
The life of a garment—from production through to how long it can be worn, and how long it takes to disintegrate.

Whether the garment was made by workers under fair and sustainable, ethical working conditions.

Whether the materials used to make the garment have been sustainably sourced.
Have you ever been seduced by a cheap and cheerful $20 dress? Or perhaps a too-good-to-be-true $10 tee? We're all guilty. Unfortunately, items that are so low in price often come at high stakes.
Beyond how these items are made, cheap garments encourage consumers to wear them once before moving onto the next item that catches their eye.
Sustainable fashion, on the other hand, is fashion that has considered the ethics of what it takes to create the garment.
Brands that come under the environmentally friendly fashion umbrella have considered the entire life-cycle of an item of clothing and how this affects the planet—from first thread to final wear, and beyond.
Why is sustainable fashion important?
According to the US Environmental Protection Agency, a whopping 13.1 tonnes of clothing end up in landfill. Yes, 13.1 tonnes.
In fact, One Green Planet, an online guide to making conscious and compassionate choices that help people, animals and the planet, states that "only about 2 million tonnes or 15.3 percent of clothes are recovered for recycling annually."
Put simply, old clothes often stick around long after they're buried in the ground. A fact that sadly contributes to green emissions, rising temperatures, and global warming.
But it's not just consumers who are complicit in throwing away old clothing. The fashion industry is just as guilty, if not more so. It is estimated that 10 per cent of the world's carbon emissions are made by the fashion industry. This is made up of unsold stock, last season's trends, and faulty products.
How can I make sustainable fashion my career?
If you've decided that a future in eco friendly fashion is for you, congratulations. You're set to make a positive impact on the future of our planet. (While looking incredibly well-put-together while you're at it, no doubt).
You may want to work in fashion itself, designing or pattern making for the very brands that value an ethical approach to fashion. Choose this path, and a degree in fashion design will be integral to teach you how to bring your big ideas to life.
If you're more passionate about creating a brand than working behind a sewing machine, you may want to pursue a path as a business owner or retailer of sustainable fashion. With a single subject, short course or degree in business, you can learn how to assess risk, manage communications, read financial documents and more. All of which will be important in your future as a sustainable fashion business owner.
Of course, there's also the path of environmental policy—ensuring that the environment is considered by the very organisations adding to landfill. Choose to study sustainability or climate change, and you'll be well on your way.
What can I do to be eco friendly with my fashion choices at home?
Keen to start your journey towards becoming a sustainable fashion warrior in the home?
There are plenty of ways to ensure you're making eco friendly fashion choices when it comes to your own wardrobe.
After all, if you'd like to work in the industry, its best to practice what you preach. Here's how:
Repair worn out clothing instead of discarding them
How many times have you thrown out an item of clothing because of bad stitch, missing button, or small tear? Get acquainted with a needle and thread and you can mend it back to life instead.
Shop at op shops and charity stores where possible
Opportunity shops, otherwise known as "op shops", are treasure troves for fashionable items across the ages. Plus, they're easy on the wallet, and profits usually go to a good cause.
Host a clothes swap event among friends
If you're lucky enough to have a similar style to your friends, replenishing your wardrobe doesn't have to cause harm to the planet (or your bank account).
A clothes swap is an event where each participant brings a bag of unwanted clothing (in good condition) that they're willing to swap with friends. If you're unable to meet up in person, consider hosting this over Zoom and mailing out your swaps.
Challenge yourself to a capsule wardrobe
A capsule wardrobe is a set of simple, sustainable pieces that can be mixed and matched for any occasion. The benefits of a capsule wardrobe are endless. You can spend more on good quality items, because you only need a few of them. You free up closet space. And your morning "What do I wear?" saga soon comes to an end.
Go on, unleash your inner Greta. The world needs it right now.
Browse  thousands of courses from leading Australian universities.
Or complete the form on this page to chat to an advisor about study options.
Explore courses