Imposter syndrome is very real and can be paralysing, especially when you start a new job. But what is imposter syndrome and how can you push past these feelings of insecurity to thrive?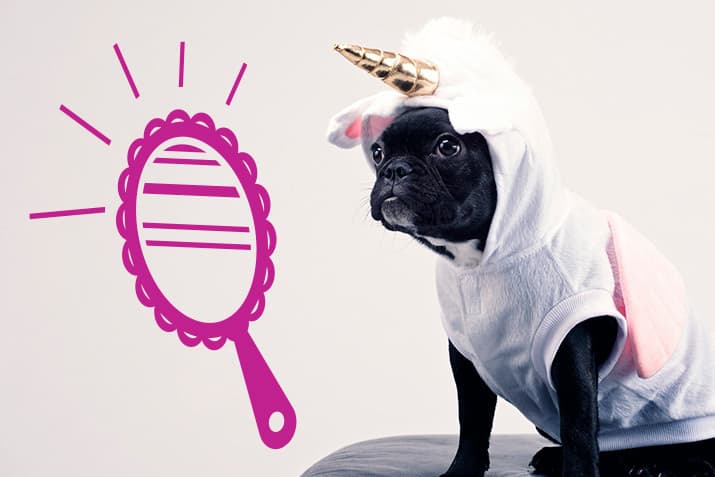 Sometimes you can be your own worst enemy. Do you feel like you don't belong? Is there a voice in your head telling you that your colleagues think you're a fraud and you don't deserve your job?
This might be imposter syndrome.
What is imposter syndrome?
Imposter syndrome is the idea that you've only succeeded because of pure luck and not because of your qualifications and talent. It's a concept that was first identified by psychologists Pauline Rose Clane and Suzanne Imes in a 1978 Georgia State University research paper, which theorised that high achieving women were affected by this unique syndrome.
Since then, further research has proven that imposter syndrome can affect anyone who isn't able to internalise their own success.
Imposter patterns
Author and imposter syndrome expert Dr Valerie Young (who did a TED Talk on the subject) suggests that there are five different imposter syndrome 'personas'.
Perfectionists set incredibly high (and sometimes unrealistic) expectations for themselves, which makes it difficult for them to feel satisfied when a task is over. Even when they do meet their goals, they worry that they've failed because the results weren't flawless.
Experts feel like they need to know everything before starting a project. They're often hesitant to ask questions because they're afraid they'll look inexperienced.
Geniuses think they aren't good enough if they can't accomplish something perfectly on their first try. They're naturally intelligent, and new skills come very easily to them, so when they have to put in effort, their brain tells them they're an imposter.
Soloists feel like they must accomplish tasks on their own and if they have to ask their co-workers or manager for help, they're failing at their role.
Superhumans push themselves to work harder than everyone around them to prove their worth. Because of their need to succeed in all aspects of life, they may feel stressed when something isn't going their way.
Steps you can take to stop thinking like an imposter
If you're experiencing imposter syndrome at work or in other areas of your life, you can overcome it. To start, you need to learn how to reframe your thoughts and respond to the challenges you're facing head on.
Separate fact and feeling
In any role, there are always times you'll feel inadequate or incompetent. But part of overcoming imposter syndrome requires you to realise that while you may feel less than, it doesn't mean you are.
Recognise why you might be feeling this way
Feeling like you belong fosters confidence. So if you feel like you don't totally fit in when you're at work or in a meeting, then it's only natural you may feel the added pressure to conform. Instead of doubting yourself, recognise that these feelings may be a normal response to social stereotypes.
Be positive
While it's important to strive for excellence and show a commitment to quality work, it's also important that you learn how to forgive yourself when inevitable mistakes happen. Focus on being solutions oriented instead of beating yourself up over something you can't change.
Change the rules
Does your internal voice constantly warn you not to ask for help because you should know the answer? Well, it's time to acknowledge that you can be wrong. You have every right to ask for assistance or make a mistake. Instead of feeling ashamed when you mess up, treat the moment like a learning experience and ask how you can do things differently next time.
Visualise your success
Spend time picturing yourself making a successful pitch or getting that job you've been interviewing for. As humans, it's easier to prepare for disaster, but by hoping for the best and telling yourself you'll get there, you can eliminate performance-related stress.
Flip the script
Pay attention to the way you respond during situations that trigger your insecurities. Reassure yourself that even if you don't know all the answers, you're still smart enough to find them out. Instead of looking around the room and feeling intimidated by how brilliant everyone is, be excited about how much you will learn from them.
Reward yourself
Break the cycle! Stop continually seeking validation and then dismissing yourself if you fall short. Recognise when you're making strides in your career and pat yourself on the back when you achieve something, no matter how big or small.
Succeed in your career with OUA
It can be a lot easier to achieve success in your career when you're passionate about your role. If you're having trouble finding your groove, it may be time to upskill or re-skill through Open Universities Australia (OUA). To learn more about how you can expand your career options and capabilities, get in touch with our expert student advisors today on: