Carmen didn't get the marks she was hoping for back in high school. Now enjoying a career in justice, she's glad she didn't take "no" for an answer.
Back in 1998, a young and bright-eyed Carmen first enrolled to study online through OUA.
"When I received my [high school] results, I didn't have high enough marks to get into university" she recalls, which is the reason she turned to OUA to follow her dream of working in the criminal justice system.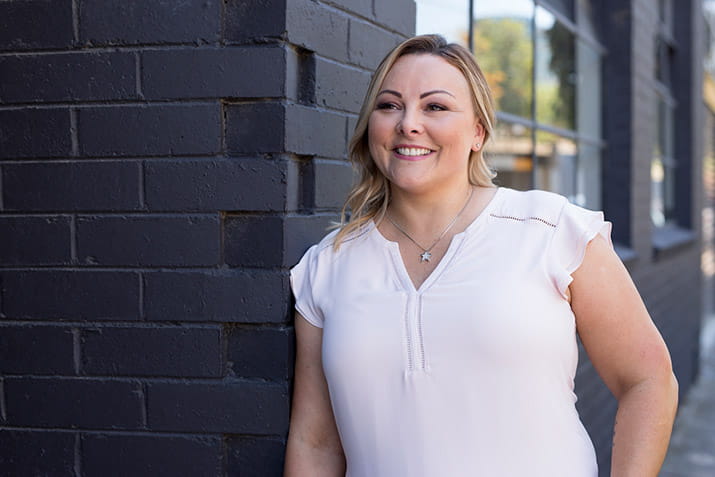 Since then, Carmen has completed a Diploma, and Graduate Certificate and a Master's degree in Criminology and Criminal Justice – all through Griffith University and OUA, graduating only a few weeks ago.
"It was an absolutely sensational moment – it was the culmination of 20 years of study that I never ever thought I would reach."
However, Carmen's not stopping there. She's now completing Griffith's Graduate Certificate in Human Resource Management, in which "the end goal is to be a better manager, and to be able to assist my staff to be better workers".
Carmen's genuine love of learning, and drive to better herself, has moved her up the career ladder in the community corrections field – all the while, leaving enough time to make the most of precious family life.
Take your career into your own hands
Through OUA you can study online, at your own pace, from wherever you are.
With everything you need provided in your university's online Learning Management System (LMS), you'll experience uni just like an on-campus student.
The only difference? You'll have more flexibility to personalise your studies. While you'll be studying in your own time and space, you'll never be studying alone – OUA has a passionate community of online students and a team of expert student advisors who can help find the right study option for you, and help you manage your studies from start to finish.
Browse  thousands of courses from leading Australian universities.
Or complete the form on this page to chat to an advisor about study options.
Explore courses