Rather than trying to land that dream gig by deception, sell yourself the honest way, and become an employer's top pick.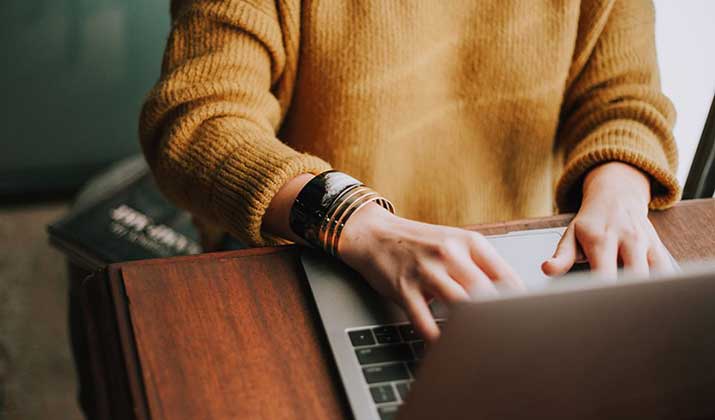 One of the greatest idioms of all time is 'fake it till you make it'. Popular in Hollywood, the idea that you can bluff your way into a job is a nice idea in theory, but far more difficult to perfect in reality. Here are our tips for getting noticed the honest way.
Focus on above the fold
In the marketing world, the terminology 'above the fold' talks about what you see at the top half of a newspaper or website page, and typically features the most important or trending information.
As a great selling tool, the strategy also applies to modern-day resumes, which are often far too heavy with fluff and don't have enough guts. Too many people try to 'sell themselves' rather than 'present themselves', and according to a study by Natalie Ciarocco of Monmouth University, employers are seeking other criteria to be fulfilled by candidates.
"Employers indicate that transferable skills, such as critical thinking, communicating clearly, and solving complex problems, are far more important than the candidate's major" she says.
If you don't have much experience, don't be ashamed of that either—some employers prefer those with less employment history in the field, so they don't have to 'untrain' bad habits learnt in previous jobs.
Putting your best experience and accomplishments at the top third of the resume will also help attract the eye of employers to your most prominent qualities.
Keep the structure simple
Journalism skills come into play in resume writing, too. When drafting it up, it's important to 'hook' the hiring manager into reading the rest of it. That means solidifying a strong introduction that entices them to look through the rest.
Above all, remember, these professionals are likely time-poor, so the KISS (Keep it Simple Stupid) principle is critical here. To stick to this approach, you should structure and style your resume so that it's sleek in design but easy to digest.
Consider getting help from a professional resume writer to give you that extra competitive edge—the added cost is worth it when you're able to stand out against the crowd.
Personalise your pitch
The cover letter is the hardest part of any resume package. If the employer likes what they see on the cover they will keep reading, which means it's crucial to hit the nail on the head here.
To do that, it's imperative to start strong and bold—personalise each letter for that particular job application. Use the name of the potential employer and throw in your suitability in the first line. The biggest mistake is sending a 'blanket' cover letter out en masse to all employers.
Most importantly, do some research on the company you're interested in working for, and make it known that you've looked into what they do and how they work. Additionally, list how you can help them in your role, elaborate on your unique skill set and finish it all off with a professional call to action.
Browse  thousands of courses from leading Australian universities.
Or complete the form on this page to chat to an advisor about study options.
Explore courses