Melissa's Graduate Certificate took her from dental nurse to manager of oral health agencies. Now, her role is less hands-on, but more impactful than ever.
It was on a local job noticeboard that Melissa came across a dentistry apprenticeship – with encouragement from her parents, she dived right in.
"I remember sitting there thinking, I cannot come to work everyday and watch people having their teeth taken out" laughs Melissa, recalling her first impressions. But luckily, oral health grew on her, and despite shifting roles over the years, Melissa is committed to making her mark in the public health industry.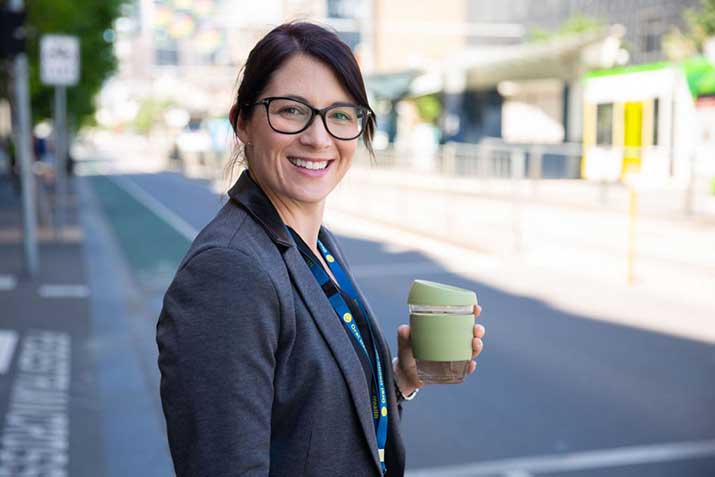 Melissa is currently working as the Manager of Oral Health Agencies (Western Victoria), for the organisation Dental Health Services Victoria. "We facilitate dental treatment for vulnerable Victorians – low income earners, people that have any sort of concessions, priority access groups" explains Melissa. To succeed in her role, Melissa must have the ability to listen, be patient, and above all, have empathy in order to understand the perspective of patients. "I think everybody has the right to have the best treatment they can afford" says Melissa.
"I remember sitting there thinking, I cannot come to work everyday and watch people having their teeth taken out!"
With the desire to move from hands-on dental assisting, into a more communications-based role, Melissa was drawn to Curtin University's Graduate Certificate in Health Promotion. The course has helped Melissa to better understand health motivations and behaviours – what drives patients to neglect their oral health, and what techniques/habits can help them get back on track.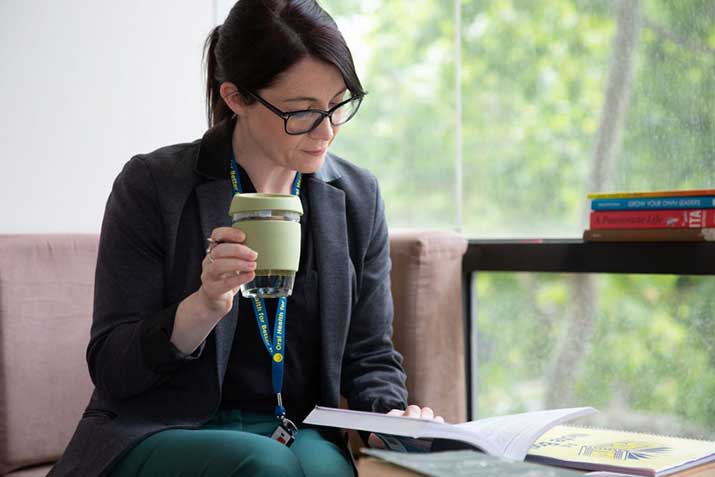 Studying online through OUA has afforded Melissa the freedom to keep working, and caring for her two children. Initially, she was worried she wouldn't be able to manage the workload, but she took it slowly one subject at a time, and found that she could load on more as she grew more confident. If life ever gets too hectic, Melissa feels at ease knowing she can put study on hold, and resume when she's ready.
Melissa sees a master's degree in her future, but for now, she's got her sights set on finishing her degree, raising her young children, while doing her part to help people in need achieve the good health they deserve.
Gain knowledge, do good.
If you're aching to make positive change in the world, set yourself up with knowledge, and get yourself out there. There's no need to give up your day job to get started, because with Open Universities Australia, you're free to study online in your own time and space.
Through Open Universities Australia (OUA), you can:
Find the right course – Choose from hundreds of degree and single subjects from universities across Australia.
Earn the same degree as on-campus – Enrol through us, then study online with your chosen uni (and graduate with them too).
Study, regardless of your history – Start with single undergraduate subjects without any entry requirements.
Gain credit towards your degree – Apply for credit for past study or work experience, and finish faster.
Feel supported from start to finish – Get help from a friendly student advisor, right through to graduation.
About this course
The Graduate Certificate in Health Promotion is no longer accepting students. The good news is, through Open Universities Australia, there are plenty of similar choices:
Browse  thousands of courses from leading Australian universities.
Or complete the form on this page to chat to an advisor about study options.
Explore courses