Mental health is becoming increasingly more important, especially since the start of the pandemic. Want to make a difference? Check out these 5 Masters Degrees in Mental Health.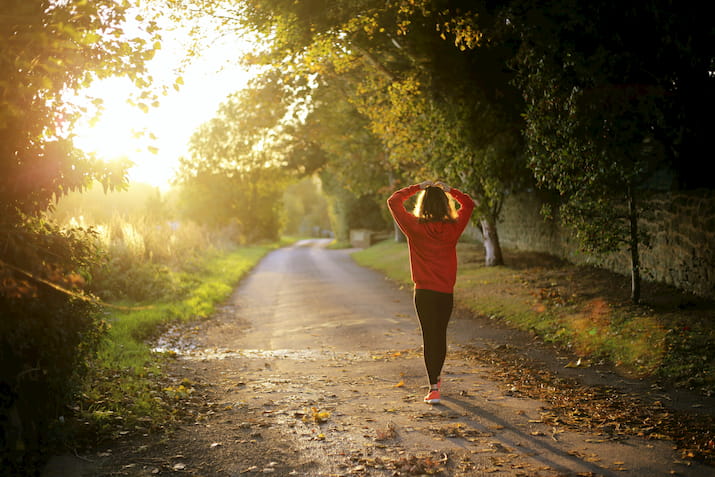 Since the start of the pandemic, there has been a spotlight on the importance of mental health. As restrictions continue to affect the way we work, travel and live day-to-day, taking care of our mental health has become more important than ever.
Are you currently working in healthcare, yet feeling compelled to make more of a difference in the mental health of patients and the community? Open Universities Australia (OUA) offers a range of mental health courses through leading Australian universities. Make a difference in the mindset of patients; explore some of the most popular masters degrees available online.
Southern Cross University's Master of Mental Health
Available to study online with Southern Cross University, this course encourages you to establish yourself as a mental health leader. Learn from academics working in the field and learn how to hone in on your skills in psychology and mental health, all from the comfort of your own home.
You'll learn how to:
Effectively react to challenges across a diverse range of mental health fields.
Master practical and theoretical skills in the mental health field to aid in offering mental health clinical interventions.
Apply decision-making and expert clinical judgement in a range of mental health care settings.
Advocate for mental health causes, promoting social inclusion and independence while reducing stigma.
Take an evidence-based approach to making informed decisions through the implementation of effective theories and concepts in mental health.
Adapt to increasingly complex environments in mental health and work collaboratively across teams demonstrating expert leadership and management skills.
ACU's Master of Mental Health Nursing
Want to become an expert in mental health support in your existing role as a nurse? Extend your nursing knowledge and get experience for a career focused on the importance of mental health. Through this course, you'll be able apply your learnings in a range of mental health settings and engage in innovative solutions in modern healthcare. Offered through Australian Catholic University, this course is 100% online and can help specialise your career in the public health field.
You'll learn how to:
Evaluate confronting issues in mental healthcare.
Conceptualise new approaches to clinical practice and support service delivery in diverse settings.
Connect research, practice and theory in reference to mental health practice.
Contribute further to the profession you're passionate about in a challenging and dynamic environment.
Griffith University's Master of Forensic Mental Health
Already have a breadth of knowledge in recent developments of forensic health? Interested in learning more about how you can make a difference in the legislation and policies that can affect the mental health of detained Australians? Advance your skills in the field through this online course.
You'll learn how to:
Explore why people in the criminal justice system have higher rates of mental illness and disorders than others in the general community.
Apply cognitive and technical investigative skills to analyse complex mental health problems and theories.
Create evidence-based policies that can contribute to reform in the forensic mental health practice.
Griffith University's Master of Mental Health Practice
Want to work in community settings such as rehabilitation, nursing homes, or housing and disability support? This online course allows you to delve into evidence-based research and develop specialised knowledge in effective support practices for those struggling with mental health in these communities.
You'll learn how to:
Work effectively with people struggling with mental illness, along with their carers and family members.
Conduct evidence-based research and collaboration through a 200-hour placement in mental health service.
Carry out independent research to pursue a PhD or to work in various mental health settings, depending on the stream you choose: Practice or Dissertation.
For some practitioners, this program can also be used towards accreditation as a mental health worker.
Flinders University's Master of Education (Wellbeing and Positive Mental Health)
This course is a great option for people with a bachelor degree looking to step into a career in educating others on mental health in schools, communities and other sectors. Take a positive step towards mental health promotion and policy in the education sector. Make a real difference in the community by establishing the importance of emotional wellbeing in education.
You'll learn to:
Contribute to informed educational policy at a local, national and global level.
Translate knowledge from reading, writing and discussion into informed research practice.
Generate proposals that investigate and tackle current mental health issues in education.
Mental health education FAQs
What career opportunities are there with a Masters in Mental Health?
If you choose to specialise in mental health or fields relating to mental health, there are a range of careers that could be suited for your skill set including: mental health nurse, mental health counsellor, school counsellor, health educator, community health worker or wellness coach.
How many subjects do I have to take to get my Masters in Mental Health?
Depending on the course and university you choose to study with, 10-16 subjects must be completed to reach graduation. This may differ depending on your work experience and past studies, which you may be able to credit towards your masters.
Do I qualify for student loans if I get my Masters in Mental Health?
You may be eligible for government funding if you choose to pursue a Masters in Mental Health. Some government allowances may also be available to you depending on your degree. For more information, contact one of our expert student advisors or visit Finances and Centrelink FAQs.