Meet the current and soon-to-be teachers, educated online by Curtin University, who are seeing success as a result of their world-class education.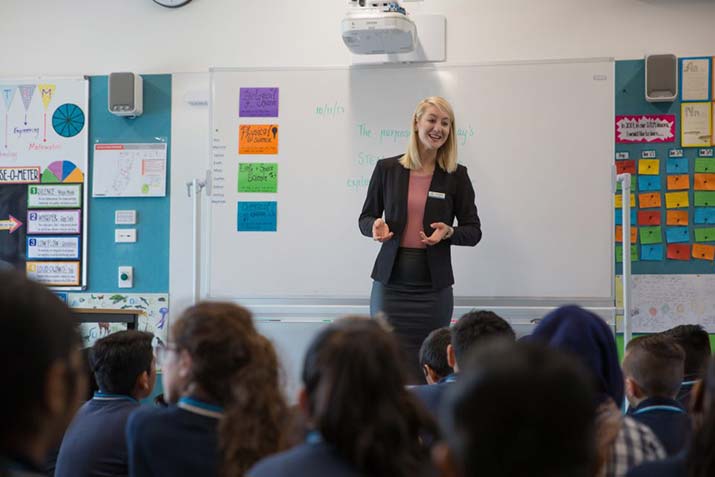 10 years ago, Curtin University teamed up with Open Universities Australia (OUA) to offer a raft of education courses for aspiring teachers, leaders and policy makers to study online. At the time, this was no mean feat – education, and in particular teaching, wasn't something that many thought could be taught online.
A decade later, over 36,000 students have studied an education subject with Curtin through OUA – proving that studying education online is not only possible, but a preference for many budding educators.
Cast your mind back to 2009. Barack Obama was inaugurated as the 44th President of the United States, Harry Potter movies were still dominating at the box office, and Kevin Rudd was Australia's Prime Minister.
For aspiring teachers, learning their craft was something many considered only possible on-campus. After all, teaching is a hands-on profession. But the game was changing. It was then that Curtin University joined OUA to offer aspiring teachers greater flexibility – allowing them to become qualified online – and in the process, changing the way the training of teachers was considered.
In celebration of this 10-year milestone, we're looking back at the students who are living proof that studying to become a teacher, or education leader, online is not only possible: it's a wise choice.
Ally, primary school teacher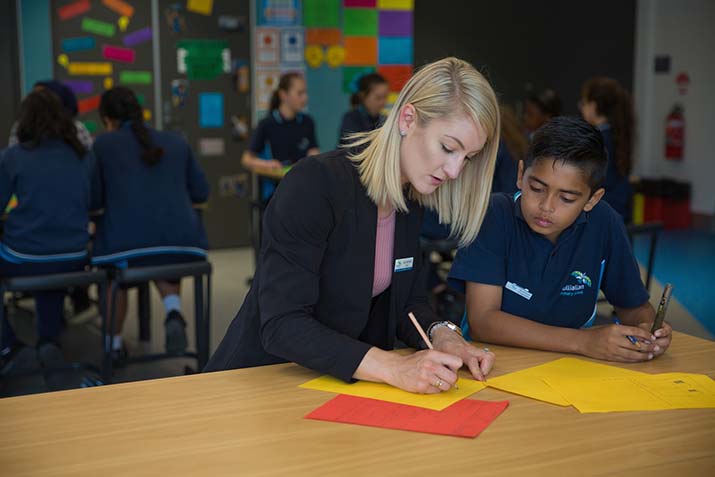 Ally's love for teaching started when she was just a child herself. She loved imparting her knowledge of the world onto her brother. However, life had other plans. Years later, Ally had become a qualified interior designer and longed to feel the satisfaction of teaching in a professional sense.
By studying Curtin University's Bachelor of Education (Primary Education) online through OUA, Ally was able to change her career without giving up her day job, or her home life.
Today, she's a proud primary school teacher working in a field she's truly passionate about.
"My passion is in the classroom… that's where I get the most out of who I am," says Ally.
Brendan, up-and-coming school principal
Already a successful full-time teacher and head of house at Iona Presentation College in Perth, Brendan has his sights set on becoming a school principal.
By studying the Master of Education with Curtin University online through OUA, he's been able to work towards this goal – all the while maintaining his current job in the classroom thanks to the flexibility of online study.
"Curtin University is really future-focused in the way they teach and the units they offer. They're really focused on where education is going," he says.
Tim, secondary school teacher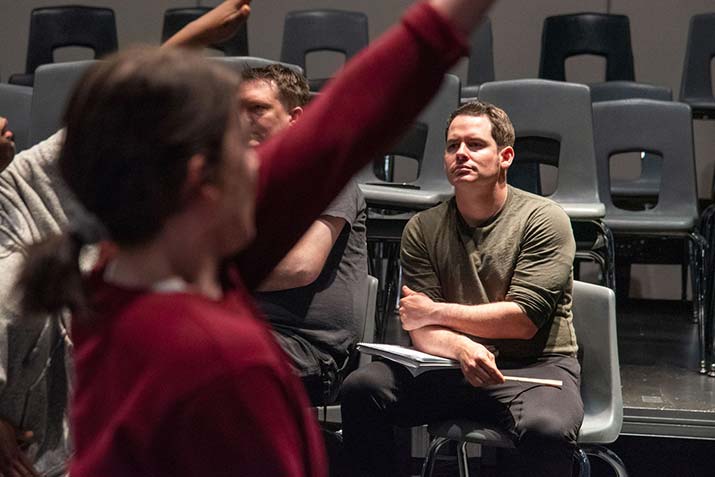 A seasoned performer on Broadway, Tim returned from a stint performing in the U.S with the need to reconsider his career. How could he continue starring in plays while bringing in a consistent, steady income? A career in teaching performing arts was the answer.
By studying the Master of Teaching (Secondary Teaching) with Curtin University online through OUA, Tim kept one foot on the stage while taking the next step.
"I love connecting with people, I love energising people as well," Tim says of his new career.
The benefits of studying teaching online
Become digital classroom savvy

Today's schools expect teachers to provide a digital classroom experience – from seamless document sharing to online collaboration. Teachers can learn how to build this by studying online themselves.

Master online collaboration

Collaborating at school no longer means gathering around a table – online forums and assessments are the new norm. Online study requires students to become a master of these platforms, preparing them to pass on these skills in their own classroom.

Build self-motivation

Self-motivation is the key to good habits in lesson-planning, report writing and marking assessments. Online study requires self-motivation also – allowing this important skill to form organically for teachers who complete their course online.
Related courses:
Bachelor of Education (Secondary Education) – Curtin University
Bachelor of Education (Primary) – Curtin University
Browse  thousands of courses from leading Australian universities.
Or complete the form on this page to chat to an advisor about study options.
Explore courses