Bingeing on Netflix during lockdown? Here's how to use the time to upskill, re-skill, or pivot your profession with a short course instead. 5 minute read.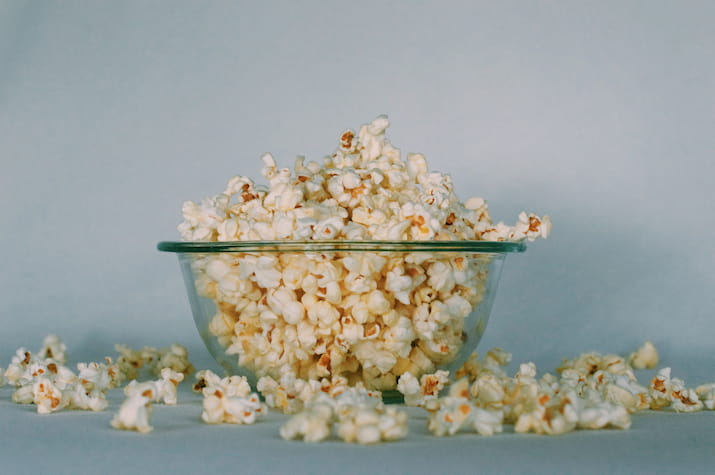 It's been a tough time for thousands of Australians who've lost work in recent months due to the coronavirus pandemic, with long lines of people outside Centrelink a testament to the struggle many are facing in this difficult period.
With the economy also hit hard, it seems there is little choice other than staying indoors and bingeing on Netflix during lock-down – particularly if you're in Victoria, living under some of the strictest measures seen since WW II. But there's an option other than mindless TV-watching that may help.
Take up a short course to come out on top
Whether you've sadly lost your job, are having to reconsider your next career move, or are finding the reality of working from home day after day less than inspiring, taking up a short course provides a positive way to take the remainder of 2020 from "hell-no" to "boo-yah".
Short courses, microcredentials, bite-sized learning – whatever you want to call them – spending weeks studying, instead of years, is a hot new trend for employers and employees alike.
So what's all the fuss about?
The benefits of taking up a short course
Short courses offer a flexible, low-commitment solution for those looking to study without strings attached. Within weeks, you can fill a gap in your CV, dip your toe in a new area, or pivot your career.
Better yet, through Open Universities Australia (OUA), you can do all of the above with government funding, if you're eligible.
It's no wonder they're becoming a preferred way to learn.
Start to finish in weeks or a few months
Choose how long you'd like to study for. If you're after a quick endeavour to stimulate the mind, you might choose a course that lasts just 4 weeks. Want to fill a more considerable knowledge gap? Try a 13-week course instead. The choice is yours.
Add leading Australian universities to your CV and LinkedIn profile
When you choose to study a short course through OUA, you'll be learning online with leading Australian universities. Your course material is delivered by academics from the university you study with – meaning you can add a renowned university to your CV and LinkedIn profile.
Gain credit for a degree later
Many short courses available to study through OUA are credit bearing. This means that, should you wish to continue studying towards a degree down the road, you can use the credit gained from your short course towards your qualification in these instances. Even if you hit pause for a year or two, you can always come back later for more.
While this is a challenging time for many, this could also be the time to put Netflix on pause and start learning new skills to keep your mind healthy and active, and give your career a much-needed boost. Enrolments for upcoming classes close 23 August - so get to it!
Browse  thousands of courses from leading Australian universities.
Or complete the form on this page to chat to an advisor about study options.
Explore courses