We might only be a few weeks into the new study term, but you've already achieved more than you think. Let's take a moment to acknowledge how far you've come.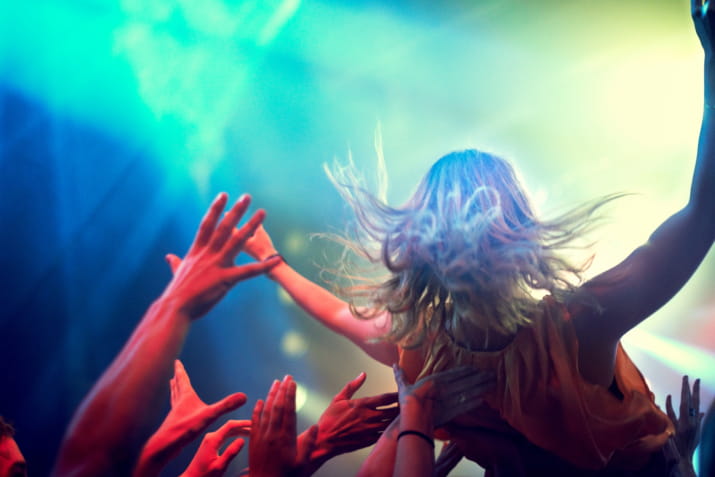 Think back to how you were feeling before you enrolled to study online. Were you questioning your academic capacity? Your ability to thrive outside the physical classroom? Your likeliness to keep up? Even midway into the term, you've been victorious in more ways than you think. It's time to give yourself the credit you deserve.
Little victories you've achieved as a new student
1. You took the leap
You actually enrolled and made a start. That's a huge step. Some people sit on the fence for years before they work up the courage to make a move.
2. You broke through the unknown
Despite your uncertainty around the mechanics of online study and your ability to succeed at uni, you saw a need for educating yourself and you followed through. You may not have felt comfortable in the beginning, but as you became more familiar with the experience, what felt foreign has started to feel normal. Getting through that hazy period of uncertainty can often be the hardest part, so well done you!
3. You discovered the lay of the land
You became familiar with the actual online learning environment. You know how it works and where everything is. You've figured out how to interact with your classmates and your tutors, which was probably something that made you nervous at the beginning. You know how to review the course material, and how to submit your work. The groundwork is done, and you no longer have to worry about the how-to aspect of online learning.
4. You became more digitally savvy
When you took on the virtual classroom, you also picked up a bunch of new digital skills along the way. You're all over using a learning management system, collaboration tools and video conferencing. With the world moving in an undeniably digital direction, you can carry these new skills anywhere.
5. You progressed academically
The first few weeks are always the hardest, because you're still trying to understand the scope of your studies and what you'll be learning, how much time and energy is required of you, and how you'll manage your personal workflow. Your results so far hardly matter—you now know what it takes to succeed, and you'll either continue to soar, or know what to aim for next time.
6. You moved closer to the finish line
You've knocked off a portion of your studies, which is well worth celebrating.
Having said that, it's important to enjoy the journey too. We're always rushing to get through challenging periods, but often, we look back on these times with fondness because we know we were doing something important. So don't wish the experience away—try take it all in!
7. You earned sweet downtime
Now that you know what you can juggle and you've made headway on your goals, you've definitely earned a break. Don't feel guilty about taking back time for yourself!
8. You equipped yourself for next study term
Rest assured that it only gets easier from here. With all the finicky details under control, you can now get the most out of your studies and take hold of the career you've envisioned.
If you're struggling with any of the above, our student advisors are here for a chat, so be sure to get in touch.
Otherwise, remember to pause and reflect every now and then, because you really have achieved so much already. The best way to stay motivated is to take everything one day at a time—and to keep celebrating your little victories along the way!
Browse  thousands of courses from leading Australian universities.
Or complete the form on this page to chat to an advisor about study options.
Explore courses