A short course can be a great way to upskill and become more competitive for a position as a counsellor. Learn more about what courses can help get you job-ready.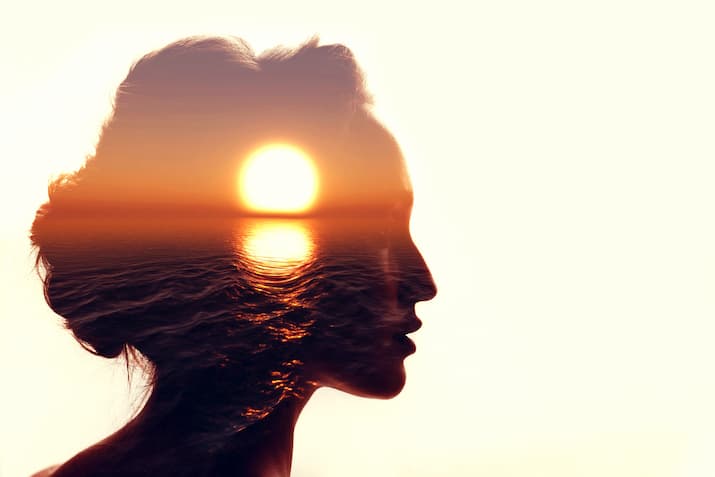 Helping people navigate their most challenging moments can be an incredibly fulfilling career. Working in mental health means that no two days, or clients, are the same. You'll need a range of skills and techniques to help your clients cope with difficult life changes.
While some people know that they want to be a counsellor early on, others make the career change a little later in life. Whether you want to upskill in a specific area or explore a new direction in your career, a mental health short course will help you get the competitive edge in securing your next move. And if you're looking to implement mental health knowledge into business? The time is ripe. More and more companies are beginning to look at how they can harness effective mental health strategies to help support their staff.
Here are five short courses that will help you make this career change, without needing to commit the time and money towards a longer qualification.
Study mental health for a new lease on your career
Short courses can be a great way to gain new knowledge and explore fresh approaches you can apply in your career. Whether you want to complete one course, or lay the foundation for further studies, short courses are an ideal vehicle to help you reach specific career goals.
Introduction to Mental Health with UniSA
This course is an ideal choice if you don't have any existing skills in counselling or mental health interventions.
As a counsellor, you'll be faced with a range of mental health challenges that will differ based on a client's personal situation. This course will help you gain an understanding of the foundations of mental health so that you can help a range of people make lasting changes in their daily lives.
After finishing this course, you'll have the basics down-pat—and you'll have the background needed to expand your skills with further studies.
This course:
Runs for 10 weeks
Is ideal for those who want to work in non-clinical community health roles
Provides a base for understanding stigma, services, treatment and healthcare
Develops knowledge and skills to support general mental health conditions
Mental Health Intervention Skills with the University of Tasmania
The ability to intervene quickly and effectively is one of the most powerful skills a counsellor has in their tool kit. However, these skills aren't just for counsellors. Workplaces are increasingly looking to implement effective mental health interventions.
After taking this course, you'll be able to identify different mental health symptoms and signs of distress, make informed decisions, and tailor the right approach for your specific client. You'll also be equipped to apply these skills on a broader scale by curating mental health policies for your workplace.
This course:
Runs for 14 weeks
Gives you the skills to design and implement appropriate mental health first-aid treatments
Empowers you to implement mental health first-aid management strategies
Delivers content through trauma-informed, evidence-based research
Death, Grief and Culture with Griffith University
Dealing with grief, whether it be through the death of a loved one, divorce or break-up, can take a heavy toll on one's mental wellbeing. Understand how we approach death and grief in different cultures, developing your skills to help guide people during one of the most challenging times in their lives.
This course is perfect for those who want to specialise in grief counselling or those who want to explore the complexities of grief to help those around them deal with loss in healthy ways.
This course:
Runs for 13 weeks
Allows you to explore death and dying while drawing on research from a range of disciplines
Encourages you to investigate grief and mourning in the digital age
Allows you to reflect on your own values and attitudes in relation to death
Counselling Concepts with UniSA
Knowing how people think, feel and behave in order to apply a beneficial approach is key to making an impact as a counsellor. Understanding that each client requires their own unique application of counselling concepts can help you provide a superior service.
This course is perfect if you're looking to develop your communication skills. It provides an overview of different approaches to counselling practices and theories.
This course:
Runs for 10 weeks
Empowers you with a range of concepts and practises found in counselling
Encourages you to develop effective communication skills in a counselling context
Allows you to gain an understanding of counselling in both an international and Australian context
Mental Health and Individual Differences with the University of Tasmania
Any counsellor will tell you that no two clients are the same. While they may have the same diagnosis, each person has their own personality and individual circumstances and will need personalised approaches to help them through their issues.
In this course, you'll learn new skills on how to help guide individuals, while taking into account their differences in behaviours, thoughts and feelings. This course is ideal for individuals who are looking to broaden the types of clients they take on, and who are looking to adjust their approaches to suit specific clients and their desired outcomes.
This course:
Runs for 14 weeks
Allows you to discover a range of disorders and their commonly associated therapeutic techniques
Encourages you to explore abnormal behaviour and the critical thinking skills needed to address your clients' needs effectively
Will help you learn and develop communication and collaboration skills to guide clients

It's never too late to make the switch to a rewarding career in mental health. Whether you're looking to upskill, or branch out into a new field, short mental health courses can help provide a new understanding of specific areas.
Start working towards your next career goal by exploring more mental health short courses. To chat through your options, get in touch with one of our friendly student advisers.
Browse  thousands of courses from leading Australian universities.
Or complete the form on this page to chat to an advisor about study options.
Explore courses