If you were asked to go back to the office for 5 days a week, starting tomorrow, what would be your reaction? As many businesses are finding, employees want a more flexible working environment. 6 minute read.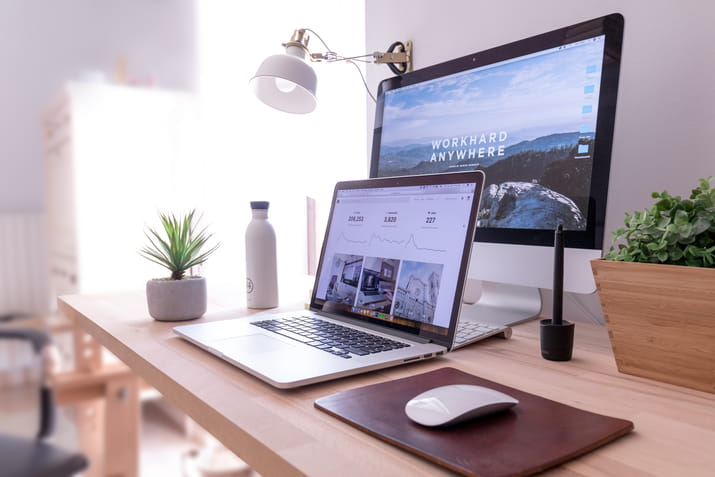 While COVID-19 has undoubtedly brought hardship across the globe, a silver lining has been office workers' ability to prove that working from home is – to many employers' surprise - conducive to productivity.
So much so, that many employees are asking for this 'WFH stint' to become a long-term plan.
Who wants what?
It's long been the norm that a regular working week for city slickers is Monday- Friday, 9-5. For some, this works. For others, i'ts not only loathed, but completely chaotic (and not to mention archaic). If the pandemic has taught us anything, it's that we can achieve the same productivity with adjusted hours, altered working conditions and for those with kids, some serious distractions.

In fact, a recent survey found that 73 percent of U.S. adults who have careers in which remote work is possible reported that the pandemic has made them feel more positive about the prospect of working from home.

Along with this, 75 percent of these workers say they would like a split in working conditions moving forward, such as working from home at least 1-2 days a week while spending the remainder of their work days in the office.
So, are flexible working conditions sustainable?
Some countries have been trialling flexible working conditions for many years now. For those with the resources, the recent transition to full-time work from home was an easier one. But for many, it continues to be a struggle.

Finland, for example, has been leading the way when it comes to flexible working arrangements long before COVID-19 appeared in our lives.

Back in 1996, the country gave many employees the right to adjust the length of their working days by up to three hours. This was taken a step further in 2019, when newly appointed Prime Minister Sanna Marin, proposed putting the entire country on a four-day workweek or six-hour workday.
Hot on the heels of Finland are Sweden, England, France and New Zealand who have all trialled flexible working arrangements with varying success.
What's next?
At this stage, businesses with the ability to operate remotely are wise to survey their employees asking the question 'how do you want to work?'.
As many organisations are finding, the answers are shining a light on what employees want in the future.
Browse  thousands of courses from leading Australian universities.
Or complete the form on this page to chat to an advisor about study options.
Explore courses