The stigma associated with mental health issues is quickly disappearing—what a relief! But with more people seeking help, we need more specialists (future you) in the sector.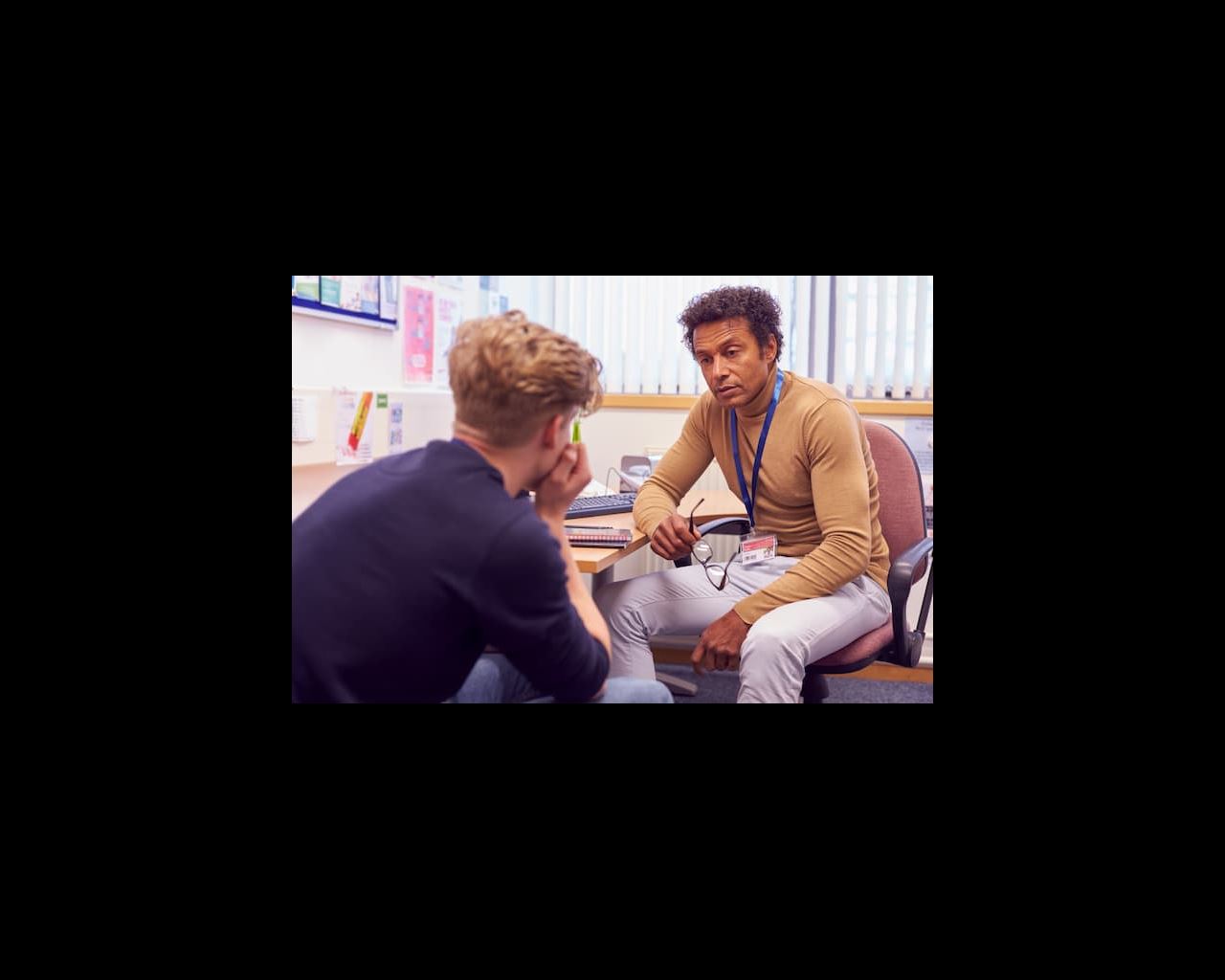 Over two in five Australians aged 16-85 years have experienced mental illness. Globally, one in four people will experience a mental disorder during their lifetime. Wish you could do something about this? Here are four in-demand jobs you could train for.
1. Work in a clinical setting as a mental health nurse
Staff shortages and high workloads mean that Australia needs many more mental health nurses. In fact, by 2030, we may have fewer than 40% of the number we require. Society is counting on you. No pressure!
The role of mental health nurses
As nurses who have obtained further training in mental health, they most commonly take care of clients who have anxiety, depression, mood disorders, psychosis or schizophrenia, personality disorders, eating disorders and problematic alcohol or drug use.
Essential skills of a mental health nurse
Some key characteristics and skills needed for mental health nursing are:
Empathy
Problem solving
Psychosocial skills
Observation
Resilience
The average mental health nurse's salary in Australia
According to recent reports, the average mental health nurse salary in Australia is $97,157 a year at the time of publishing. Entry-level nurses typically start on $78,964 a year. With experience, your salary can increase to approximately $118,911 a year.
Study online to become a mental health nurse
Mental health nursing is a regulated profession. You'll need a bachelor degree in nursing and already be a registered nurse (RN). To specialise in mental health, you'll need to complete a course such as a Graduate Diploma of Mental Health Nursing or Master of Mental Health Nursing.
You always have the option of starting your postgraduate studies with the bite-size Graduate Certificate in Mental Health Nursing before continuing with the graduate diploma or master.
It will also be highly regarded if you get credentialed through the Australian College of Mental Health Nurses.
2. Help others live more independently as a disability support worker
Closely related to mental health, and often involved in mental health care, is disability support work.
Disability support is a sector that's already experiencing high demand and will keep growing as the National Disability Insurance Scheme (or NDIS) continues to be rolled out. In fact, at least 83,000 more workers will be needed by 2024. Notice a pattern yet?
Disability support workers and the roles they play
Your clients may have intellectual or physical disabilities, but each will have unique needs and require different levels of support. You'll work with them to accomplish daily activities like planning and preparing meals, cleaning, shopping and running errands.
Apart from working directly with clients, you could also take on coordinator or case management roles. Postgraduate study will let you move into leadership roles in policy, practice and research.
Essential skills for disability support workers
Here are some skills that will help you do well in your career:
Enthusiasm to support others in reaching their potential
Initiative
Solution-focused thinking
Planning and organisation
Interpersonal communication
The average disability support worker's salary in Australia
As a general rule, workers earn an average of $65,325 a year at the time of publishing. When you join the industry, salaries start at $58,960 a year. Experienced workers earn as much as $76,033 a year. Should you pursue postgraduate study and work in policy, this could be much higher. For the latest numbers, visit talent.com.
Study online to become a disability support worker
Most employers prefer candidates who have at least a Certificate III-level qualification. You'll also most likely need a Police Check, Working With Children Check and an NDIS Worker Screening Check.
For more senior jobs or to progress in your career, you may consider studying one of these courses:
3. Advocate for our most vulnerable as a social worker
By 2026, Australia will need 23.2% more social workers. So, if social justice and human rights keep you up at night, build a career that's aligned to your values.
"We serve in a most honourable profession where the needs of the client are pre-eminent and central to what we hope for their future," says Gary Banks, a long-time social worker.
Social workers and the roles they perform
Social workers help clients in crisis due to family violence, homelessness, mental health issues and more. You could be empowering clients, connecting them with community services, helping them face challenges and ensuring they are treated fairly.
Other roles include casework, counselling, advocacy, community engagement and social action.
With experience, you could transition into specialised roles in family therapy, mental health, research, policy and management.
Essential skills of a social worker
While social work is demanding, it's also extremely rewarding. These skills will set you up for success:
Emotional intelligence and empathy
Communication
Active listening
Advocacy
Cultural competency
The average social worker's salary in Australia
A typical social worker earns $94,841 yearly at the time of publishing. Early career workers start at $79,479 yearly, while senior workers earn up to $112,180 yearly. See the latest figures here.
Study online to become a social worker
To practise, you'll need an accredited bachelor degree or masters degree. Some courses to consider are:
4. Use talk therapy as a counsellor
As people become more open about their mental health, the demand for counsellors will continue rising too. Over the next 5 years, counselling jobs are expected to grow 14.2%. Here's to not bottling up our feelings!
Counsellor roles and what they do
Counsellors help clients address life challenges by talking, which helps them untangle problems and arrive at solutions. Commonly, clients seek counsellors when they have issues with their relationships, addiction, anger or are experiencing financial stress. From schools to unis, community health to private practice, counsellors work in many different settings.
Counsellor skills you need to succeed
The top skills you should have as a counsellor include:
Active listening
Being non-judgemental
Confidentiality
Relationship-building skills
Compassion
The average counsellor's salary in Australia
On average, counsellors make $92,855 a year at the time of publishing. Entry-level positions earn $83,920. With experience, you could make up to $112,960. Figures are sourced from talent.com
Study online to qualify as a counsellor
For early career roles, you'll be expected to hold a Diploma of Counselling. To advance, you could consider studying a Bachelor of Counselling.
If you already have a bachelor degree and are considering a career change, a Graduate Diploma in Counselling is what you'll need.
No matter the career in mental health you decide on, you're destined to make a lasting impact on the minds of and lives of thousands of individuals. Now that's something to feel good about.
Browse  thousands of courses from leading Australian universities.
Or complete the form on this page to chat to an advisor about study options.
Explore courses