Want a career in criminology, but not sure where to start? Here are four very different ways you can catch criminals and stop crime.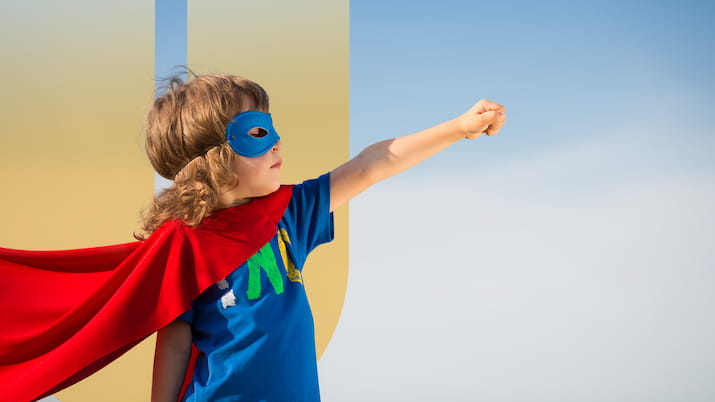 If you're interested in making your community a safer place, then it's worth thinking about a career in criminology.
The field is so diverse that there are roles to suit everybody, from tech-heads to science lovers—and all of them play a role in stopping crime. Here are just a few of the career paths to explore.
Fight crime on the front line as a police officer
A lot of people become interested in criminology because they'd like to join the police force, where they can protect others and uphold the law.
What do police officers do?
There's no doubt policework is a tough but rewarding role that requires confident people skills and a level-headed attitude.
There are two routes you can go down in your career:
Become a state or territory police officer and respond to local crimes and accidents.
Become a federal officer with the Australian Federal Police (AFP). The AFP focuses on complex crimes like cybercrime, drug trafficking and child abuse, as well as homegrown terrorism threats.
How to become a police officer
Police officer roles are popular, and the recruitment process is extremely competitive. It can take more than six months just to get into the police academy, so you'll want to make sure you're 100% committed before choosing this career path.
You only need a secondary school certificate to apply, though a Bachelor of Criminology and Criminal Justice can give you an edge over other applicants, because you'll have a deeper understanding of what's involved in the field.
When applying, you'll need to pass a background check and a series of psychological, medical and fitness tests. If you're successful, you'll be invited to start training at your state's police academy, or at AFP College in Barton, Canberra.
Victoria Police has an excellent breakdown of what training is like at a police academy.
Explore the criminal mind as a forensic psychologist
If you're a crime show addict, then you could be forgiven for thinking that forensic psychologists have an uncanny ability to analyse why criminals act the way they do.
In real life, this is the result of years of training, first as a psychologist and then as a forensic specialist.
What do forensic psychologists do?
Forensic psychology is a very small and specialised field in Australia, so there's a lot of demand for services.
Most psychologists work in one of these areas:
With the courts, where they assess suspects due to stand trial and make recommendations that can influence sentencing.
In prisons, where they help rehabilitate convicted criminals through psychotherapy.
There are also forensic psychologists who work directly with the police force. Dr Sarah Yule, who was the first forensic psychologist to be employed by the AFP in 2005, talks about this job in detail on the I Catch Killers podcast.
Dr Yule has used criminal profiling to help detectives on dozens of high-profile cases, including the disappearance of William Tyrrell and the murder of Caroline Byrne, so it's worth a listen if you're interested in following her career path.
How to become a forensic psychologist
To become a forensic psychologist in Australia, you'll need to get your Bachelor of Psychology with Honours. From there, you can choose several different study paths to become a registered psychologist, including a Masters Degree specialising in psychology, a Doctor of Philosophy or Doctor of Psychology.
Finally, you'll need to be endorsed by the Psychology Board of Australia by completing supervised training under an approved forensic psychologist.
Hunt for evidence as a forensic scientist
Forensic science is another very specialised career in Australia—so specialised, in fact, that only a few job opportunities are advertised every year.
Those lucky enough to gain a role will work for a government health department or inside the police force. Some of the most coveted positions are based out of a purpose-built Australian Federal Police facility in Canberra.
What do forensic scientists do?
While you won't solve crimes in an hour like they do on CSI, you can specialise in the areas they feature on TV, including crime scene investigation, firearm identification, entomology (yep, bugs), and bloodstain spatter analysis.
Most forensic scientists will work in one of two areas:
In a laboratory, where they analyse items for DNA and other trace evidence.
In the field processing crime scenes, though these positions are limited in Australia.
The best forensic scientists are methodical, patient and detail oriented, because it's a job that requires a lot of focus and dedication.
How to become a forensic scientist
There are two ways you can get into forensic science—through a science degree, or through the police force.
Through a science degree
To train as a scientist, you'll need to study a Bachelor of Science (or a related degree), before earning a postgraduate qualification in forensic science. Most forensic science roles require a major in chemistry, biochemistry or molecular biology, so keep this in mind when choosing your subjects. Once you're qualified, you can work with the police without training as a police officer.
Through the police force
Alternatively, you can move into forensics after working in the police force, though you'll need to spend years earning experience at a station first. You'll also be required to earn a Diploma of Forensic Investigation as part of your training.
Use your IT skills to investigate cybercrime
If you have a knack for IT, then you could put that to use solving cybercrimes.
Cyber security threats are a growing problem in Australia, with the Australian Cyber Security Growth Network estimating we'll need 11,000 cybercrime experts by 2026 just to keep up with demand.
Because cybercrime isn't just a criminal justice issue, experts can work across most industries, helping organisations take responsibility for their own cyber security. But those with a passion for criminology can investigate serious crimes with the backing of police.
What do cybercrime experts do?
Cybercrime is a broad term that describes a lot of different roles, from cyber security analyst to cybercrime investigator.
Generally, experts in the criminal justice system will work in one of these places:
In the cybercrime unit of a state police department, where they preserve or gather digital evidence that can be used to prosecute offenders in cases like missing persons, virtual fraud or identity theft.
With a private investigation company, where they specialise in things like cyber scams and cryptocurrency tracing.
With the Australian Federal Police or a specialist government agency, where they prevent cybercrimes that could impact national security. These roles may require you to train as a police officer or achieve a high level of security clearance.
How to become a cybercrime expert
You'll need a Bachelor of Information Technology at a minimum. Once you have the right programming knowledge, you can go on to specialise in cybercrime or criminal justice with a relevant postgraduate degree, like a Graduate Certificate in Cybercrime.
Given there's such a shortage in the field, cybercrime experts are paid very well in Australia, with an average salary of $75,000-$120,000 per year. It's also a career that brags some of the best job security you can get—so if you're looking for a more unconventional way to work in the criminal justice system, this could be it.
To express your interest in any of the courses on offer through OUA, fill out the form on this page and an expert student advisor will get in contact. Otherwise, start browsing thousands of courses from leading Australian universities right now.