If you can't commit to a long-term course, why not consider something shorter instead? Here are just a few of the ways online short courses can boost your career quickly.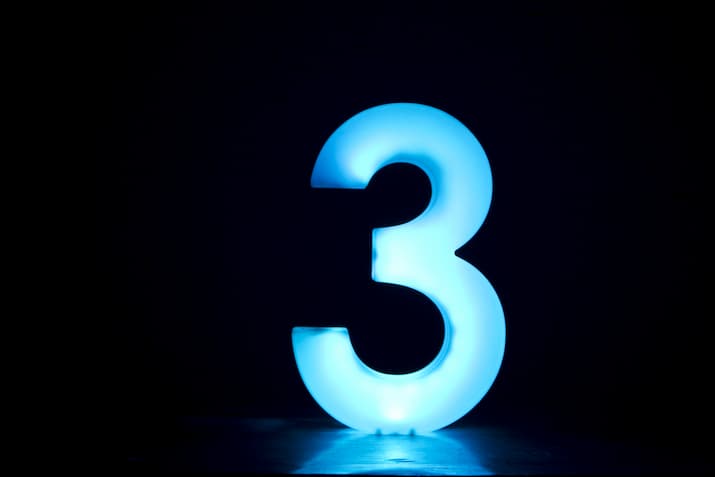 Since the pandemic, Australians are finding a newfound need to bolster their skills—ensuring they're employable no matter the changes we face. If this is you, there are a number of factors to consider.
In this article, we'll cover the basics of online short courses, as well as 3 reasons to study a 3-month short course.
What's the difference between a 3-month short course and a 6-month short course?
When choosing an online short course, there are two key considerations you'll need to make.
First of all, you'll need to decide on the topic you want to study—which may be informed by your passions, your employer's needs, or a desire to pivot your career towards a new employer or industry altogether. Secondly, you need to think about how long you're happy to commit to studying.
A 3-month short course could be for you if:
You want to get a taste of a topic before committing to further studies.
You're keen to show your employer you're committed to upskilling—and fast.
You have external pressures such as children that would make it more convenient to study over a shorter time span.
A 6-month short course could be for you if:
You would like a deeper understanding of the topic you're interested in.
You aren't concerned with a longer journey towards your study destination.
You have an employer who is supportive of you committing a greater amount of time towards your goal.
Should I study a TAFE short course or an online short course with a uni?
TAFE (Technical and Further Education) is renowned for offering a more hands-on approach to learning. Therefore, tradies and those who work in industries requiring practical expertise (think hairdressers, beauticians and florists) often achieve their qualifications through TAFE.
While many TAFE short courses require that you learn through practical exams in-person, there are also online TAFE short course options.
Meanwhile, online short courses with universities allow you to study via an academic-led approach. Depending on the topic, you can expect to research topics, question theories, and write essays to demonstrate your knowledge.
The benefits of studying 3-month short courses
1. Future-proof yourself
Even before coronavirus changed the status quo, experts were saying it. We're facing our biggest shift to the world of work since the industrial revolution, because of the speed at which technological innovations are happening.
In many ways, these innovations are exciting: they're creating roles that didn't even exist five years ago, especially in the digital space. But the rise of automation also means that whole industries will transform over the coming decades, with some roles becoming more people-focused, and others becoming obsolete altogether.
If you can modernise your skillset now by either upskilling or reskilling, you'll be in a much better position to navigate these changes.
2. Get it done fast
When you enrol through Open Universities Australia, you can study short courses including single undergraduate or postgraduate subjects online, without committing to a whole degree.
It's a great way to focus on a specialist topic and upskill quickly.
3. Upskill or re-skill depending on your needs
If you want to build on your existing skillset to land a promotion, or adapt to an advancement in your field, this is called 'upskilling'. In every industry, there's always room for improvement.
But if you're considering a total career change, you'll need to learn new skills entirely. This is called 'reskilling'.
Obviously, there are soft skills that overlap between jobs—like problem solving, leadership or creativity. A study by the Foundation for Young Australians shows that when you train for one job, you pick up the skills needed for about 13 other jobs. These transferable skills can help you move seamlessly into a new role, or across industries.
If you'd like to join an in-demand field like health, social work or law, you'll need to retrain with specialist accreditations and qualifications to make the jump.
Recommended short courses online
So, what should you study? It really comes down to what's happening in your industry, and where you see yourself in the future.
To stay up to date on where your industry is headed, keep an eye on what industry bodies are saying and follow employment research published by LinkedIn, SEEK, PwC, and of course the Australian Government.
These trends will show you where jobs are dwindling, where demand is expected to grow, and whether upskilling or reskilling is the right option for you.
If you'd like to move up in your field, have a chat with your manager about what kinds of courses they recommend to progress in your industry.
As for a career change, we recommend a search here at Open Universities Australia. Or, take a look at our Help Me Choose quiz. It's a tool designed to provide course recommendations to match your needs.
Browse  thousands of courses from leading Australian universities.
Or complete the form on this page to chat to an advisor about study options.
Explore courses