If you're about to start a new course, you'll be asked for a USI number as part of your enrolment. But what is a USI and how do you get one? Here are all your questions answered.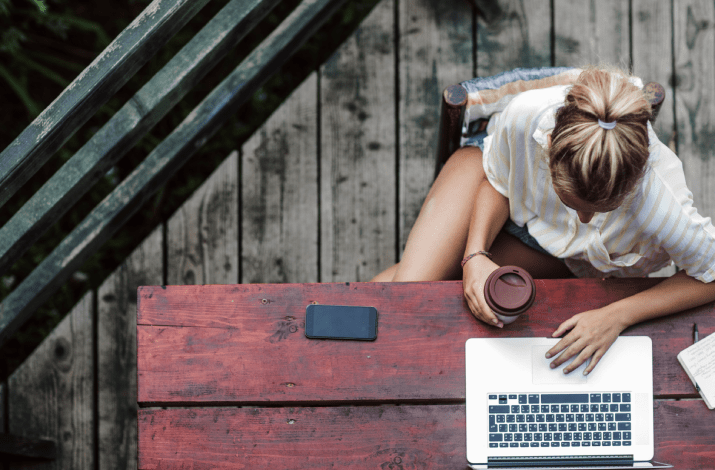 So you've finally picked your course for next term. Congrats! Choosing a direction can be the trickiest part, but you've crossed that hurdle. Now it's time to get your enrolment sorted.
While the application process can seem daunting, we're here to guide you through it. To start with, let's talk about what it means when you're asked to provide a Unique Student Identifier (USI). Without one, you won't be able to finalise your enrolment or access any study loans, so it's small but important step to understand.
If you're wondering what a USI is—or you have one from previous study, but you're not sure where to find it—don't worry. We're about to tell you everything you need to know.
What is a USI number?
Your USI is your individual education number. It's a unique string of ten numbers and letters that you'll need to supply whenever you enrol with a new higher education provider. It also gives you access to a USI account where your study qualifications and results live even after you graduate.
Why do I need a USI?
Since new requirements were introduced by the Australian Government Department of Education, Skills and Employment in 2021, it's now compulsory for all Australian students to get a USI number. Luckily, it's free to create one and it only takes a few minutes online.
You need a USI to:
Finalise your uni enrolment
Access Commonwealth financial support like HECS-HELP and FEE-HELP
Access your statement of attainment and final qualification
When you enrol in a new online or on-campus course, you're required to tell your university your USI number, or they can withdraw you from the course. If you've decided to study online through Open Universities Australia, you can include it when submitting your initial forms, and we'll pass the information onto your uni.
How do I get a USI number?
Brand new students will need to create a USI, which is easy. Just visit the USI Registry and follow the quick steps. You'll need to provide your personal details, a valid form of Australian ID, like a driver's license or Medicare card, and then set up a login. We recommend doing this early on, so you have the number ready when you fill out your enrolment documents.
How do I find my USI number if I already have one?
If you've studied at uni or TAFE since 2015, it's likely you already have a USI number. You can find out what it is by visiting the USI Registry website and following the prompts.
Generally, all you'll need to do is supply the email address or mobile number linked to your USI account, and your education number will be sent to you. But you can also retrieve it by submitting some valid forms of personal ID.
What do I do if my uni tells me my student USI is invalid?
Your uni might come back to you saying the USI you supplied is invalid.
This usually happens because the personal details you have provided aren't consistent between:
Y

our university
The USI Registry
The Australian Taxation Office (ATO)
We recommend double checking that your first name, middle and last name, date of birth and USI details match across all three places.
Some of the most common reasons your USI will come back invalid are:
Your middle name appears in the wrong field (for example it might appear as part of your first name). This often happens because your name is recorded incorrectly on your personal identity documents. If that's the case, you'll need to contact the relevant agency to get this fixed.
You have married or divorced and changed your surname since creating your USI.
You have changed your first name since creating your USI.
You have entered your preferred name or a nickname rather than your given name (for example Ed instead of Edward).
You have used your native language name in one place but your English name in another place, creating a mismatch.
You have additional punctuation in your name and your university or the ATO hasn't recognised it. For example, your surname is O'Brien, but it appears as OBrien in one of these places.
You've made a typo, or extra spaces have appeared in your contact details, creating a mismatch.
If you do realise you've made a mistake and your details need to be fixed so that everything matches, here's what you can do:
To update or correct your student record with your university, you can either submit a Change to Personal Details form directly with your uni (this will be available on their website). Or, if you're an Open Universities Australia student, you can let us know via our chat, and a student advisor will sort it out for you.
To update or correct your details with the USI Registry, visit the Update your details page on their website.
To update or correct your details with the ATO, login to your myGov account online, or give their customer service team a call.
And that's it! If you have any further questions about finding or creating a USI, feel free to reach out and we can walk you through it. Or read the helpful explainers on the government's USI website.