Michelle's career had plateaued after years in the workforce. It wasn't until she decided to boost her skillset, that doors began to open again.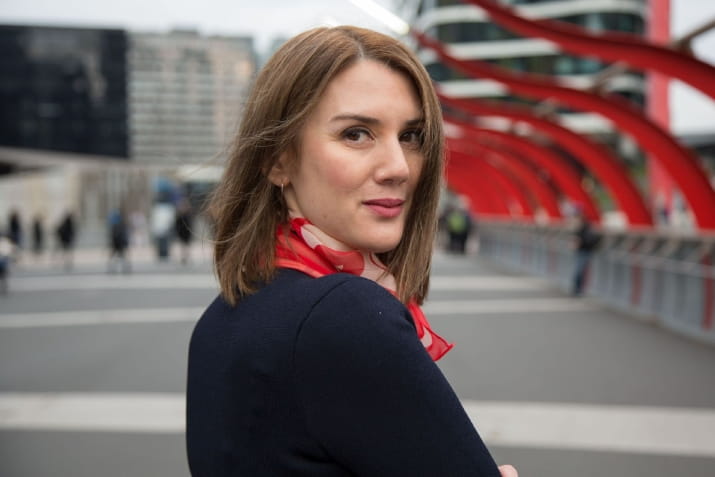 Many of us climb our way up from the bottom with the utmost determination. But often, there's a point where growth loses momentum, just like it did for Michelle. It wasn't until she decided to boost her skillset, that doors began to open.
Michelle worked at NAB for 13 years straight, in the same position, which she gained without attaining a university degree. As Michelle's young family grew, she became concerned about her ongoing employability in a continuously changing workforce. She realised that in order to expand her opportunities, she needed a formal qualification to boost her confidence and develop her skills and knowledge. With two children under two and a full-time management role, she knew that studying online was her only option and was familiar with Open Universities Australia (OUA) through a corporate partnership between NAB and OUA.
"I was aware of industries closing down or slowing down. I needed to ensure I could work for the next 20 years and was motivated by my family situation to study. I was eager to take the next step in my career and I wanted to gain a degree from a renowned university."
Michelle was a loyal NAB employee who had a strong desire to immerse herself in all areas of the business. Without a formal qualification, she didn't feel confident to apply for other positions outside of her area of expertise.
"Confidence was one of the biggest things I wanted to get out of doing a degree. The MBA Executive (RMIT) opened doors from the moment I started studying. When I had a few units under my belt my employer recognised that I was taking control of my professional development. The doors kept opening for me and now I've worked in 6 roles across diverse areas of the business."
Many students are concerned about fitting in study with full time work and family life. Michelle knew it wasn't going to be easy, but her motivation was strong enough to see her through. She studied one unit per Study Session and completed her qualification in four years.
"Every day I worked hard in my day job, I came home and spent time with my children and then studied until 11 pm at night. On weekends and on holidays I studied from any location. I didn't just want the piece of paper at the end though. I really enjoyed the learning and it helped me build confidence in my ability."
The perception of online study can be one of isolation, however OUA students can easily interact with peers and tutors. Support is available through the university and through OUA, so students can ask for assistance when times get tough.
"Very early on I had a fantastic experience with the tutor. She was instrumental in getting me through some of the more challenging units."
Michelle wanted to become an expert in every area of her business. She was focussed on developing a broad skillset so that she could take advantage of any opportunity. Studying the MBA Executive helped her to develop a holistic view of the organisation and enhance her leadership skills.
"Since commencing study, I have had an opportunity to work in a wide variety of roles and I have been able to apply every aspect of the degree. I understand the bigger picture and how what I'm doing contributes to organisational goals. Through the MBA Executive, I was able to go from zero knowledge of a subject to establishing a deep knowledge in a few months. Now I can confidently be a generalist, applying transferable skills to diverse and interesting roles."
Michelle's advice to other students is simple. She recommends taking study one step at a time, enjoying the learning and not putting too much pressure on racing to the finish line.
"Being a perfectionist, I was worried about the outcome – striving to achieve HD's and completing my degree. It can be daunting to think about how long the degree will take to finish. I had to sit down every day and establish a routine. I made a commitment to put in the time. I knew that I'd get to the end eventually, but I took it day by day. Four years later I graduated with Distinction."
If you know what it feels like to be in Michelle's boat, remember that there's always a way to better your abilities and boost your confidence. With a bit of determination, even the busiest of us can make the time for education. So don't wait any longer – find out more about the MBA Executive (RMIT).
Browse  thousands of courses from leading Australian universities.
Or complete the form on this page to chat to an advisor about study options.
Explore courses