It's the age old question for university students. "Should I choose a degree based on what I like, or what's logical?". Here's what to consider.
If you've decided to start studying in 2020, or return after a break, good for you. You've overcome moments of "what if?" and "should I?" to arrive at a place where you're embracing your future. And that's no mean feat. However, that's only one part of the process. As many students experience, deciding to study is perhaps the easiest part of the process. Deciding what to study? That's another hurdle entirely.
When it comes to choosing a degree, there are two camps of people. Those who believe you should be following a passion, and those who believe you should be following employability.
So, who's right? Let's take a look.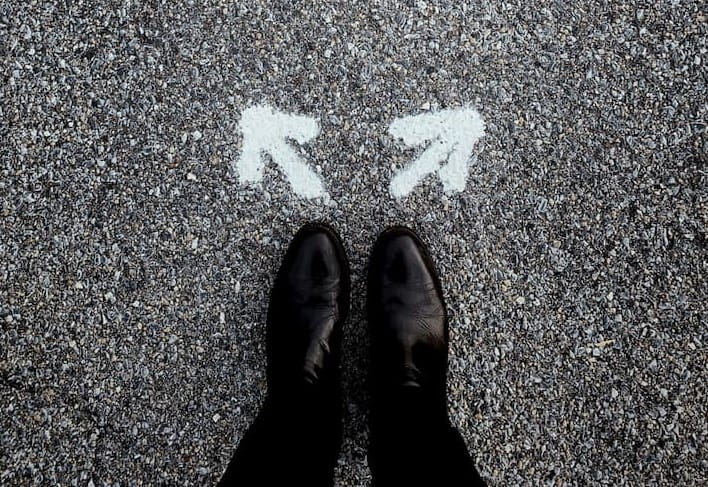 Selecting your degree based on passion
There's a saying that goes . something like this: "Choose a job you love, and you'll never work a day in your life." And what better way to land a job you like, than by studying what you like first? The argument for choosing a degree based on your passions is strong.
First of all, when you select a study area based on what you love, you're likely to enjoy the process of studying in itself. You'll be inspired by the course content, you'll meet like-minded people, and you'll experience a "love of learning" - that feeling when you actually look forward to doing your readings or completing your next assignment (yes, it's possible).
"But what about the job prospects?" You ask.
If you're one of the lucky few, your passion will align with an industry that's experiencing growth. However, that's not possible for everyone.
The good news is that if you truly love a field, no matter the job prospects, you'll likely find a way to weave that passion into your life once you graduate.
Using employability to lead your choice
It's true. Choose to study for an industry that's experiencing growth, and you're likely to have an easier time securing a job in the field once you graduate. But it's important to ensure that you actually enjoy the area of study as well. After all, you don't want to end up in a career that leaves you feeling uninspired.
In 2015, the Sydney Morning Herald released what they believed would be the most fruitful areas of study, based on Federal Department of Employment Projections. Their top picks?
Nursing, Accounting, Teaching, Programming and Law.
So, do their projections stand true for 2020 and beyond? The short answer is that they're not far off.
According to the Government's Job Outlook website, the top industries for job growth in the next five years are expected to be:
Whether you're choosing your studies in 2020 based on your passion, or your predictions, there's no right or wrong avenue. What's most important is that you feel confident in your decision. After all, it's your future.
To express your interest in any of the courses on offer through OUA, fill out the form on this page and an expert student advisor will get in contact. Otherwise, start browsing thousands of courses from leading Australian universities right now.