Matthew's MBA has taken him around the globe, and back to the Gold Coast, where he'll lead a major transport operation for the 2018 Commonwealth Games.
Over the last week, Australia has been tuning into the 2018 Commonwealth Games, to marvel at the physical feats of our fellow human beings. But it's not just the athletes putting in the hard work. Behind the scenes, there are people like Matt Holland, whose mission it is to ensure a seamless and incredible experience.
Matt has a contract to operate police transport for the Commonwealth Games, which has taken him from his current home in London, back to his original home in Queensland. The planning stages require regular 9-5 work, but in the thick of it, Matt's role will keep him engaged 24 hours a day. It can get intense, but that's what Matt loves about it – the thrill of a high stakes environment, and the triumph of executing a plan with precision.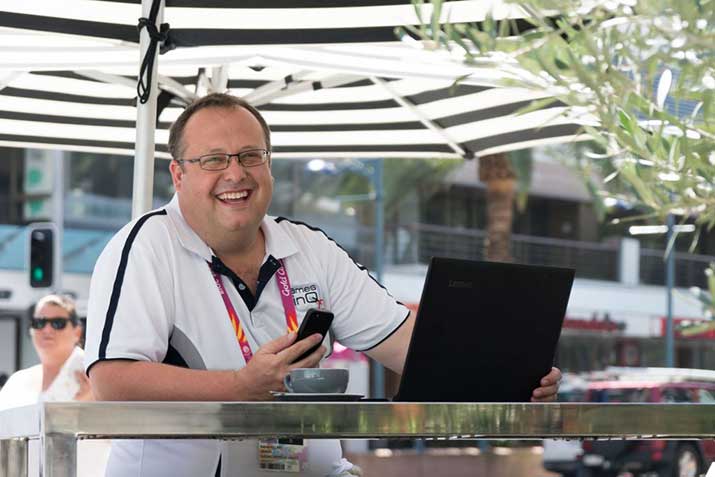 If Matt's career was to continue climbing, he knew it was going to take some further education. He enrolled with OUA to study RMIT's Master of Business Administration (MBA), and graduated 5 years ago. Since then, he's been able to apply his knowledge at work, and look at his industry with a more experienced eye for business.
Get where you want to go with OUA
Through OUA, you can study online, in your own time and space. Everything you need is provided in your university's online Learning Management System (LMS). You'll study the same coursework as an on-campus student, only with more flexibility to tailor your experience. To help you find the right study option, OUA has a team of experts, who'll also help you manage your studies after enrolment. So come join OUA's passionate community of students – online, but never alone.
Browse  thousands of courses from leading Australian universities.
Or complete the form on this page to chat to an advisor about study options.
Explore courses