Biophilic design is an innovative way of bringing nature into the built environment. Here's now you could make it part of your career.
Looking for a refreshing break away from the stresses of life? A camping trip, a weekend hike, or a quick walk can do wonders. But what if you could get the benefits of nature from the spaces and structures around you?
This is the idea behind biophilic design, an innovative way of bringing nature into the built environment. It satisfies our profound affinity for nature and enables us to design natural atmospheres to work and live in.
Connecting with nature
According to the 2018 Biophilic Design Guide, biophilic design is a "method of designing places in a way that satisfies our deep and fundamental need to be connected with nature."
It's a means of envisioning structures and building spaces that nurture a love of nature and its elements.
The design method stems from biophilia, our inherent biological connection with nature. Social psychologist Eric Fromm coined the term biophilia, and the concept was made popular by biologist Edward Wilson.
Elements of biophilic design
There are various aspects of biophilic design that can be incorporated into the built environment. Visual elements such as trees, plants, flowers, and even views of nature through windows can be stimulating or calming. Then, there are non-visual elements that involve other senses: the sound of ocean waves, the smell of essential oils, the touch of wood.
Dynamic lighting conditions and using natural light can convey a sense of time and movement. Meanwhile, natural elements like wood and stone and colours found in nature like brown and green create a distinct sense of place. Air temperature and airflow are also important.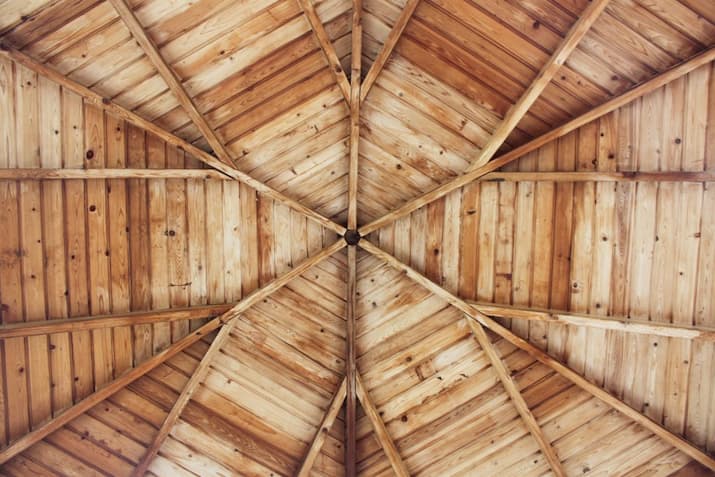 The many benefits of biophilic design
Studies have proven the positive effects of biophilic design on our health and wellbeing. Connecting with nature can reduce stress, lower blood pressure and heart rates, and improve mental health. It enables us to be more alert, attentive, and focused.
Moreover, biophilic design enables better performance in the workplace. For Australians, window views of trees result in greater levels of happiness. Green colours are linked to higher levels of creativity, while the use of wood elements in the office is associated with increased productivity.
A facet of modern architecture
Biophilic design plays an essential role in modern architecture. The United Nations estimates that urban areas will house 60 per cent of the world's population by 2030. Therefore, it's important to integrate biophilic design into urban structures.
While rapid urbanisation has also lead to cities surrounded by concrete buildings and industrial structures, biophilic design can restore our connection with nature and contribute to reduced environmental impact.
Structures inspired by nature
Various structures around the world depict the use of this nature-inspired design method. A famous one is New York City's High Line, a former train line converted into an urban park surrounded by greenery. Another is the Henderson Waves Bridge, the highest pedestrian bridge in Singapore made to resemble the shape of an undulating wave.
In Australia, there's One Central Park in Sydney. Built around a spacious park, the residential buildings are surrounded with vertical gardens. At the University of Wollongong, the Sustainable Buildings Research Centre stays true to its name, with landscaped areas and light-filled spaces. Then there's the planned integration of biophilic design principles into the Melbourne Metro: natural light, open spaces, landscaping, elements of bluestone and sandstone, sweeping arches, and terraced seating.
A natural next step
Interested in learning more about how nature and architecture can work together? Through Open Universities Australia (OUA), you can lay the foundations for a career in architecture with a course in architecture. The best part? You can complete it online – without having to sacrifice on your work or family commitments.
Need help choosing the right architecture degree? Fill out the form on this page, and a friendly student advisor will get in contact. You can also reach them on Messenger, Facebook Messenger, WhatsApp or SMS. They're here to help.
Related courses
Bachelor of Applied Science (Architectural Science) – Curtin University
Master of Architecture – Curtin University
Bachelor of Construction Management (Honours) – University of South Australia
Browse  thousands of courses from leading Australian universities.
Or complete the form on this page to chat to an advisor about study options.
Explore courses