Curtin's Project Management degree is designed to give you the clarity, versatility and emotional intelligence that every strong leader needs.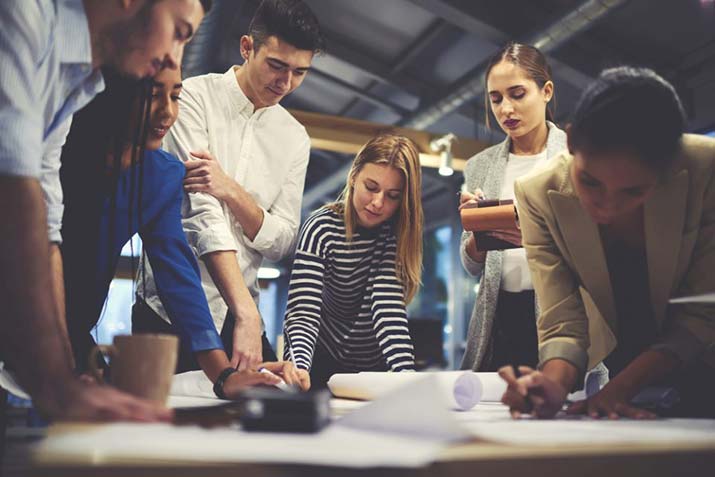 For all you go-getters, Open Universities Australia has an exciting new offering – Curtin University's Master of Science (Project Management)
Since early childhood, you will have worked on hundreds of projects – some solo, and some as part of a group. The difference between projects in school and projects in the workforce is the level of complexity, and the need to draw together people with specific knowledge from different backgrounds. A diverse team needs the expertise of a project manager, who can drive them towards the project's end goal.
A project manager is a strong leader, who can not only communicate well and motivate a team, but who can also think strategically and organise down to the smallest detail. Project managers need skills in a number of areas – all of which are explored in Curtin's Masters course, designed to prepare you to manage your first big project in whichever industry you choose.
What will I be learning?
In this course, you will examine project management and its processes, including history, definitions, attributes, body of knowledge, objectives and success. You'll explore the characteristics and activities of the project life cycle, along with the functions of planning, organisation and control. You'll consider cost and value management processes within a project environment, including methods and techniques of estimating, budgeting and controlling. Time management is also a focus of this course, covering time programming and scheduling, line of balance, time estimating, constraints, resources, control monitoring, analysis and reporting.
Is project management for me?
Project managers need a broad set of skills, most of which can be developed through study and on-the-job experience. While there's no such thing as a natural-born project manager, a person well suited to the role enjoys a challenge, and doesn't feel thrown off or threatened by change. They'll have a high work ethic and will be motivated to reach the goals they've set out for their project. Project managers have a lot of people to communicate with, including team members, sponsors, and resource providers. A good project manager will have developed the people skills to bring together, support, and get the most out of their team.
If you have a change of heart, there's no need to walk away empty-handed. This degree is a nested degree – which means that you can exit the course with a Graduate Certificate (completion of 4 units) or a Graduate Diploma (completion of 8 units).
Why Curtin?
According to the Australian Government, the demand for project managers is expected to grow in many industries, including construction, engineering, education, health, commerce, IT, and research and development. Curtin takes an all-encompassing approach to project management, so students will be in a position to choose an industry they're passionate about, and to move across to other industries over the course of their work life.
Studying Curtin's Master of Science (Project Management) though Open Universities Australia is the perfect way to balance study with your existing work commitments. Although you'll be studying off-campus, you'll still receive the same opportunities available to on-campus students, plus additional support from the OUA team with administrative tasks.
Browse  thousands of courses from leading Australian universities.
Or complete the form on this page to chat to an advisor about study options.
Explore courses