As a young adult, Lee felt shut out of uni because of her marks. Decades later, she decided that 'no' wasn't good enough, and is now earning her first degree.
As a year 12 student, Lee was disappointed to learn that her final score didn't hit the mark – her opportunity to study accounting slipped through her fingers. Decades later, she made her return to study through OUA. Despite doubting her capability at the beginning, Lee has successfully completed Swinburne University's Bachelor of Business. "I even jagged a distinction for my first unit" says Lee with a smile.
Lee had already begun a career as a Credit Consultant for NAB, but she yearned for that qualification that would step up her expertise. While traditional uni may have shut her out for lack of prior experience, OUA gave Lee a chance to qualify herself through single subjects. "It was only the fact that I could come through as a mature aged student, and just do one or two units to qualify, that I was able to do this degree" admits Lee, "Otherwise I wouldn't have done it".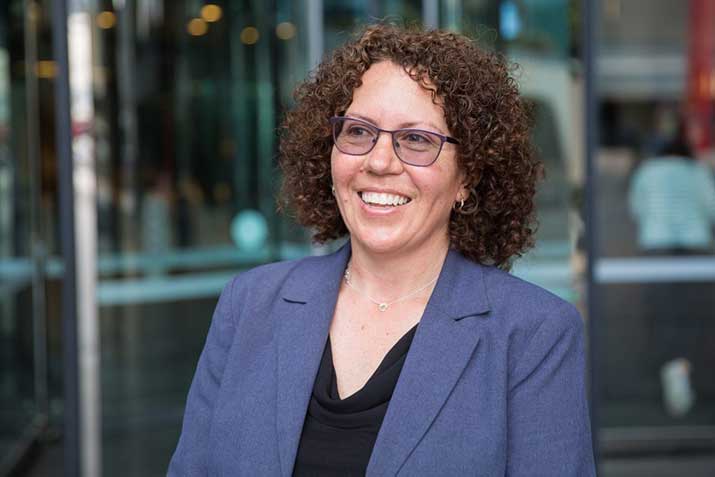 While business was a fitting choice of study area for Lee, she decided to mix it up with a minor in psychology, just for enjoyment's sake. Her ability to tailor her studies meant that she could choose electives from different study areas – even different unis. Lee enjoyed the psychology aspect so much that she can see herself studying financial counselling, which fuses together both interest areas.
"I'm not sure what to do on the train anymore" says Lee, referring to her long commute into work from country Victoria, where she fit in daily study. Deciding to break into uni, in Lee's eyes, was one of her best life choices. "I've got so much from it – I find that I can do it, and I can make it work".
Don't let your past hold you back
When you study through OUA, you can:
Find the right degree for you – We can guide you in your selection from over hundreds of degrees, from leading Australian unis.
Start studying, regardless of history – We offer single undergraduate subjects from full degrees without any entry requirements.
Gain credit towards your degree – Apply for credit for past study, or your work experience, and finish faster.
Graduate with a degree from a leading uni – Study through us, but graduate with exactly the same university degree as on-campus students.
Feel supported from start to finish – Our Student Advisors can guide you in the right direction and help with your enrolment.
Browse  thousands of courses from leading Australian universities.
Or complete the form on this page to chat to an advisor about study options.
Explore courses