Discover how an engineering degree for the University of South Australia can lead to careers in any area of engineering.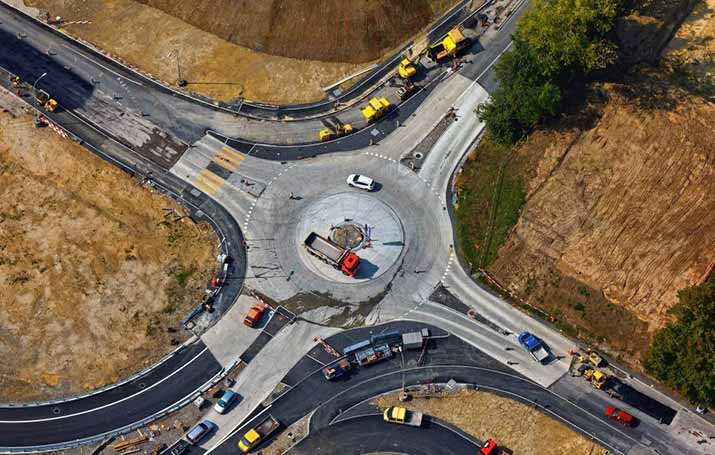 In studying an Associate Degree in Engineering from the University of South Australia, you'll be able to channel your energy into improving people's everyday lives, as well as specialise in an area you're truly passionate about.
"Engineering is a profession that looks at the problems people in a community face, and finds the solutions to help them," says Mohammad Uddin, program director and lecturer.
Mohammad is a mechanical engineer, whose research is dedicated to saving lives through innovative medical devices. He says, "Engineers solve new or existing problems by applying their wisdom, knowledge and skills – looking to the local community first, to see where that need is."
What you'll learn
This degree will give you an introduction, not only to engineering concepts, but to university level study in general. You'll begin with the groundwork – mathematics, physics and chemistry, plus engineering drawing and sustainability practices. From there, you'll move into learning areas such as design, mechanics, materials and geology.
After you've competed the core units, you'll choose a major to specialise in – Mechanical Engineering or Civil Engineering. Mechanical Engineering is concerned with mechanics, manufacturing, modelling and project planning. Civil Engineering is based around built environment, like buildings, roads, bridges and dams, and how they interact with nature.
This degree will prepare you for a career in any area of engineering – mechanical, electrical or civil. For example, engineers can find opportunities within the defence industry, or in the health and medicine industry, as it continues to advance with new technology. As a graduate, you'll have completed a wide variety of units, giving you a well-rounded base of knowledge that you can take almost anywhere.
Practical learning that gets you industry-ready
Even though you'll be studying online, UniSA works hard to replicate the experience you'd get out in the field. What's more, students also get the opportunity to visit campus to get hands-on experience with engineering equipment. They can take field study tours to places such as Hallett Cove beach for soil investigation, and Kangaroo Creek Dam, which is currently under re-construction to ensure it can cope with flooding. These opportunities provide vital industry learning that you can apply directly to your career.
Study online through OUA
Studying through OUA puts you within reach of your dream degree – offering access to over hundreds of courses from leading Australian universities. These degrees and subjects are the same as an on-campus student would study, under the guidance of the university's tutors. The key difference is, you get to study when, where, and how you choose.
Browse  thousands of courses from leading Australian universities.
Or complete the form on this page to chat to an advisor about study options.
Explore courses