"Sometimes people come to the law thinking it's a set of stiff rules, but it's not a set of stiff rules, it's just a framework for people to work together."
If you've ever had dreams of becoming a lawyer – you're not alone. Associate Professor Penelope Weller explains that many of her students have enrolled after years in the workforce, finally having decided to embark on a career in law. Whether you're after a career change, an upgrade of skills in your current role, or just ready for further study, the Juris Doctor is the perfect introduction to law, which will qualify you to practice law in Australia.
Penelope Weller, also known as Penny, is the Juris Doctor program director at RMIT. She has a passion for her work, and many great things to say about what the program can do for students. "The RMIT law course is quite unique," she says. "We are closely industry engaged, so in nearly every course, you will hear from, or be taught by people who are already lawyers admitted to practice, or are practising law in some capacity." The benefit of engaging with people who are working in the industry, according to Penny, is that "you can always get up-to-date little anecdotes, as in, this is what really happens out there" she says. "It makes the law come alive".
What you'll learn
The Juris Doctor program is a postgraduate course that teaches fundamental legal principles, designed for non-law graduates, which means that students must have an undergraduate degree in an area other than law. It's accredited by the Council of Legal Education (CLE) as meeting the educational requirements for admission into Australian law practice. Core units include criminal law, negotiation and dispute resolution, contract law, international law, civil procedure, and property law.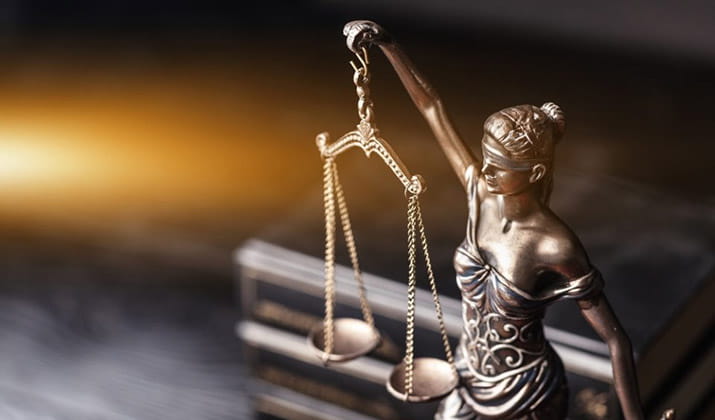 Where the Juris Doctor takes its graduates
"Our course is producing some really high quality students, which have been recognised by the profession as people to be sought after as employees," says Penny. "That's because our students are recognised as hard-working, organised, and with a practical set of skills, ready to run".
Statistics tell us that out of all the graduates, the law graduates are the most easily employed" Penny says. One of the reasons is that there are many roles outside of law practice, for which candidates with a law degree have an advantage. "Many of our students don't necessarily go directly into working in law – some of them from the outset, have intended to either get a step up in the job that they're already in, or do something quite different, for example, to do policy work with an NGO".
Studying online with OUA
Studying the Juris Doctor online is flexible, insists Penny, "I don't mind how fast or slow people take the course – you can take one subject, one semester and take four the next semester". The online teaching staff at RMIT work hard to simulate that classroom feel, with all your material provided through Blackboard, including lecture notes, audio lectures and PowerPoint slides. "The teacher who's in charge of your class in OUA will communicate with you via email, by the announcements, or on blackboard," says Penny, "So we have as much personal interaction with the students online as we can".
Although Penny surrounds herself with beautiful old law books, she firmly believes a successful lawyer is interested and excited by people. "Our best people – our star lawyers – are people who understand that law is about human beings interacting with each other".
Browse  thousands of courses from leading Australian universities.
Or complete the form on this page to chat to an advisor about study options.
Explore courses