Don't let your cover letter become an afterthought – it's a prime opportunity to catch the eye of your next potential employer.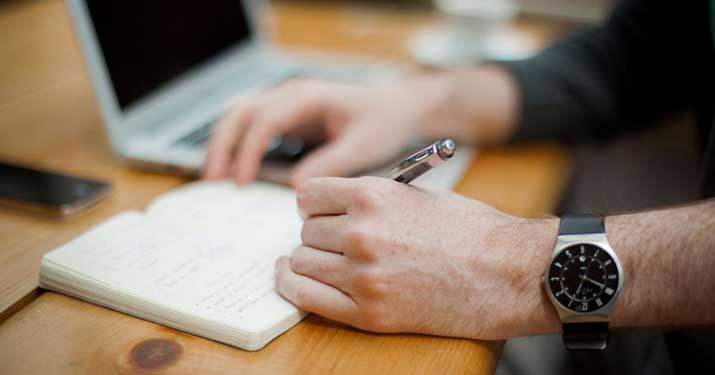 Have you ever seen one of those cooking show contests where multiple competitors whip up a dish at the same time but the judges only choose a few to taste?
The reward for the winners is usually some kind of bonus round, but you're left wondering about the dishes left untouched and unloved. What happens to them? Do the crew eat them between shooting breaks? Are the unsuccessful contestants asked to consume their own failure seasoned by their tears of bitter regret and wasted effort? The whole exercise seems to be making a point about presentation. You hook the judges with the beauty of your dish and then reel them in with the substance.
It's kind of a good metaphor for job applications – in particular, cover letters.
Your cover letter is like your presentation; your CV is the flavour and texture. But as with the 'challenge' mentioned above, only a select few CVs will ever be read. Many applications will fall short because the cover letter doesn't pique a potential employer's curiosity. Now, we could go and give you tips about exactly how you should construct a cover letter, line by line, word by word. We could, but we'd be doing you a great disservice. That's because the best cover letters aren't written to a strict formula. They are, to use a cooking show cliché, "you on a plate", except that in this case it's you in a piece of electronic mail.
Yes, there are certain guidelines you should stay within and a couple of pointers it's worth keeping in mind, but the best advice we can give is whatever advice you accept, make sure you put it through the "you" filter before you put it into practice.
Do your research
Read the job description a couple of times. At least. You'll likely notice repeated keywords or themes. These are a good starting point for your cover letter, but by no means something to repeat ad nauseum.
Most businesses of a decent size have a media section on their website where you'll find current press releases with the latest news. Social media is also an excellent place to do some digging and get the background you need to show you know what you're talking about.
Start startlingly
Make the first paragraph count. If it's not startling, make it grin-worthy. If it's not amusing, make it poignant. If it's not affecting, make it thought-provoking. As long as your first sentence is highly unlikely to be the same or similar to every other first line the hiring manager is about to read, it's a good one. If it nicely encapsulates your personality, even better.
(Remember, your name and the role you're applying for are important, but will already be available to the recruiter in the subject line and the email inbox respectively. They're not your first priority in the letter itself.)
Don't be generic
This completely defeats the purpose of writing a cover letter in the first place. The hiring manager is looking for a real person, with a personality that fits their company. They're not in the business of hiring robots… just yet anyway.
To help tailor your cover letter to the job application, ask yourself at least a couple of questions:
"What parts of the job description relate to me directly and which of my personal skills can I point to as being relevant?"
"And what is it about this company that makes me want to work for them?"
Then answer them in your own style and in the context of the rest of the letter.
Don't approach the cover letter thinking "What do they really want to hear?" – a savvy recruiter will quickly pick up on disingenuous language.
Proofread, leave it a day, then proofread again
Most jobs will involve a certain amount of writing, so grammar and spelling errors are the equivalent of a big curly hair in the middle of your rare beef salad with shaved truffle and a grass emulsion – i.e. you're not getting through to the bonus round.
Browse  thousands of courses from leading Australian universities.
Or complete the form on this page to chat to an advisor about study options.
Explore courses