Thea loves helping students take that first step in their study journey. She's studied through OUA and knows first hand what it's like.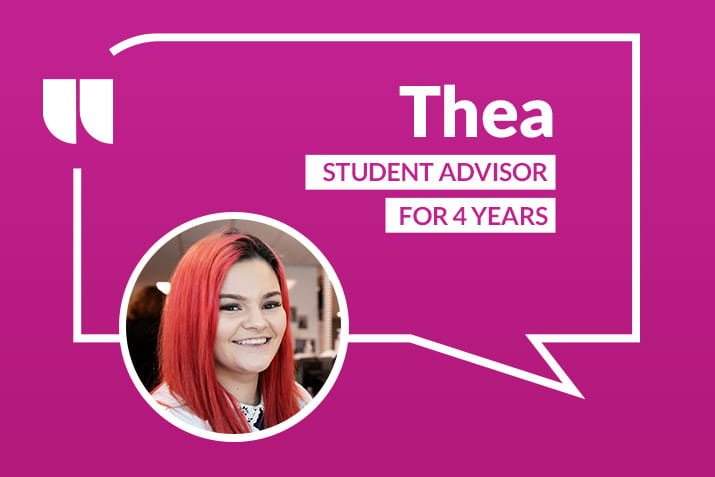 Open Universities Australia (OUA) offers access to
thousands of courses
from leading Australian universities, all available to study online.
While there's no shortage of subjects and degrees on offer, making a decision about the future can feel overwhelming at the best of times.
The good news is, chatting to OUA's friendly and
knowledgable student advisors,
like Thea, can help you navigate the education landscape, make sense of what you want to achieve, and ultimately select the right course for you. We ask Thea what she loves about her job and how she helps students find the right course on a daily basis.
What's the best part of being a student advisor?
I love helping people achieve their study goals and encouraging them to take the first step in their study journey.
What's the most common question you get asked, and what's your response?
The most common question I'm asked is: "How many subjects is considered full-time study, and can I change this around?"
My answer: It all really depends on what you're studying. Generally speaking, two subjects is considered full-time, but studying through OUA is incredibly flexible in terms of how many subjects you can take on.
Would you recommend studying online through OUA?
100%! I've been an OUA student myself and it's honestly such an easy process with so much support. It also gives you access to way more courses than you'd ever think possible!
What have you noticed as the biggest change in education?
It's hard to think of 'one big change', as education has evolved so much over time! Since being at OUA though, I've noticed a big switch from traditional on-campus education to online.
Another change is also the immense number of people now enrolling into single subjects rather than a full degree program.