Ricky is one of our student advisors here at Open Universities Australia. While the kinds of students he helps are varied, there's one he's particularly proud of. He tells us more.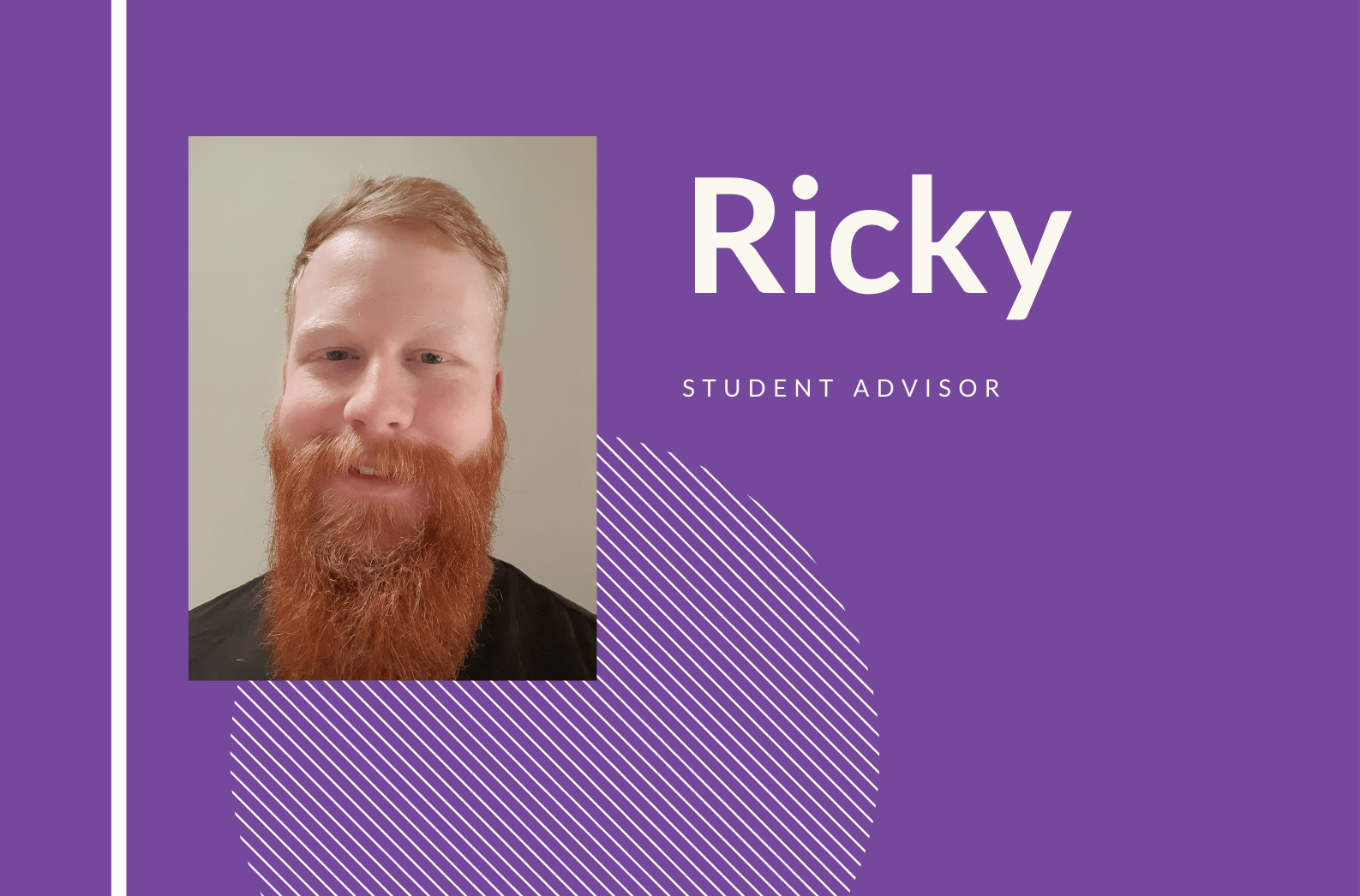 What do you love most about helping the people who contact you?
Seeing the difference from the beginning of the call to the end of the call. You can really see a massive increase in confidence and you can really tell that by the end of the call that the student is ready to study and ready to meet their goals!
What's some advice you'd give to someone thinking about taking the leap into study?
Just do it! It's the one step that you need to change your life. If you're nervous, this will get you there!
What is the most exciting course you have recommended to a student and why?
The Diploma of Family History with the University of Tasmania. The first time I came across it I was really impressed by what it can offer. It helps students learn about their family history but also learn to document and publish it, which I thought was extremely interesting.
At Open Universities Australia, we're here to guide you there. How do you guide students in your day-to-day role?
By motivating them to meet their goals! Many students don't know what they want to do, but know that they just want to do "something". So helping them explore their options and really find what's out there and what's right for them is the biggest way that I can help students.
Do you have a success story of a student you have guided?
One of my favourite stories of student success is a student who likes to write novels and creative stories in their own time, but they've never had any formal training. So with a little bit of help, we got them into a creative writing degree, and now they're working towards their first published novel!
What's the biggest misconception about study that you regularly debunk for students?
That study isn't balanceable with full-time work and other commitments – it absolutely is! As a part-time student you're only looking at about 10-12 hours of study per week and when you study through Open Universities Australia, it's completely self-paced so it's manageable. Anyone can be on the track to reach their goals.
What is your superpower in student advisory? How does it help you guide students?
Having a lot of experience with complex study plans. As a new student that can be one of the most daunting things about jumping into study, but we can help you find your next subject, pick your major, pick your minor, and really tailor your degree to you.
How has Open Universities Australia helped you reach your own goals?
Speaking to students helps me reach my own goals by keeping my motivations running high. When I get to speak with a student who is really passionate about their goals and their aspirations, it really reminds me of what I want in life too.
Have you ever seen a student's confidence in themselves change from when they first call, to when they enrol?
I love seeing this – it's one of the most rewarding things about the job!
Are you considering taking the leap into study? Why not call one of our friendly student advisors? You may just get Ricky on the other end of the line. Every call or Live Chat is friendly and no-pressure. They will help you explore your options so that you can feel confident about your future.
Browse  thousands of courses from leading Australian universities.
Or complete the form on this page to chat to an advisor about study options.
Explore courses