When it comes to leadership, there's more to be learned than just good communication, negotiation and delegation skills.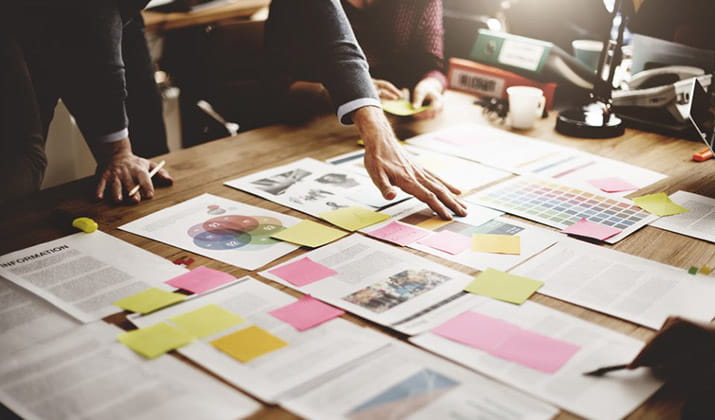 RMIT's teaching goes beyond just the traditional skillsets – nurturing the next generation of influential, and truly forward-thinking leaders in the corporate world.
This course attracts students from a variety of different work and academic backgrounds, because it teaches principles that can be applied across virtually any industry. RMIT maintains a strong emphasis on preparing students to make strategic and design-led decisions – keeping humans at the centre of their thinking. Great focus is also placed on ethics, sustainability and social responsibility, which are important qualities in any leader, no matter the industry.
RMIT's Executive MBA
RMIT's Executive MBA caters specifically to working professionals looking to take on a higher position of leadership. MBA director, David Goodwin, can vouch for the program, having studied an RMIT MBA himself in the nineties. After his studies, he went on to become a Barrister, the head of Corporate Affairs for Bluescope Steel, and Vice President of Corporate Affairs for Neptune Orient Lines. "If you aspire to a major leadership positions in your company or industry, an MBA doesn't just equip you for the job you're doing now, or even your next job. It equips you for major leadership roles you will take on a decade from now," David says.
What you'll learn
Students studying the Executive MBA develop core skills in marketing, accounting, finance, operations management, IT management, and consulting – with an all-important global perspective. "We give you methodology for looking at complex problems" David explains. "You then work through a series of discovery stages, where you are taught to question assumptions and ask better questions, and then develop prototypes for solutions to be tested."
Testing business solutions in real-world settings is what truly sets apart RMIT's teaching. With a long tradition of real-world application, students will work with real clients to solve business problems, which takes students beyond theory and into practice, before they've even stepped foot in the workplace.
Focus on Design Thinking
Design thinking is a core component of the program, which aims to produce future company executives who think more like designers – using logic, imagination, intuition and systematic reasoning to lead their thinking. This design-led approach to management is adopted by major companies like Apple, Coca Cola and Nike.
RMIT's Executive MBA is one of only four EPAS accredited courses in Australia. This accreditation is prestigious – issued by the European Foundation for Management Development (EFMD), who evaluate courses against high international standards. The key criteria for accreditation includes how internationally focused a course is, whether it has strong corporate connections, and how much focus is on corporate responsibility. CEO magazine also ranked RMIT's MBA programs amongst the world's best – coming in at number 14 in the 2017 Global Online MBA rankings.
Studying through OUA
RMIT recruits teaching staff exclusively for online education, which means that online students will be tutored by dedicated subject matter experts who strive for online teaching excellence. Designed with flexibility in mind, you can work your way through the degree at a rate that suits you, whether full time or part-time. There's no need to feel alone throughout your study experience – you'll benefit from the expert guidance and feedback of your university's online teaching staff, and the passionate community of online students.
Browse  thousands of courses from leading Australian universities.
Or complete the form on this page to chat to an advisor about study options.
Explore courses