Andrew's hobby coffee blog was receiving thousands of views a day, and suddenly, a new career path was calling his name.
Working in Abu Dhabi as a sports massage therapist, Andrew began his writing career quite unexpectedly. He was frustrated by the city's lack of quality coffee, so he began searching for the perfect brew—blogging about his search as he went on. To Andrew's surprise, his blog received thousands of views a day, and suddenly, a new career path was calling his name. Despite leaving school at age 15, Andrew leapt into university level-study, and it has certainly paid off.
Since graduating from Curtin University's Bachelor of Arts (Professional Writing and Publishing) almost three years ago, Andrew has published an award-winning novel 'Erasure', and its prequel 'Broken'—two contemporary techno thrillers. He now works day-to-day as a freelance writer, ghost writer and blogger, which provides a highly varied work life. In a day, he could go from editing a writer's novel, to writing newspaper articles, to writing speeches.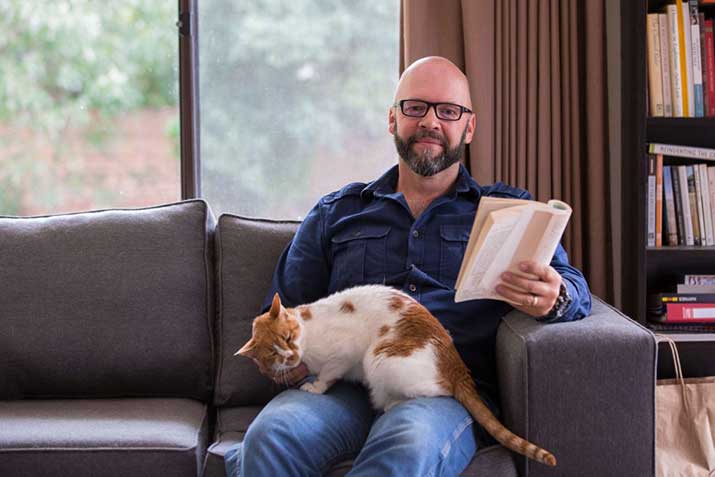 Flexible study worked wonders for Andrew, in particular, the ability to choose subjects that fit his learning goals. "It made it easy for me to choose additional subjects and courses that made for a very interesting, almost bespoke degree". He continues to work flexibly from home, where he can work to his own schedule, and spend time with his wife and beloved horses.
"I feel a great sense of achievement and comfort knowing that I have a degree" says Andrew, "I'm proud of it. I'm really proud of what I achieved."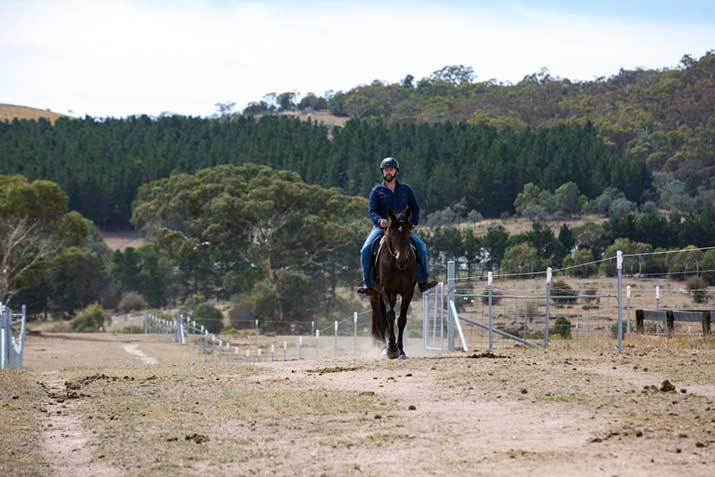 Yearning for a different career? Study online and make it a reality
Through OUA, you can study online, in your own time and space. Everything you need is provided in your university's online learning management system (LMS). You'll study the same coursework as an on-campus student, only with more flexibility to tailor your experience. To help you find the right study option, OUA has a team of student advisors who'll help you manage your studies. So join OUA's passionate community of students—online, but never alone.
Browse  thousands of courses from leading Australian universities.
Or complete the form on this page to chat to an advisor about study options.
Explore courses