Young mother Carlie is busy earning an RMIT science degree, hoping to someday travel to Antarctica to examine the continent's ecology and biodiversity.
At just 28 years of age, with 3 bright-eyed and energetic children, Carlie is busy completing RMIT's Bachelor of Science (Applied Sciences) through OUA.
Carlie's journey to a degree is jam-packed, and can certainly be hectic at times. She makes a living as an assistant manager at Tableland Hardware, and with hungry little mouths to feed, Carlie couldn't imagine having the time to study on campus. The ability to study at a world-class uni, from the convenience of her home, is what Carlie loves about OUA.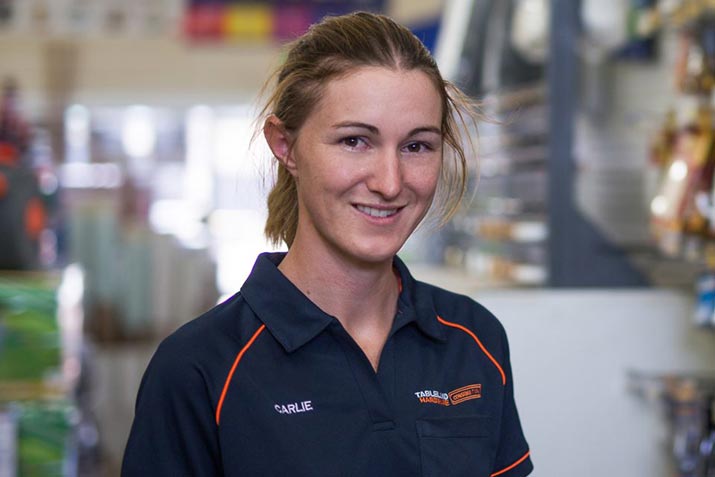 Before the birth of her first daughter, Carlie had begun a degree on campus, and was used to the face-to-face learning experience. The thought of online study was intimidating at first, but Carlie was quickly surprised by her ability to learn without the physical presence of a teacher. "Now I actually enjoy it a lot," says Carlie, "I can still do everything else I want to do in a day, and still fit in the study that I need to". With only 2 subjects left to go, it won't be long before Carlie launches her exciting new career in science.
Forget the naysayers – you can have it all
When you study though OUA, there's no need to lose touch with the people you love, or the things you're passionate about. With us, you can:
Find the right degree for you – We can guide you in your selection from hundreds of degrees from leading Australian unis.
No barriers to study – We offer single undergraduate subjects from full degrees without any entry requirements.
Gain credit towards your degree – Apply for credit for past study, or your work experience, and finish faster.
Graduate with a degree from a leading uni – Study through us, but graduate with exactly the same university degree as on-campus students.
Support from start to finish – Our Student Advisors can guide you in the right direction and help with your enrolment.
Browse  thousands of courses from leading Australian universities.
Or complete the form on this page to chat to an advisor about study options.
Explore courses