Urban planning affects our lives in a profound way. If you're determined to improve society's everyday experience, read on.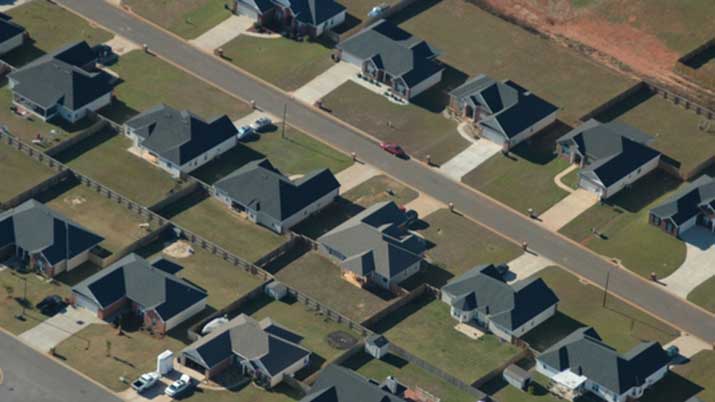 "Urban planners must make decisions about what type of built environment is appropriate for different places", explains Dr. Diana MacCallum, head of the Department of Planning and Geography at Curtin University.
"Urban planners are forward looking; they examine where infrastructure must go. They ask how we cater for the trends expected in the future, factoring in population growth and where people live, work and travel."
More than that, urban planners are change makers. As an urban planner, part of your job is to consider the built environment around you and constantly look for ways to make improvements.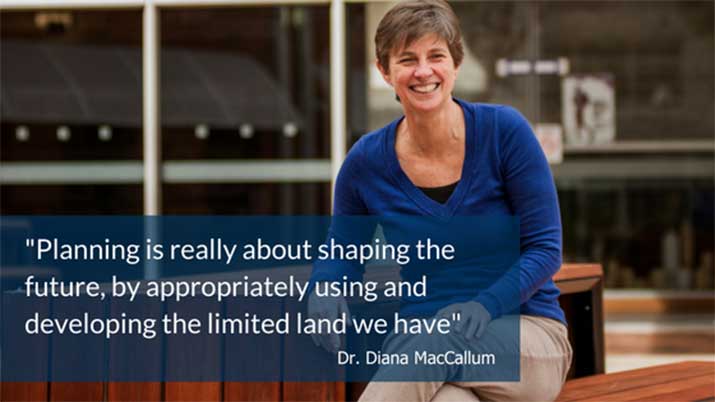 Dr. Shane Greive is a senior lecturer who has worked in the Department of Planning and Geography for the last 15 years. He describes the typical urban planning student as somebody who isn't satisfied with the status quo.
"I'd say our students are attracted to the idea of intervening, to make the world a better place," he says.
Diana agrees.
"I think the essence, really, of what planners do is to look across different issues – environmental, social, economic or political issues – and use the political system or policy framework to achieve something, particularly in the way we use land," she adds.
To succeed in this industry, you will need vision, the ability to think strategically and a determination to see your ideas through to becoming reality. It's not a career for pushovers.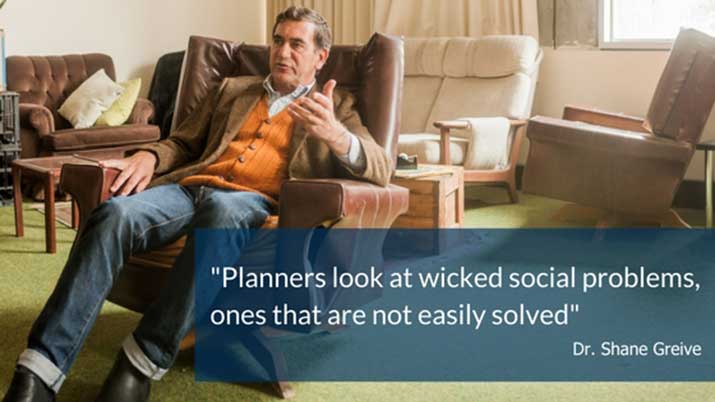 "For any development, you'll examine all the issues related to that problem, which are often competing. You'll need to negotiate between tensions and trade-offs. For example, a project may need to generate jobs but has environmental impacts to be considered, or a development must house a lot of people but has limited land space', he advises.
Shane's advice is to work on your communication skills. As an urban planner, a big part of your job is influencing and persuading people who need to be part of the change you're trying to effect.
"You'll need to be convincing in what you're writing, in what you have to say, and you need some good, fresh ideas to address complex intractable problems," he advises.
"The idea of progressive change is not going to come at the end of a nice suggestion. You need resilience to be able to keep your project moving along. That's why we have units like governance and planning law; they're important enablers for planners, and help them to push the ball along."
About the Master of Urban and Regional Planning by Curtin University
The Master of Urban and Regional Planning will help you to develop critical practical skills whilst providing an understanding of the important elements of effective urban planning. To empower you to achieve change, you will start with foundation units such as planning law, planning theory and research skills that provide the basic core knowledge and skills. Then you'll be given the opportunity to specialise in areas such as housing, policy, transport systems, economic development, sustainability and physical geography.
"These skills are widely valued by government, non-government and private sectors – making our graduates very employable," Diana says.
Study online through Open Universities Australia
Through Open Universities Australia (OUA), you can study the Master or Urban and Regional Planning online, at your own place. We'll help you choose your degree, and structure your studies to fit your lifestyle.
Tamara Palme is the online coordinator for Urban and Regional Planning at Curtin's School of Built Environment. For the past three years she's been part of the team making sure that online students get the best possible course content and online study experience.
"We have a really amazing group of tutors that work for us," she says. "Everyone is really passionate about what they do and they really want to impart their knowledge and experience."
So what are you waiting for? Applications are now open.
Find out more about the Master of Urban and Regional Planning on our website.
Browse  thousands of courses from leading Australian universities.
Or complete the form on this page to chat to an advisor about study options.
Explore courses