Be the brilliant mind behind the next iconic landmark, inspiring interior, or warm family home.
Architecture touches all of our lives. It's present in the places we call home, the buildings we work in, and even their interiors. We're constantly interacting with the results of architects' dreams.
With a degree in Applied Science with Curtin University through Open Universities Australia (OUA), you can make your start in architecture – building skills to create emotive spaces.
So, which degree can make it happen? It all depends on your goals.
Architectural Science
Choose the Bachelor of Applied Science (Architectural Science), and you can start laying the foundations for a career as an architect.
This degree encourages you to explore how architecture relates to culture and daily life, helping you form a appreciation for structures before moving onto the more technical aspects.
Not only will you learn the technical skills of drawing and design, but you'll also learn about habitation, and what it takes to design for larger buildings and cities. As every architect needs to know how to hold his or her own, you'll also learn much-needed skills in collaboration and leadership – which can be used across many career paths.
"You develop a range of skills that will prepare you to not only design, but to think outside the box," says Steven Feast, Curtin University's Online Coordinator of Architecture.
To become registered as an architect, you will need to study a Masters degree in the field as a Bachelors degree. You also need to register for Associate Membership of the Royal Australian Institute of Architects. But this degree is a solid place to start.
Interior Architecture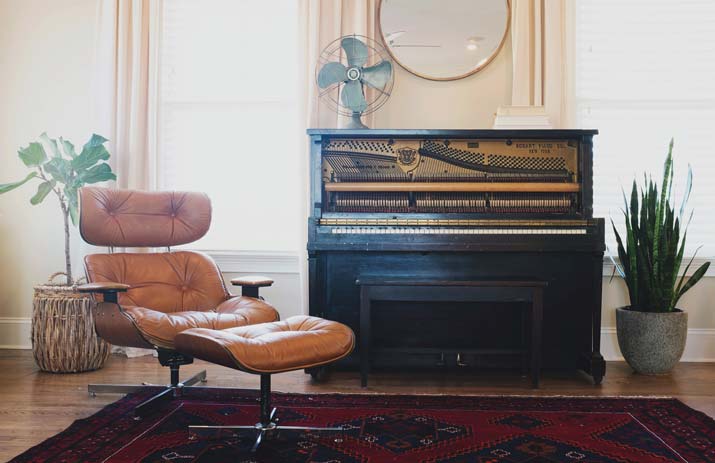 More concerned with the interior of buildings? Study the Bachelor of Applied Science (Interior Architecture) and you'll immerse yourself in colours, textures and layouts – considering how they shape a person's experience of a space, including their mood and even their health. Pretty amazing, huh?
Throughout this degree, you'll be given a safe space to bring your own creative idea to life – developing a functional space that satisfies the people who use it. You'll also learn elements of construction, and perhaps most importantly, how to stick to budget.
"Interior architecture offers the perfect blend of creative and pragmatic skills training," explains Amy McDonald, First Year Coordinator and Online Tutor at Curtin University.
Like many Curtin University academics, Amy has strong links to industry. In fact, Amy runs her own practice. Ever dreamed of learning from an expert? Here's your chance.
But it's not only Curtin University's lecturers and tutors making a splash. Much of the university's alumni have worked across the globe, including in San Paulo, Vancouver, New York and Amsterdam. That could be you one day.
Why Curtin University through OUA?
Curtin University is ranked in the top 25 universities in the world for the field of Architecture, according to the University Ranking by Academic Performance (URAP) 2018-2019.
Choose to study with Curtin University through OUA, and you can craft the blueprint for your future via online study. You'll have the flexibility to study when and where it suits you – meaning you don't have to sacrifice your job, family or social life. The best part? You'll graduate with the same qualification as students who studied on campus.
Browse  thousands of courses from leading Australian universities.
Or complete the form on this page to chat to an advisor about study options.
Explore courses