Sunday has the potential to be a big day for women. In more ways than one.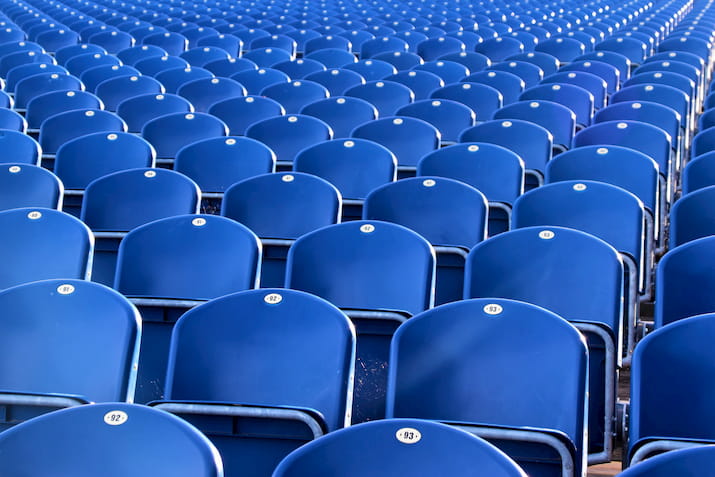 To say women's sport is having a moment would be an understatement of epic proportions. It's been growing in popularity – and mainstream media acceptance – for decades, but now women's sport is booming across the globe. And in Melbourne on Sunday, it might set more than one new sporting record.
Sunday is International Women's Day. It's also the day of the final of the Women's T20 Cricket World Cup, which will be held at the MCG.
The Australian women's team, boasting legends such as captain Meg Lanning, all‐rounder Ellyse Perry and star wicketkeeper Alyssa Healy, is widely regarded as one of the best women's cricket sides in the world. There's a fair chance they'll reach the final.
Why this matters
Because on Sunday, Melbourne has an opportunity to host the largest crowd to attend a match in the history of women's sport.

The MCG holds a touch over 100,000 people. And 50,000 tickets to the final have already been sold.
The number we'd need to beat to break the record is 90,185 – that's how many people turned up to watch the women's soccer World Cup final at the Rose Bowl in California in 1999. (It was the United States versus China, proving how important a home team participating is to boosting crowd numbers.)
Is it possible? Well, we're not saying it'll be easy – the largest crowd for any cricket match was 93,013 in 2015 at the MCG – but most worthwhile goals tend to be challenging.
Actually, that sums up how Open Universities Australia (OUA) became involved in elite sport in the first place. We wanted to take on the challenge of making quality education accessible to all – no matter their work or family commitments.
The challenge for pro athletes
Professional athletes often find it difficult to balance intensive training regimes with on‐campus study. That's why OUA works to help them achieve their goals – offering flexible study options, such as the ability to study single subjects across multiple study periods, that can be completed wherever they're competing.
We've helped many elite athletes do just that, including Australia's first Winter Olympics medallist Zali Steggall, now a federal Member of Parliament, and Olympic gold medallist Melissa Wu.
Today, we're a member of the Elite Athlete Friendly University (EAFU) network. Top athletes, including those recognised by the Australian Cricketers' Association, can access support available under the EAFU network and special offers provided by OUA.
But we're not the only ones backing the future of women's sport. OUA's corporate partner, Commonwealth Bank, are just as excited about supporting women in the game.
CommBank's chief marketing officer, Monique Macleod, recently said, "We've been working with Cricket Australia to grow the women's game for more than 20 years and it's incredibly exciting to see how far the sport has come. Hosting the ICC Women's T20 World Cup in 2020 as world champions is a huge moment for the team.
It's a huge moment, indeed. And 91,000 people on Sunday is a huge ask.
But we think it's absolutely possible.
Browse  thousands of courses from leading Australian universities.
Or complete the form on this page to chat to an advisor about study options.
Explore courses