No longer do we think of writers solely as novelists, who sit in shadowy rooms, punching emotive words into typewriters.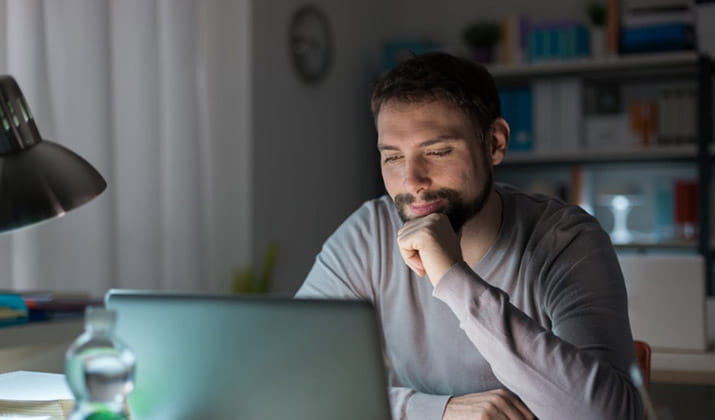 Writers can, of course, be found in well-lit rooms ­– writing copy for websites, editing articles for magazines, creating press releases for brands, or crafting captions for Facebook.
Whatever kind of writer you aspire to be, a Master's degree in writing will ensure you've got professional-level skills, and that you, as a writer, have versatility to take on any medium.
What you'll take away
In completing a Master of Arts (Writing) from Swinburne University, you'll gain the skills to work across diverse forms of media, both traditional and electronic. You'll also learn to write in multiple styles and genres of writing, whether it be creative, professional, or even technical. The coursework will amp up your creativity, keep you on top of the latest writing trends, and strengthen your ability to analyse and reflect on written works – including your own.
The course comprises of 12 units that cover a wide variety of writing topics and genres, including writing history, research for writers, writing critique, online writing, journalism, and script writing and adaptation. By the end of the course, you will have developed a portfolio of writing, including a major piece for publication, which will provide a fantastic head-start in landing your first writing role.
As a writing graduate, the world is your oyster. Possible career areas include:
Writing (incl. novels, non-fiction, screenwriting, playwriting, web content)
Copywriting
Journalism (incl. newspapers, magazines, web)
Editing
Marketing
Social Media
Arts Administration
Teaching
Hesitant to study online?
While the online study experience strays from tradition, Swinburne takes care to ensure that their online students have the same comprehensive experience that an on-campus student receives. With dedicated online tutors, you can feel confident that you're learning from an expert in the field. Students learn in small study groups of 20-30 people, where they can communicate on discussion boards about course content, and reach out for support from their tutors and peers.
Text is everywhere, and there are many people out there are making a career of writing it. If you share their passion for the written word, make your start by looking up courses on the OUA website.
Browse  thousands of courses from leading Australian universities.
Or complete the form on this page to chat to an advisor about study options.
Explore courses