A Bachelor of Business helped Amelia land a job as Business Development Manager at DOGUE - a boutique and spa franchise for dogs. This is how she did it.
Animals have always held a special place in Amelia's heart. It only makes sense that she landed the job of Business Development Manager at DOGUE – a boutique and spa franchise solely for dogs. Amelia spends her work days surrounded by her furry canine friends, grateful to be able to combine her passion for creative business and marketing, with her love for creatures great and small.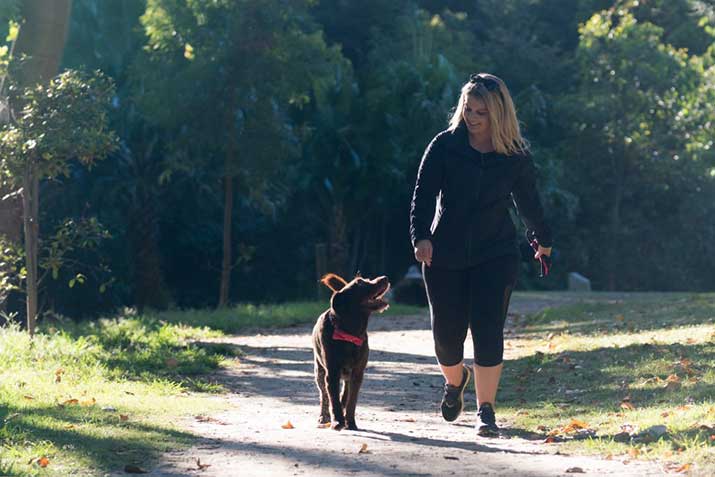 "I didn't know what career path I wanted to take, so I thought a business degree would open up a lot of doors career-wise". Amelia recalls. Prior to studying Swinburne University's Bachelor of Business, online through OUA, Amelia was studying on campus, but found it difficult to cope while working full time. Online study was Amelia's perfect solution.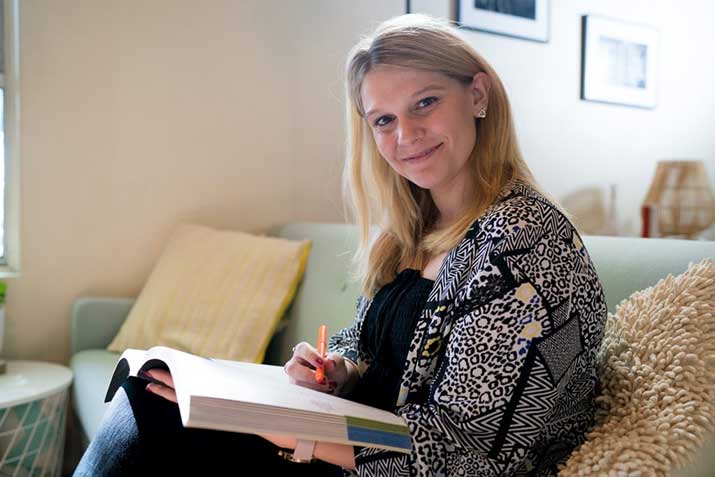 Amelia was looking for a role that challenged her, but also offered great work-life balance, so she can take time out to enjoy life, and spend time with her own pup, Diesel. Her studies in business helped her land a job prior to graduating from her degree, as a marketing assistant at DOGUE. Since then, she has steadily progressed to senior management roles in marketing and business development. Having graduated in March this year, she's already got a wealth of experience under her belt, fresh out of uni.
Being a creative and savvy young woman, Amelia will surely continue to rise upward. "I don't think I'd be working in an industry that I was as passionate about if I hadn't started at OUA."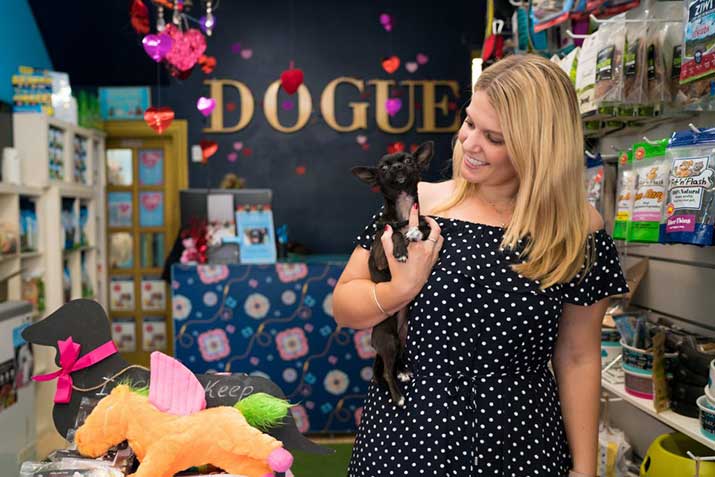 Don't settle for an uninspiring career
Pursue what you love – it's easy to get started. Through OUA, you can:
Find the right degree for you – We can guide you in your selection from hundreds of degrees and single subjects, from leading Australian unis.
Start studying, regardless of history – We offer single undergraduate subjects from full degrees without any entry requirements.
Gain credit towards your degree – Apply for credit for past study, or your work experience, and finish faster.
Graduate with a degree from a leading uni – Study through us, but graduate with exactly the same university degree as on-campus students.
Feel supported from start to finish – Our Student Advisors can guide you in the right direction and help with your enrolment.
Browse  thousands of courses from leading Australian universities.
Or complete the form on this page to chat to an advisor about study options.
Explore courses