Nahin enjoyed the best of both worlds – studying a Master of Education online, while teaching English in China. He was able to put his learnings into practise straight away.
If to you, flexible study means day-long pyjamas – you're not using your imagination! Flexible study knows no geographical bounds. It can take you anywhere, and for Nahin, anywhere was Beijing. Nahin set up a new life in China's capital, teaching English, while he studies Curtin University's Master of Education.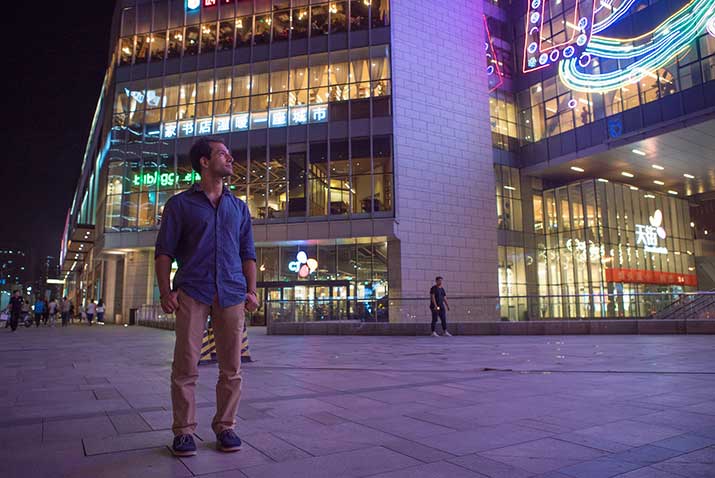 Appointed as the head teacher for Aidi International School's art and design program, Nahin is using his education to make a difference in the lives of young students. He fits in study whenever possible, and is due to complete his degree before the year's end. While studying from a distance can sometimes be a challenge, Nahin feels he has grown from the experience. "I have become more resourceful when it comes to finding information, which has helped me not just in studying, but in other aspects of my life as well".
Pack your studies into a suitcase
Through OUA, you can study from wherever you are (or want to be). With no set timetable, you'll have the ability to study in your own time, space, and pace.
Find the right degree for you – We can guide you in your selection from hundreds of degrees and single subjects, from leading Australian unis.
No barriers to study – We offer single undergraduate subjects from full degrees without any entry requirements.
Gain credit towards your degree – Apply for credit for past study, or your work experience, and finish faster.
Graduate with a degree from a leading uni – Study through us, but graduate with exactly the same university degree as on-campus students.
Support from start to finish – Our Student Advisors can guide you in the right direction and help with your enrolment
Browse  thousands of courses from leading Australian universities.
Or complete the form on this page to chat to an advisor about study options.
Explore courses