It's no secret that artificial intelligence (AI) is changing the way we live and work, but it's not just tech industries that are getting on board.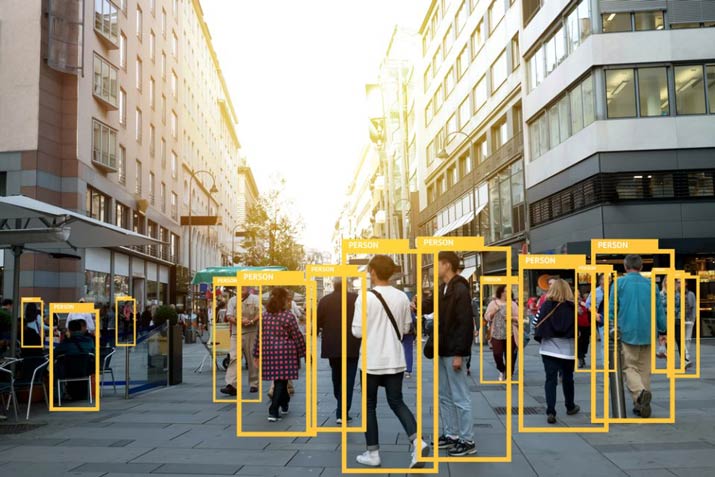 AI is changing our world. News headlines often focus on AI's potential to take over the low-paid, low-skill jobs—but in actuality, you may be surprised to find a very broad range of industries taking advantage of AI.
Advertising
In 2017, the ad agency McCann Japan hired the industry's first AI creative, AI-CD ß, after it wowed bigwigs at a major conference. Mark Tungate says that AI has been successfully used in advertising, in the form of chatbots. "I loved a project from Brazil last year when an art museum worked with Ogilvy and IBM to develop an app that allowed museum visitors to literally converse with works of art," he says. "The goal was to make museums more accessible."
Policing
Law enforcement agencies around the world are increasingly using AI, and July 2016 saw the first case of a police robot killing a criminal. But typically, AI is used for far more low-key purposes. Britain's VALCRI AI system, for instance, sifts through crime scene data in search of clues. Other AIs look out for suspicious behaviour. "Predictive algorithms are being used to assess risk across many industries," says Richard Hartley, co-founder and CEO of Cytora, a technology firm. "AI enables us to make quantified predictions and decisions that are free of bias."
Power plant maintenance
Keeping the lights on is an increasingly tricky business, and AI is lending a hand. Research last year showed a huge investment by energy firms, into AI and data analytics—largely due to the energy sector moving towards intermittent renewable sources. These sources generate levels of energy that are difficult to predict, which is where AI can assist.
Wine growing
Even the centuries-old tradition of winemaking is embracing new technology, in a bid to improve wine quality and production every year. In New Zealand, for example, a Lincoln University spinoff is using AI to predict how much wine a vineyard is likely to harvest, based on sensors that count grapes.
Automotive industry
While perhaps not a surprise, the automotive industry is moving quickly to towards a more AI-centric future, with such concepts as self-driving vehicles—just as sci-fi films have always depicted.
One AI professional, Peta Masters, is writing her thesis on deceptive path planning, which is an essential to the safety and general intelligence of these vehicles. Peta was recently working as a tutor at RMIT University, teaching AI, Computing Theory, and Algorithms and Analysis, and once she's completed her PHD with RMIT, she plans to find work in the industry she's incredibly passionate about.
Looking to study AI? Peta shares her experience
"So much of our daily lives will be impacted by AI in the future," says Peta "So the input needs to be as diverse as possible. I want be part of that evolution and make a real contribution".
Peta hails from the UK, and for 20 years, worked as a successful actress and writer for TV and theatre. But after moving to Australia, regular job opportunities were fleeting, and she began to develop a deep interest in IT. Many IT-related jobs later, Peta developed the desire to study formally for the first time, despite her aversion to the idea during her youth.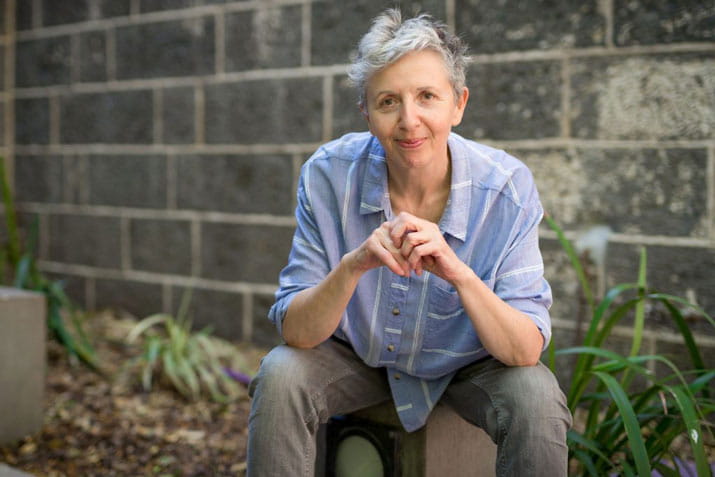 Jumping into the university scene wasn't easy for Peta, particularly as a mature aged student, so she decided to ease her way in. She began studying RMIT's Bachelor of IT, online via OUA – taking it one subject at a time to gauge whether she felt capable. Not only was she capable, but she ended up working as a university tutor, turning the tables completely.
Taking it slow was a great benefit, but for Peta, the ability to mix and match units from other study areas was also a big plus. She studied units in psychology, from Macquarie and Monash Universities, which she believes has given her an advantage. "You have to have a real interest in computer science, but an interest in people and behaviour is also really important." explains Peta.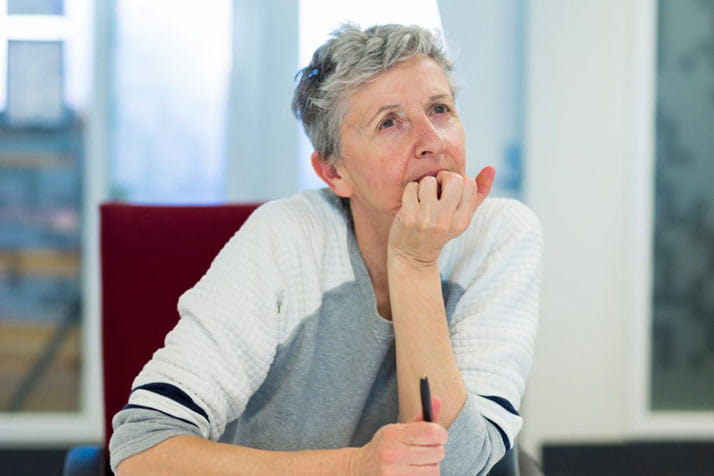 If you're interested in studying AI or a similar branch of computer science, Peta advises that you pick a uni with a strong technology focus, like RMIT and simply take it one subject at a time. It's the perfect low-risk way to test the waters, and hopefully, uncover a new passion.
Browse  thousands of courses from leading Australian universities.
Or complete the form on this page to chat to an advisor about study options.
Explore courses