Right now, Alice is working on her human rights dissertation – she's loving the flexibility of online study, and the opportunity to learn from high-calibre tutors.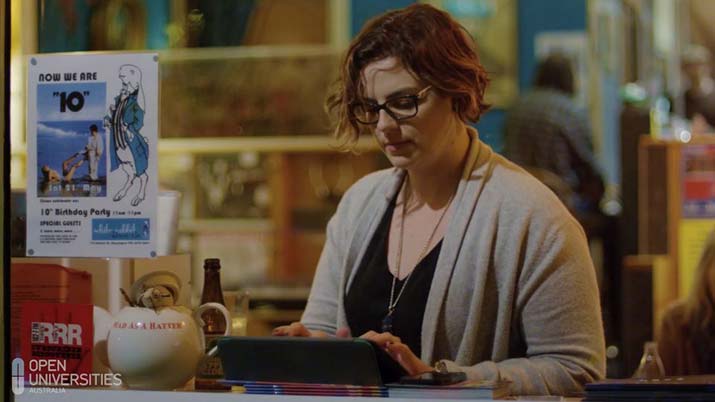 Alice pursued a few different career options, but ultimately decided to follow her passion for Human Rights. Alice knew that further study would be necessary to pursue a career in this area, and chose to enrol in a Master of Human Rights with Curtin University because of their Centre for Human Rights and the fact they're highly regarded in the field. However, Alice decided to enrol through Open Universities Australia (OUA) for the added support & flexibility.
As Alice works on her Dissertation, she's able to speak to her supervisors and tutors online regularly, and will soon travel to Western Australia to meet them in person. To fit her postgraduate studies around her lifestyle and work commitments, Alice also takes advantage of OUA's additional support services. She uses OUA's extra Study Sessions to complete subjects more quickly, and the free 24/7 tutoring service to study anywhere, at any time.
Browse  thousands of courses from leading Australian universities.
Or complete the form on this page to chat to an advisor about study options.
Explore courses