Is upskilling worth it? For sure. With upskilling, you can supercharge your success and accelerate your career by developing your academic and professional skill sets.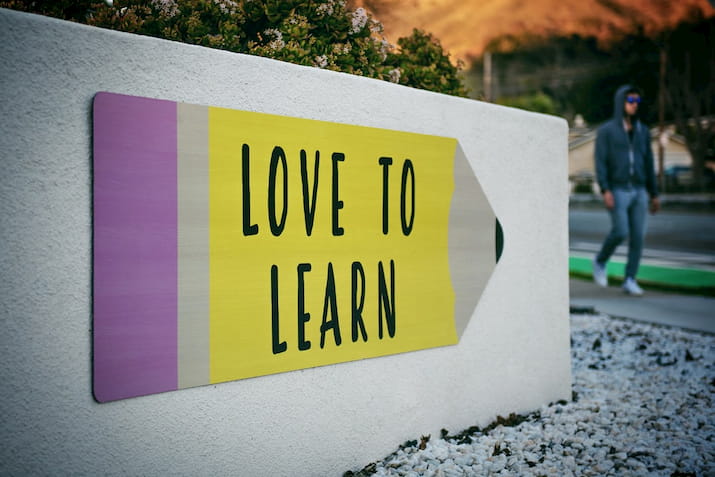 Deciding to take on higher education is an exciting and life-changing experience. The opportunity to study a new subject or brush up your skills in a particular area can completely change who you are, and where you want to go in life.
Whether you're looking to make leaps and bounds in your education or future-proof your career during isolation, upskilling can be a great way to accomplish this.
Read on to learn more about the benefits of short courses and enabling courses offered through Open Universities Australia (OUA).
There's more than one option for study
At OUA, we understand that not everyone wants to study in the same way—we're all individuals with individual needs after all. That's why we offer multiple options for online short courses. Which you choose will most likely depend on your desired outcome!
Standalone short courses run for about 3 weeks and offer maximum study flexibility. You can invest in personal development under the guidance of industry professionals and expert instructors. The courses in this field that are currently on offer through OUA are designed to help you develop your business, leadership and customer experience skills in less than a month.
On the other hand, our full subject short courses take a deep dive into a particular topic by allowing you to enrol in a university subject. Running for about 10-14 weeks, these courses are a great way to get to know a topic, build on knowledge, or gain credit towards a degree in the future. What's more, many of these subjects are what we call 'open enrolment subjects'—this means they have no entry requirements. You can get started no matter your study or work history, depending on the course.
You can study with leading universities across Australia
Want to study at a nationally accredited Australian university? While there's an assortment of short courses out there, with OUA, you can be confident in the quality of education you're receiving. We offer a range of short courses and enabling courses with leading universities, allowing you to study the same topics as an on-campus student. When you use these short courses on your CV, you can list the university you studied with—showing future employers that your education is credible.
You can get government funding
Just like studying full-time, when you study a short course through OUA, you're able to access government funding depending on your eligibility. This means you can study now and repay the course fees later on down the track, making getting started even easier.
You never know what you might be eligible for, so be sure to check out all of the funding options available.
It isn't just for the professionals
Oftentimes, people associate upskilling with their professional careers. While it can help with furthering your skillset in a particular area and make you a better candidate for certain jobs and promotions, you can still upskill for other reasons.
From enhancing your transferable skills to discovering new passions, upskilling can introduce you to new opportunities and challenges that may ignite a passion inside that you had no idea existed!
With upskilling, you can future-proof yourself
If you're considering pursuing a postgraduate course or single subject, upskilling could be a great place to start. Supercharge your career, build on your existing knowledge and gain a deeper understanding of what exactly you want to specialise in. With upskilling, you can completely transform your skills, leading to a career change or return to study.
Moreover, upskilling is a critical way to show future employers that you're abreast of recent changes in your industry. In fact, many are finding that it's fast becoming essential for the future of work post-COVID.
You aren't in this alone
Taking on any form of education requires commitment, but when you enrol through OUA, you can rest assured knowing you'll never feel alone. Offering support every step of the way, our expert student advisors can help you find your direction and stay on track.
Upskilling FAQs
What are the benefits of upskilling?
We live in a rapidly changing world. As COVID-19, the digital age and new forms of technology transform the way we work, keeping up in your current or desired industry is more important now than ever.
Upskilling can help you do just that by increasing your potential employment prospects and providing you with the opportunity to enhance your qualifications or certifications in a particular field. It can also introduce you to new opportunities in your field at a time when change is constant.
Can I upskill my employees?
Upskilling your employees can improve retention, morale, productivity and even customer satisfaction. It can help you replace outdated skills and completely change the landscape of your business.
However, it's important to remember that upskilling or re-skilling isn't isolated to a professional environment. It can still be beneficial even if your topic of choice isn't directly related to your career—allowing you, or your employees to branch out, experience new topics, and learn for the love of it.
What's the difference between re-skilling and upskilling?
While 'upskilling' and 're-skilling' are both typically used in a workplace setting interchangeably, they mean different things! Upskilling is the process of boosting your skills in an area you have existing knowledge in, whereas re-skilling is learning new skills to carry out a different job or explore a new field entirely.
Upskilling is generally used to gain a promotion, a new job in the same field you work in, or deepen your understanding of a topic. Re-skilling focuses more on creating a new skill for an entirely new line of work.

To express your interest in any of the courses on offer through OUA, fill out the form on this page and a friendly student advisor will get in contact. Otherwise, start browsing thousands of courses from leading Australian universities right now.