The world of work is changing. No one walks into a job for life anymore, and most people don't want to anyway.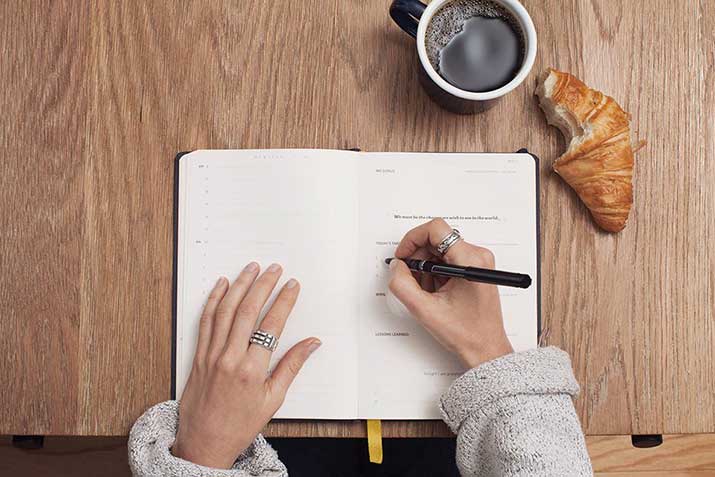 When it comes to developing your career, you can't simply rely on your employer to throw opportunities your way. At the end of the day, their focus is the organisation – but that doesn't mean you can't take control of your own development.
Here's five ways you can build the work life you want.
Put your hand up to volunteer

The world of volunteering is becoming more sophisticated—skills-based volunteers are in demand. From marketing, IT and accounting to everything in between, there's someone who needs your skills. Charities, not-for-profits and social enterprises are becoming increasingly savvy about using volunteers—these days most have smart policies and programs to make sure the opportunity is worthwhile for you.

Find the right volunteering opportunity and you can build skills, meet new people and create industry networks—not to mention giving back to a cause you believe in.

Study because you want to, not because you should

You don't have to choose anymore between studying and holding down a job. You can do both, and online options make it simple to keep across everything. When you're deciding what to study, take some time to think it through from start to finish. What's your 'why'? Do you want to study to learn more about the industry you're in? Do you want to switch up your career with something completely different?

If you're hoping to boost your current career and income, do some research into what qualifications people have who are in the type of job you want. Don't be afraid to ask questions—most people love talking about their experience and giving advice. You can also talk to an OUA Student Advisor, who can help you find the right degree for you, available to study online.

Learning on the job

Be the person who puts their hand up to learn a new skill, go on a course or take on a challenging project. Whether your career future lies in the industry you work in now, you're positioning yourself as a person who can get the job done. If your organisation doesn't offer any on the job training, why not put your hand up to help establish a program? You could introduce activities like:

Job shadowing – where team members from different areas work with each other for a day to understand more about the day-to-day in different roles. Great for big bosses to understand their own organisations better.
Job rotation – providing opportunities for employees at similar levels to 'job swap' for three months and diversify their skills a program of staff presentations – sharing the skills on hand internally. Inexpensive and provides a development opportunity for staff presenting and watching.

Become a mentor

If you've got experience you'd like to share, becoming a mentor and helping someone new to your industry can give you a boost too. The role of a mentor can include encouraging and motivating a mentee, sharing your expertise and resources, and providing feedback.

As part of a formal program or simply informal catch ups, mentoring:

Gives you a chance to give back and boost someone else's career development
Lets you learn from someone with fresh opinions and perspectives
Positions you as a leader in your industry, willing to give back
Builds your communication and interpersonal skills.

Make a connection online

Social networks aren't just for friends, connecting through a professional site like LinkedIn can create a network where you just might find your next job or way into a new career. Use your online profile to connect and collaborate, learn from industry experts and see the type of qualifications people have who are in the job you want. Make the most of LinkedIn for career development by:

Keeping your profile up-to-date and relevant
Using a professional photo which shows you take yourself seriously
Publishing your own content on topics where you have valuable insight
Reaching out to contacts in the type of job you want and asking for advice.
Browse  thousands of courses from leading Australian universities.
Or complete the form on this page to chat to an advisor about study options.
Explore courses