In the not too distant future, being innovative will be as important as technical skill. Find out what other qualities will be at the top of an employer's wish list.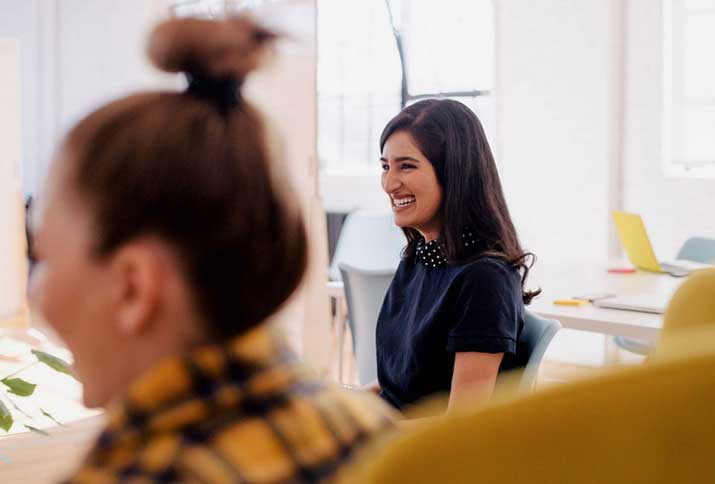 According to Deloitte, soft-skill intensive jobs will account for two thirds of the market by 2030. Ranging from the capacity to self-manage through to the ability to communicate effectively, development of soft skills is now key to finding secure employment in the future of work. But what counts as a soft skill?
While there's no universal agreement about what the term means, the World Economic Forum uses "soft skills" interchangeably with "human skills", meaning things like creativity, problem solving and interpersonal skills all fit the bill. So, which ones do you need most?
While there's a myriad of valuable soft skills, Jess Mizrahi, an Associate Director at Deloitte Access Economics pegs five soft skills as essential for future employability.
The soft skills you need
Customer service
According to LinkedIn, customer service skills are first in terms of soft skills sought by employers.
"When we think of customer service, we often think first of hospitality and retail, but the fact is that every single job in the entire economy has a customer," says Mizrahi.
"You may not call that person a customer, you might call them your employer, internal staff or clients, but the fact is that they're all your customers and people you're trying to serve."
"Getting that right can't be understated, because everyone knows how much you can treasure a really good customer service experience—it can make someone a customer for life.Conversely, a really bad customer service experience, in a time of social media and prolific word of mouth, won't just lose you one customer, it could lose you thousands."
Conflict resolution
With today's technologies doubling in capacity every 18 months, employees are dealing with more complex situations that ever before. For this reason, conflict resolution is key.
"Not everything always goes smoothly and the ability to navigate interpersonal situations with different cultures, backgrounds and viewpoints is difficult, but increasingly important," says Mizrahi.
Leadership
Strictly speaking, Australia actually has an oversupply of managers. Although some are adept at compliance and giving directions, that's not what employers are talking about when they say that they're after leaders, says Mizrahi.
"They're talking about people who can inspire, motivate, create momentum and change."
Innovative thinking
Innovation in this context means the capacity to do something new or different to create value for an organisation.
"When organisations have the capacity to think innovatively, they perform better along a whole bunch of metrics – it's actually something measured by the Australian Bureau of Statistics," says Mizrahi.
"They're just better performing businesses, so the ability to bring those skills to a business is very powerful."
Sales
Businesses have broadened their understanding of sales. It's no longer just hawking a product. Sales is about understanding a customer's needs, the customer as a person, as well as being able to sell something, whether it's an idea or even yourself.
"It's about being able to convince someone of the value of something – it's a powerful skill," Mizrahi explains.
Will soft skills ever replace the need for technical skills?
Probably not. You'll always need to bring technical competency to the table, but increasingly you'll need to pair it with a whole range of soft skills.
"We're always going to need both," says Mizrahi.
Can you learn soft skills?
As many experts in the field know, learning soft skills is possible.
"There is a myth that soft skills can't be trained, but that's just not true. There's a reason that we call them skills, rather than attributes," says Mizrahi.
Through Open Universities Australia (OUA), you can upskill for the future of work with leading Australian universities. With thousands of courses to choose from – all available to study online – it's never been easier.
Browse  thousands of courses from leading Australian universities.
Or complete the form on this page to chat to an advisor about study options.
Explore courses