Security, terrorism and counter-terrorism courses
Protect civilians against threats on a global scale
Since the events of 9/11, the world has never been the same. As terrorism increases across the globe, a growing number of brave individuals are needed in the field. For those interested in protecting others, there has never been a better time to study a security course than there is today.
What you'll learn with a security course online:
The theory and practice of counter-terrorism studies.
Domestic, regional and international challenges in the field.
The changing nature of security in a digital world.
How to assess risk and potential threats.
What's the job outlook if I study a security course?
According to
Job Outlook
, strong job growth is predicted. In the next 5 years, increasing opportunities are expected.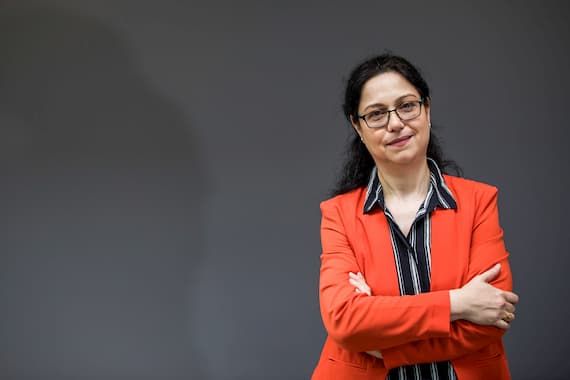 What careers can I choose from with a security course?
Choose a security course and you could work as a:
Counter-terrorism consultant
Use your online security course to predict threats and protect against attacks.
Security and risk manager
Work with producers to reduce risks at major concerts and sporting events.
Intelligence analyst or officer
Put the analytical skills developed in your security course to use by collecting and analysing classified information.
Law enforcement or defence officer
Join police or defence force agencies to protect people in the community.
Aid and development officer
Use your online security course to gain a position with the government – looking after the wellbeing of locals and visitors.
Border protection officer
Inspect cargo, people and luggage to ensure they comply. Detain and interview suspects.
Australian Defence Force Analyst
Use the analytical and communication skills developed in your security course to give the army the information they need to keep the country safe.
Discover related subjects
Why study online through Open Universities Australia?
Find the right course for you
Explore and choose from thousands of degrees, subjects and short courses from leading Australian unis.
Start studying, regardless of academic history
We offer entry without requirements through single undergraduate subjects from full degrees.
Gain credit towards your degree
Apply for credit for past study, or your work experience, and finish your studies faster.
Graduate with a degree from a leading uni
Enrol through us and graduate with exactly the same qualifications as on-campus students.
Feel supported from start to finish
Our student advisors can guide you in the right direction and help with your enrolment.
Get help every step of the way
Our student advisors can assist you with enrolment, help you plan your studies, and answer questions about how studying through Open Universities Australia can get you from where you are today, to where you want to be tomorrow.