Explore the relationship between our bodies and the food that fuels us.
When it comes to the human body, there's still a vast amount of territory that remains unexplored. There are countless questions that exist around the food we eat, and how it correlates to the health problems we exhibit.
Take the opportunity to study nutrition and make an impact on the industry, particularly in this digital age, where misinformation flows freely through such means as social media. An online nutrition course will give you the tools you need to embark upon a meaningful career, that not only improves lives, but saves them.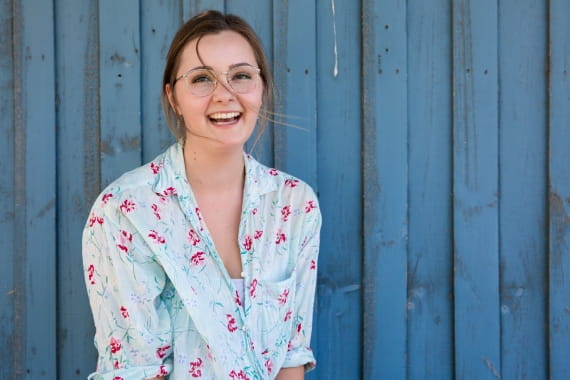 Explore nutrition single subjects and short courses
Over 40 ways to study nutrition with a leading Australian university.
Meet a student
Adriana switched her on-campus health science degree into a specialised food and nutrition degree online that better matched her career goals, while fitting into working full-time and family commitments.
What does a nutrition degree cover?
Subjects vary between courses, but areas you may delve into include:
Food chemistry
Biology and biochemistry
Human physiology and anatomy
Research and interpretation of health data
Food safety and security
Disease origin, infection and control
Psychology and social influence behind food consumption
Health promotion and community nutrition
Impact of exercise and diet in combination
Jobs in nutrition
Many industries can benefit from the knowledge of a food nutrition professional, so opportunities may prove to be broad-reaching.
In general, nutrition graduates end up in areas including:
Clinical nutrition and dietetics - Give nutrition advice to individuals and communities, design nutrition programs to combat specific health problems.
Food regulation - Form and review food policies and regulation, including quality assurance, and community health programs.
Food manufacturing - Ensure food safety in a manufacturing environment.
Nutrition education - Promote awareness and understanding of nutrition, through government, schools and general media.
Health promotion – Promote good health practices in general, including nutrition.
Research – Work in laboratories and research institutes to help advance nutrition knowledge.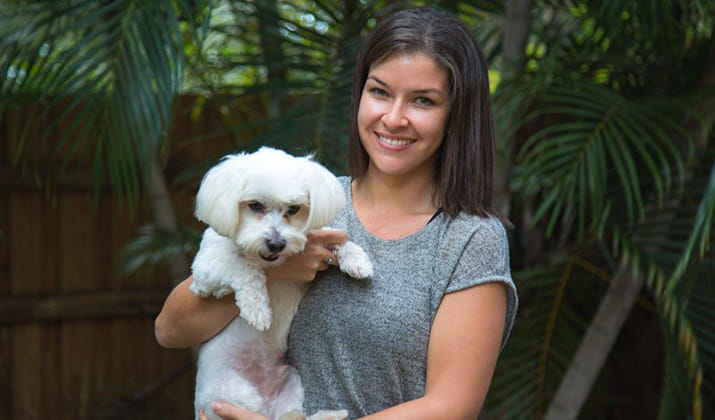 " I changed my lifestyle and it made me happy, so I want to be able to help people do the same.
— Christina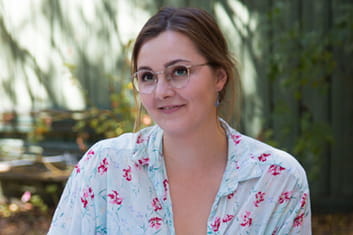 " I'd really like to inspire people to be a bit more conscious of their footprint on the planet.
— Anne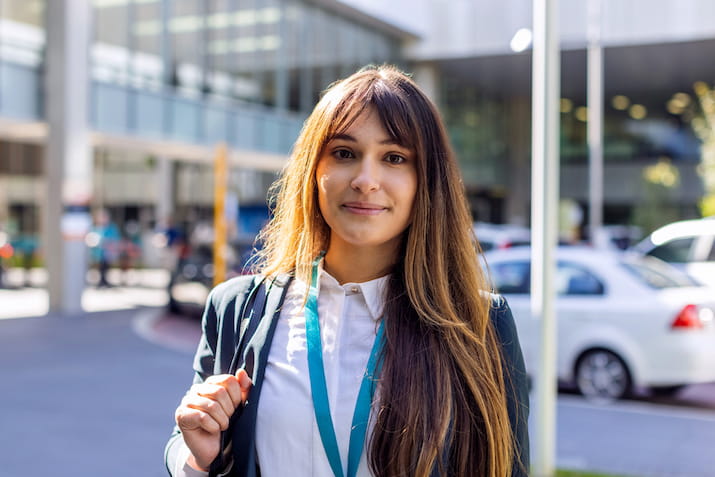 " I wanted a career that was inspiring and where I could help people, but also where I would be challenged.
— Adriana
Student stories and study advice
Industry snapshot for nutrition professionals

Open Universities Australia is a not-for-profit organisation helping every Australian to access thousands of university courses.
Over 479,000 students have enrolled in university through us since 1993.
Why study through us? Students say it best.
We're here to support your studies from enrolment to completion 7 days a week.
How we can help you
Studying through Open Universities Australia means we take care of the guesswork and administration of university study, so you can focus on learning.
You don't need an academic history to start with our open door policy
You don't need an ATAR or previous study to go to uni. We make it possible for anyone to enrol into single subjects which can be used to upskill or credited to a degree later (plus access to government loans.)
You're in control of your studies with multiple start dates throughout the year
Ultimate flexibility to start and stop your studies. Take only one subject, a short course or a full degree. You choose the pace and timings.
You're in good hands with 29 years experience in online study
As a not for profit, our priority is students success. We understand online study and our advisors are here 7 days a week to guide and support you. You'll learn with and be awarded a qualification from a leading university.
Our friendly student advisors are here to help
We're here to guide you every step of the way with expert advice on:
Choosing a course that suits you best
Enrolling, and planning your studies
Understanding your funding options
Call, message, or chat with an advisor today.