Teaching could help you find purpose and make a genuine difference in the lives of young people. Here's how.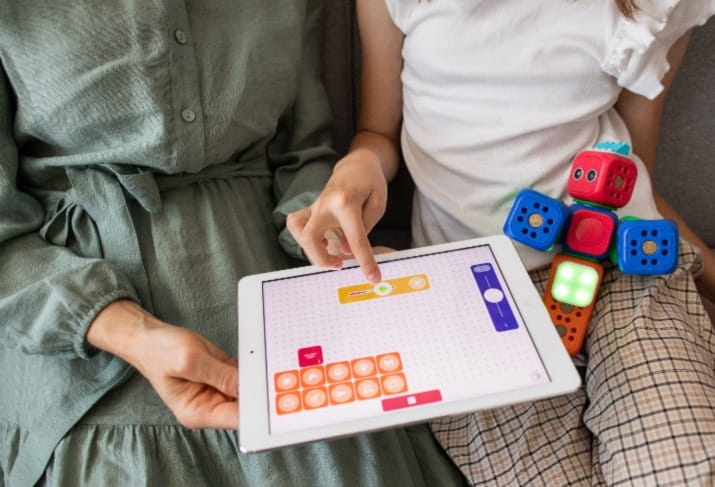 We all owe a massive debt to teachers. Even if you hated your time at school, you can probably still remember a kind or supportive teacher who helped you make it through.
As a profession, teaching offers both stability and variety—and the chance to make a real impact on the lives of the young people you teach.
If you're wondering if teaching could be the right career path for you, here's what you may like to consider before signing up to an education degree.
Why become a teacher?
Teaching is an incredibly rewarding profession. It can have its tough days but knowing that you're in a position to make a genuine impact on your students at a formative stage of their lives is a pretty special feeling.
Whether by helping a student overcome a personal challenge or making an otherwise dry topic fun and engaging, you have a fairly unique opportunity to bring your own personality to the job and make a positive difference as a teacher.
Another solid reason to enter the profession is that skilled and qualified teachers are always in high demand—across the globe. Training to become a teacher sets you up for a stable career that could involve travel, either interstate or overseas.
Something you may not have considered is that you can also find a lot of career variety as a teacher. It can be a chance to explore and learn more about your own passions through the subjects you teach—whether that's languages or psychology or tech. The chance to share that with other people can help deepen your own love of learning.
Benefits of being a teacher
There are plenty of benefits to becoming a teacher. Here are just a few:
High-demand profession
According to UNESCO
, the world will need an additional 69 million teachers to meet global primary and secondary education needs by 2030. This trend is playing out in Australia too, meaning there are plenty of job prospects for those entering the teaching profession—and possible government subsidies for your teacher training.
Guaranteed holidays
As a teacher in Australia, you will have about 12 weeks of paid holidays per year. If you have your own kids or plan to in the future, being able to take time off to spend with them is an enticing prospect.
Opportunities to work interstate or overseas
Teachers are needed the world over. If you've ever thought about working overseas, a teaching career could help set you up to see the world while making a decent living.
Work with supportive colleagues
In the difficult moments you may have as a teacher, the people next to you will be your biggest support system. You'll likely become part of a tight-knit school community and make strong, long-lasting bonds with your colleagues.
Creativity and innovation
While you will have to keep up with paperwork, data and education department reporting requirements, teaching can also be an unexpectedly creative career. Many teachers find developing lesson plans and thinking about how to express course content to students in fresh and interesting ways can be another rewarding aspect of the job.
Ability to make a positive difference to young people
At the end of the day, teachers love what they do because of the positive influence they can see they're having on the young people they teach. Working out how to get through to students and helping them with the complex challenges they face can be tough but, when you do, it will feel like nothing else.
Why teachers are important
Teachers play a vital role in society. As well as fostering a love for learning, teachers can also play a role in building self-esteem and confidence that will set their students up for life.
If you want to make a difference as a teacher, consider an education course delivered online by leading Australian universities through Open Universities Australia. Depending on your circumstances, you may like to sign up to an undergraduate course, such as a Bachelor of Education, or you may be ready for a postgraduate degree, such as a Master of Teaching—in either primary or secondary education.
Browse  thousands of courses from leading Australian universities.
Or complete the form on this page to chat to an advisor about study options.
Explore courses