After the pandemic, will learning revert to be primarily face-to-face, or have things shifted to online for good?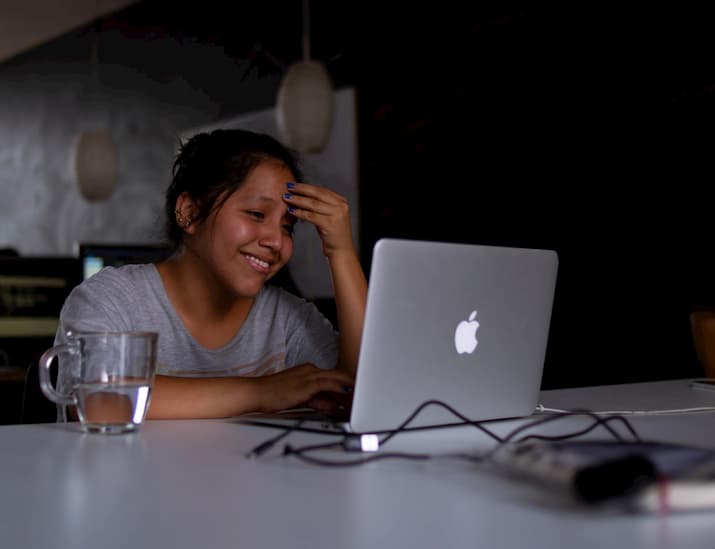 In the first quarter of 2020, COVID-19 forced online learning to evolve from being a popular 'option' to being mandatory for over 300 million students.
That's a catalyst for change if there ever was one, but what will happen when lockdowns are lifted?
Over the past couple of months, universities and businesses alike have taken huge steps forward towards shifting interactions to be completely online.
In terms of online learning, it's a way of study that Open Universities Australia (OUA) has facilitated for many years. But, where is it all heading?
Blended universities might be the norm
At OUA, we've been working with leading
Australian universities to deliver degrees and single subjects online for over 26 years. We've seen the popularity of this digital approach grow exponentially over time. And now more than ever, there are signs that it will continue to grow.
At the moment, it seems that the primarily face-to face model of study that was the norm for many may not return for some time.
Studies like Ernst & Young's Universities of the Future in 2018 predicted that tech innovators in the higher education space would soon reign supreme, with short digital courses becoming the status-quo.
Learning over closed global borders
In a recent study by QS, almost a third of the higher education cohort in Asia, Australia and Africa have had to change their study plans as a result of the pandemic. Online learning offers a solid solution for on-campus students whose studies have been delayed due to COVID-19 restrictions.
Benefits beyond the pandemic
COVID-19 aside, online study offers ultimate flexibility that many students will want to enjoy long after the pandemic.
Instead of being tied to a set number of subjects each semester, students who study through OUA can pick up subjects when it suits them – completing them either as part of a degree, or individually to upskill, fill knowledge gaps, or learn for the love of it.
Of course, students who learn through OUA have the option to transfer to face-to-face learning should they wish to in the future. However, as we're all experiencing, there are some parts of our new "normal" that we'll want to keep.
An opportunity to reassess
For students juggling work and family commitments, studying at university level online without the need to commute to campuses, or attend lectures at set times, is a no-brainer.
The unexpected disruption society has been faced with due to the pandemic has been an up-hill battle. But it does provide us all with the opportunity to reassess how things once were, and keep these new ways of learning and working for the long-term – particularly if they better suit our lives.
To express your interest in any of the courses on offer through OUA, fill out the form on this page and a friendly student advisor will get in contact. Otherwise, start browsing thousands of courses from leading Australian universities right now.