As we've seen in recent months, staying relevant through periods of change requires constant transformation.
Recent research predicts that the average Australian might still be working when they're 70 years old. With the span of our careers lasting longer than ever before, there's an increasing need for continuous learning in order to stay relevant.
Recent months have proven that it only takes one big event to change the way the world works, thinks and interacts. Luckily, there's one thing that hasn't been cancelled – education. And better yet, it can help us stay relevant through periods of extreme change and uncertainty.
What is lifelong learning?
Kindergarten, pre-school, high school, tertiary: that's where the formal learning trajectory used to end. Modern professionals, however, have been taking things a step further, engaging in education well beyond their formative years in order to keep their knowledge up to date, their skills in-demand and their minds active.
Studies show that businesses who subscribe to this culture of 'lifelong learning' will thrive, while those who don't are left behind. With pandemic-induced unemployment on the rise, even the government is encouraging employees who've lost their jobs to consider turning off Netflix in favour of learning a new skill online. In fact, they're providing 20,000 subsidised places in select courses online.
So how should you go about lifelong learning?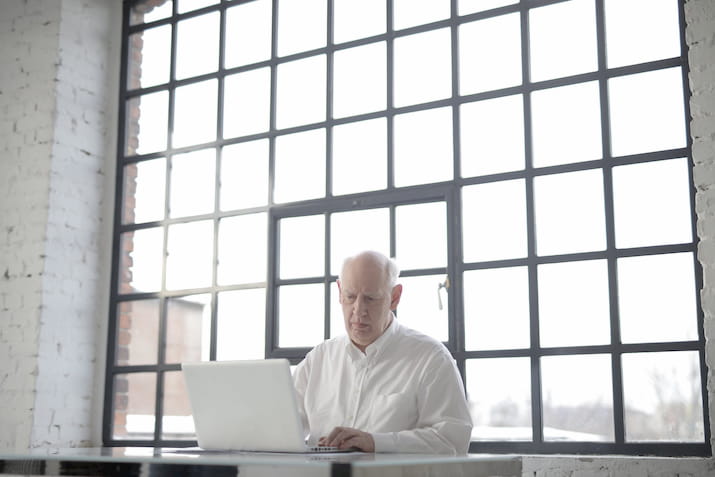 Choose a worthwhile study area
With so many course options available, it can be hard to narrow down your next move. Following these three steps can make the process easier:
1.
Do your research on the current and future needs of your desired industry

Your sector may be seeing an increase in demand for specific skills – such as specialist technical acumen to prepare for new advances (like we saw with the rise of AI) or workplace trends like agile framework or remote leadership. Alternatively, employers and recruiters may just be looking for fresh perspectives or modern approaches to their landscape. Find out where the sector is heading and how you could potentially showcase your ability to help.
2.
Identify the skills and knowledge to fulfil those needs

After researching your industry, it may be clear which specific skills you need in order to meet the changing needs of your field. In other sectors, employees may choose to re-skill for a new career path altogether. In this case, psychologist and careers expert Suzie Plush says that regardless of your field of work, there are "key skills that will help you to effortlessly move across industries."

'Soft skills' like your ability to effectively communicate with others, your means to adapt to change and new environments, and your problem-solving capabilities — will be key, while technical skills like web analytics, digital project management and cybersecurity have also been pinned as key universal skills for the future.
3.
Research relevant courses

With increased access to flexible online learning arrangements and growing support from businesses for their workers to upskill, there are now less barriers to finding the time and platform to study. In fact, 134,000 Australians over 40 return to study every year for a career change. Most take on short courses online, completing study around their working hours.

Open Universities Australia (OUA) offers a range of online study options from leading Australian universities, from full degrees to short-term study options – some of which take as little as 13 weeks to complete, and may count towards a larger qualification in the future. Weigh-up your budgets and schedule, then find a reputable course that's right for you.
Continuous study keeps you multi-skilled and ahead of the curve
At the current rate of change, we can only imagine what the world might look like when our younger generations reach retirement. Despite this uncertainty, studies have proven time and time again that education will always be a valuable decision – even if it's just to keep your mind healthy.
Embracing lifelong learning can help you move with greater confidence to their next role, with modern ideas and a refreshed ability to think critically in-hand.
If lock-down has taught us anything, it's that the right skills can help us adapt when the unexpected happens.

To express your interest in any of the courses on offer through OUA, fill out the form on this page and a friendly student advisor will get in contact. Otherwise, start browsing thousands of courses from leading Australian universities right now.